Foundation Block By Block
Not only did the foundation emerge right before our eyes but we also had a Gomer Pyle moment too!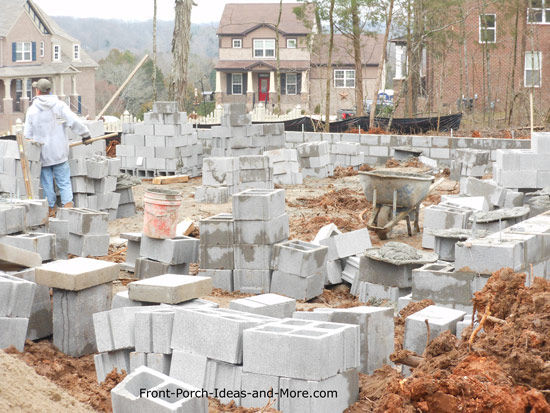 We arrived about 9:00 a.m. to find a crew hard at work laying out the foundation blocks. The foreman told us he'd have the foundation completed by noon. All hands on deck as the crew laid blocks on top of the footings and the foreman kept a watchful eye on the progress.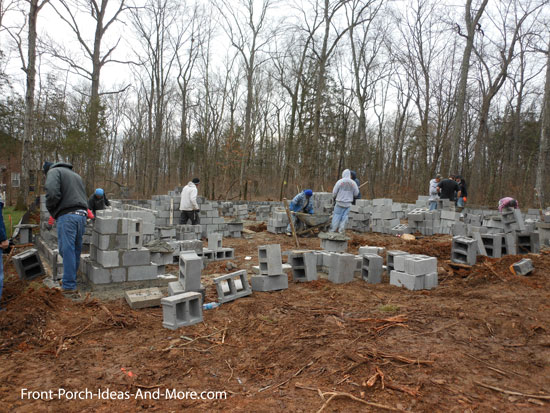 Having been through this process before you realize how spatial differences can fool you. What looks small outside is an illusion created by the expanse of the outdoors. What appears to be rather small takes on new visual dimensions once the walls are framed.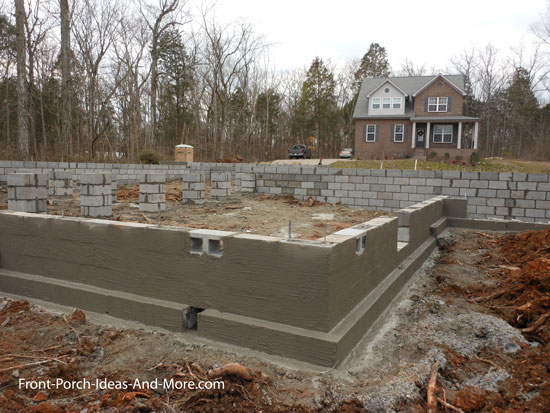 Foundation Completed
Pouring Concrete
Now that the foundation was laid it was time to pour the garage and shed floors. We are disappointed that in the end, we were not able to get the space we wanted for the woodshop and storage shed.
Things don't always go as expected. We did not have the chance to sign off on the foundation plan before they poured the footings. Had we had that opportunity, we would have at least increased the size of the shed.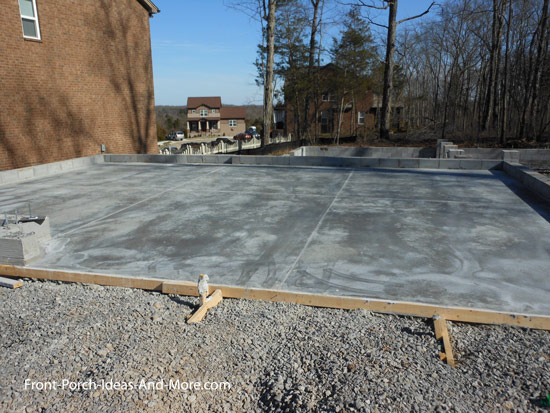 Garage Floor Poured
You need to be flexible when having a house built or it will drive you up a wall (pun intended). You have to pick your battles wisely and not get consumed with it all - I know that from experience. Have a grateful heart.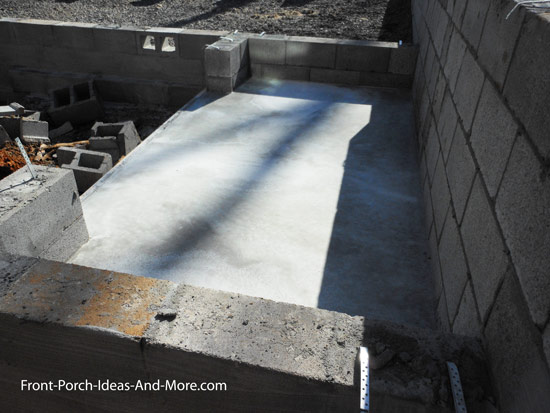 Storage Shed Floor Poured (at least it will have tall inside walls)
Our Gomer Pyle Moment
As we wrote earlier, Mary and I had spent a lot of time cutting trees into logs to use in my woodshop (and as firewood) and then stacking at the back of our lot.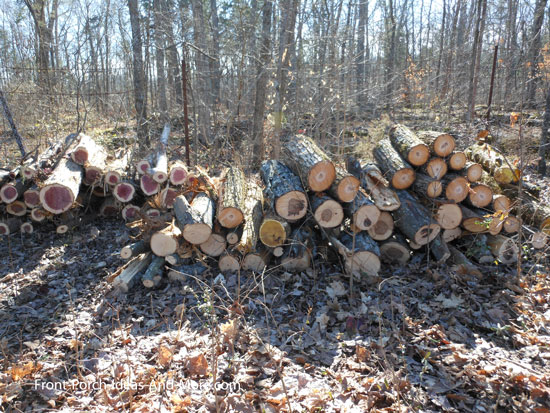 As Gomer Pyle would say -
Surprise! Surprise! Surprise!
Someone had removed almost half of our wood! Have no idea who did it. The foreman, who was just wrapping up his work, told us that if we left the remaining wood there it would be gone too.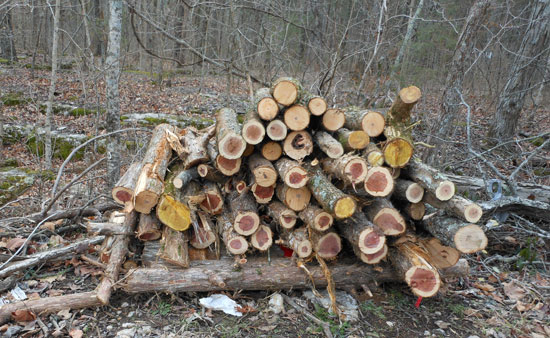 Rats! Someone Took Our Wood!
As we were standing there contemplating what to do, our new neighbor arrived whom we hadn't yet met. With a quick wave, we introduced ourselves and asked him if we could store the remaining wood on his lot in the green space. Fortunately, he graciously agreed and we moved the pile (in our street clothes) through the mud across our lot and onto the green space near his lot.
Not sure what the moral of this story is but....our saga continues!