Building a House
Framing Continues - Consider These Ideas!
This is part of a continuing series that journals our new home being built. Sharing our journey and tips we've learned along the way. See all our
journal entries
.
Starting To Look Like A House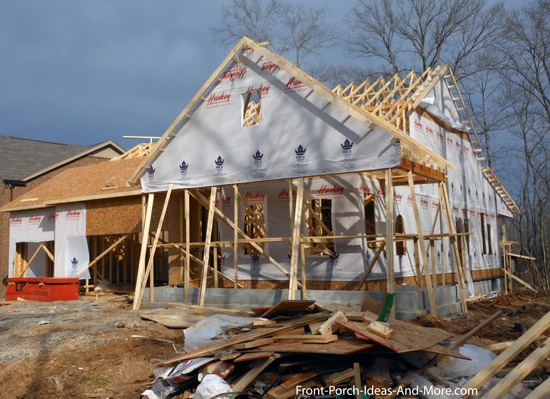 It was a nice sight seeing a partial roof on our new home and we got to see our second floor. Although we have a few items to discuss, the framing is progressing well and more importantly, it appears to be done rather well.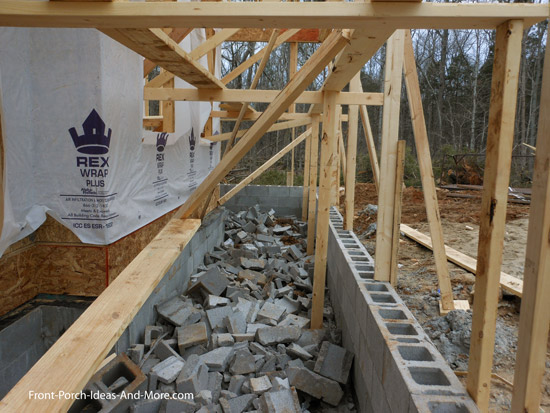 View of the future porch location above. Contractors normally fill this area with rock and/or pieces of concrete blocks, etc., which is standard. However, what you don't want them to do is throw pieces of scrap wood into this area. Buried wood becomes food for termites, an unwanted pest. So if you see any wood in this area don't hesitate to take it out and let your construction supervisor know to do the same.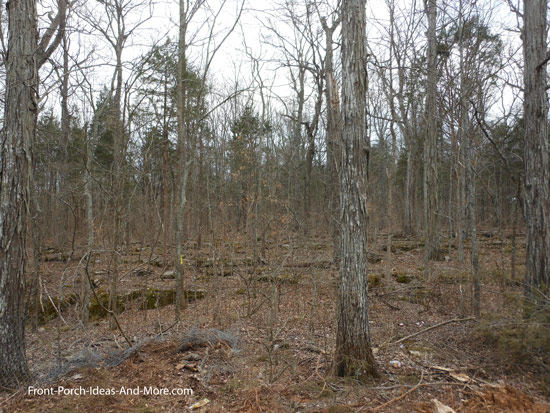 This is our view from the kitchen window!




Building Considerations
We've learned a lot by having a house built before and want to share some tips we've incorporated into our new home. It is really easy to get caught up in deciding the interior features and unintentionally miss other important features that will make your home a lot more enjoyable.
Attached Storage Shed
Due to costs many garages are built to minimum standards which usually do not provide sufficient space for tools, workbenches, snowmobiles, and lawn mowers, etc. In order to maximize space, we decided to have a storage shed built onto the rear of our 3rd bay garage. It is usually less expensive than having one built separately and becomes a great place to store all of your outdoor tools and toys.


Outdoor Bib (faucet) Locations
Most new homes (unless you are building a truly custom home) usually have two outside bibs, one in front and one in back. That may be sufficient in many cases; however, we decided to have an additional bib installed on one side. Because we are having a storage shed on a concrete pad attached to the rear of the 3rd bay garage we knew it would be convenient to hose off tools, the lawnmower, and wheel barrow in that same area. Depending on the size of your yard, you may want to have additional bibs added. It sure beats pulling hoses all over your yard.


Down Spouts
An often overlooked feature when building a home. This becomes especially important if you live in a cold climate. Ensure down spouts are routed under the sidewalk and extended out into your yard to prevent water from gathering around the foundation. More importantly, it will prevent water from freezing on your sidewalks and creating a hazardous situation you could easily prevent with a little forethought.


Electrical Considerations
Most homes are built with standard outdoor lighting and receptacles. Usually it consists of a light over each exterior door and a receptacle on the front of the home (or front porch) and one in the rear. That normally isn't sufficient nor convenient. If feasible, add a receptacle in front of the garage and depending on the layout or size of your yard, at least one near ground level on the front of the porch or home's wall.

Depending again on the size of your property, consider an additional receptacle on each side of your home.

If you have a crawl space, I recommend you install a combination receptacle and light switch just inside the door. Obviously, the switch will work the lights you installed strategically in the crawl space to light that area also. You won't need it often, but when you do you will thank me for the idea!

Don't forget holiday light requirements. Installing receptacles strategically in your soffits will make hanging your outdoor lights a breeze. No more stringing extension cords long distances.

Plan for your landscape lighting. I can almost guarantee you will want to have landscape lighting on the other side of your walkways or driveway. You can install them a lot easier if you bury 2" pvc pipe under them during construction so you can run the electrical wire. Even if you are not sure exactly where you will install the lighting, having easy access gives you many options that otherwise would not be available.


Anticipate Your Outdoor Traffic Patterns
Building a home with everything you want in every place you want it is out of reach for most of us. But you can come close if you anticipate your traffic patterns and build around them. For example, we have an open floor plan. The kitchen breakfast nook, and living room are basically one room. On the far end of the living room is our covered deck. That arrangement fits our lot requirements.

However, I soon realized that if grilling off the deck, I would have to carry food and drinks from the kitchen through the living room. That was just too far from the kitchen and it would inevitably result in spills along the way. So we are adding an additional exterior door off the breakfast nook to the side yard. I will build a small deck for the grill and a short walkway to the back deck.

We are also adding a walkway from the side service door to the shed and backyard. Instead of walking through wet grass we will be able to move mowers and wheel barrows a lot easier. The walkway will help keep the garage cleaner too.


Share Your Homebuilding Tips
We'd love to read your homebuilding tips and may share them with our readers. Please take a moment and share your ideas.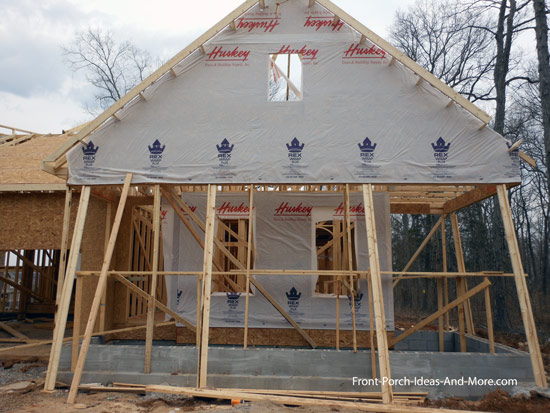 Building Our House Journal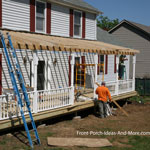 Thinking of building a new house with a porch?
Be sure to see our entire
How To Build A Porch sections
for ideas you can use for planning your perfect porch!
Helpful Links
Popular Pages
---
Our Sponsors
Porch Store
Custom Porch Products
Vintage Woodworks
For Your Porch Parts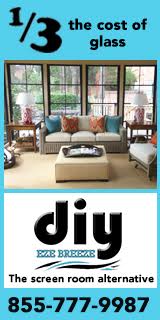 DIY Eze Breeze
Screen Porch Windows
PCA Products
Complement Any Home!
End sponsor section
---
---
Copyright© 2009-2016 Front-Porch-Ideas-and-More.com.
All rights reserved.
Content and photos may not be reproduced
in any way without our written permission.

Our Sponsors
Vintage Woodworks
For Your Porch Parts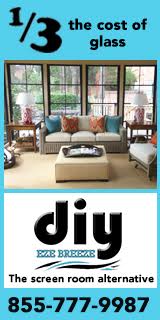 DIY Eze Breeze
Screen Porch Windows
Porch Store
Custom Porch Products
PCA Products
Complement Any Home!
End sponsor section
---
---


Front Porch Ideas Generator
Before you spend a penny
on your porch design