Building a House
Roof, Windows, HVAC
This is part of a continuing series that journals our new home being built. Sharing our journey and tips we've learned along the way. See all our
journal entries
.
The Roof Goes On
The framing has been completed and sheets of OSB (oriented strand board) are being nailed down for the roof. It will be nice to enclose the house from all the rain we've been having.

The dormers look great. Mary and I have talked about installing lights in the dormer for aesthetic purposes. Access will be difficult as they are located over the gable rafters. I can access them later from a closet and could install a switch with timer to activate the lights.


Framing Close to Completion
Our coffered ceiling has been framed. Fashioned in a grid-type style, the inserts will be painted separately to give our living area extra appeal. We are looking forward to that.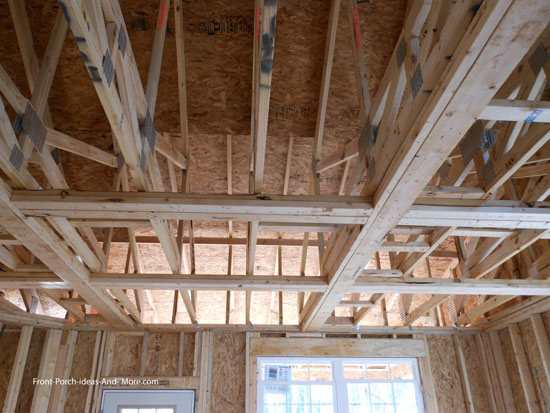 We do have a few framing issues but those will be resolved soon. It is important to visit your home often during this time period. It's good to walk through the home with your building supervisor to point out any special features that will be added later to ensure the framing is correct.

For example, we noted the following framing issues with our building supervisor.
The framing for the dining room was not totally correct. They actually framed an entire wall that is supposed to have an arched opening. This will be corrected.
Windows in the kitchen and in the 3rd bay garage were positioned several inches too high and will be lowered.
The arched opening to the living area is not symmetrical and needs to be adjusted. Realize that framing is not an exact science so don't expect perfection. However, for those features that will be seen on a regular basis (or ones you know will drive you nuts if not corrected) should be noted and fixed to your satisfaction.
Door framing to a storage area on the second floor still needs to be constructed.
These are all issues that will be resolved as construction progresses. Good building supervisors like ours will listen to your concerns and do their best to build your home they way you want.

However, remember that almost all of what you see in framing will be covered by drywall or other materials. That is not to say it shouldn't be right but there are degrees of "right". Don't fret over the little stuff. Not every 2x4 is going to be perfectly straight nor will they be blemish free.




Windows with Grid Inserts
Most of the windows were installed this week and they look really nice with the grid inserts. We are loving the fact that we had extra windows put in since we have a wooded view. We know we are going to enjoy the extra light and view so much.


Plumbing and HVAC
The plumbing and HVAC have been installed also. Plumbing and HVAC is pretty standard unless you have special requirements. If so, you will want to make sure they are installed according to your wishes.

As a rule of thumb, pay particular attention to any feature which is typically not standard. For the most part, building a house is basically a repetitive task for most contractors; therefore, anything out of the ordinary should be checked.






We saw a few issues when the HVAC was being installed. Two were related to floor heating vent locations and one concerned the package heating/cooling unit location. HVAC problems can be very difficult to fix later, so work with your building supervisor to get them corrected early on.

Next will come the electrical, insulation, and then the framing inspection.




Share Your Homebuilding Tips
We'd love to read your homebuilding tips and may share them with our readers. Please take a moment and share your ideas.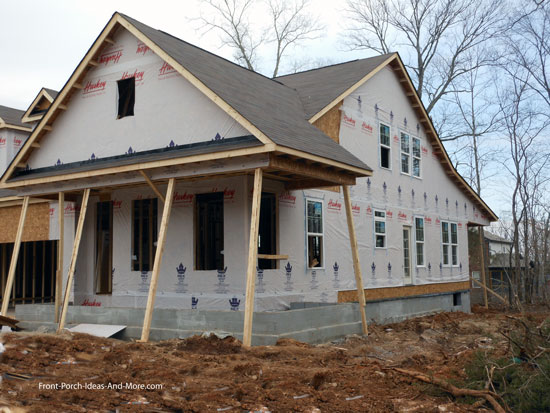 Previous
Next article coming soon

Building Our House Journal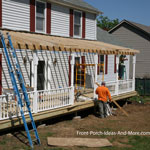 Thinking of building a new house with a porch?

Be sure to see our entire

How To Build A Porch sections

for ideas you can use for planning your perfect porch!






The Amazon ads are our affiliate links. Thank you.




Popular Pages
---
Our Sponsors
Porch Store
Custom Porch Products
Vintage Woodworks
For Your Porch Parts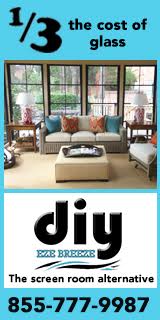 DIY Eze Breeze
Screen Porch Windows
PCA Products
Complement Any Home!
End sponsor section
---
---
Copyright© 2009-2017
Front-Porch-Ideas-and-More.com.
All rights reserved.
Content and photos may not be reproduced
in any way without our written permission.