Entertaining Ideas and Activities
For Your Porch Delight
Dave and I have a bunch of entertaining ideas and tips for fun on your porch. Porches are fantastic spaces for entertaining friends and enjoying activities with your family. How about hosting a graduation party on your porch?



Think of your porch next time you want a fantastic place to host a festive porch party, a romantic dinner, play board games, or read with your children and grandchildren.

Imagine yourself enjoying dinner at this bistro set. How nice that would be with someone you love.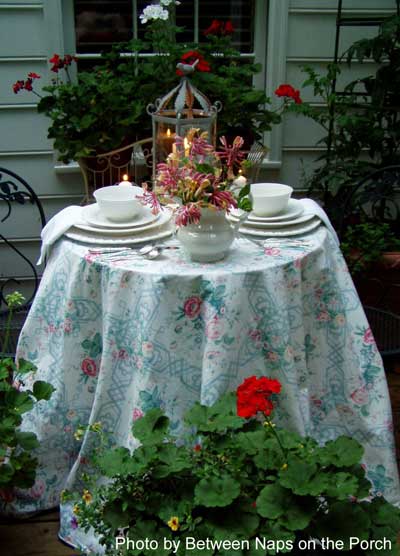 Photo courtesy of
Between Naps on the Porch
Ever Been to a Porchfest?
Porchfests have not been around for long. The first one was in Ithaca NY in 2007.

Get the scoop on Porchfests that we have heard about in the US and Canada.


Porches Love Country Music Songs
There have been many country songs written about porches and porch swings. Mary and I found some that we know you'll enjoy listening to.
Check them out here!
Refreshments on Your Porch
Think of your porch next time you want to enjoy the best ever homemade lemonade or our refreshing cucumber drink.
Events for Friends and Families on the Porch
If you love entertaining friends and you enjoy outdoor living, here are entertaining ideas you could host on your porch for a nice change of pace...
Neighborhood get-togethers
Birthday celebrations
A small intimate wedding or baby shower
Your son or daughter's graduation party - that's what we did for our sons
A girls' get-together
A fun tailgate party
Your child's birthday party
Dave and I lived in a big country-style house when our sons were in high school. We had a large country porch.

We decorated our front porch with purple and white streamers, their school colors, when they graduated and entertained their friends and family on our porch. It's a great memory of ours.
Fun and Relaxing Activities for Your Porch
This wonderful outdoor space has a living-room feeling - even a TV!



Listen to Old Time Radio: Ever listen to the Lone Ranger,the Green Hornet,The Shadow or the Mystery Theater? Or how about listening to old time radio shows with your family? When was the last time you and your family enjoyed some time together without the TV or video games?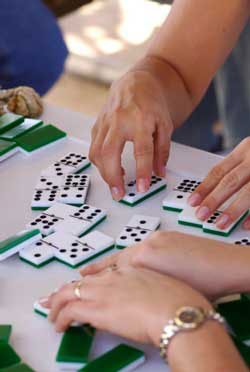 Watch tv or listen to music: Get comfortable on your porch swing or rocking chair and veg out for a while!
Games and puzzles: See our front porch board game ideas - like checkers, chess, or pinball on the porch. Just about any board game is fun on the porch. Have a Scrabble night with your neighbors or your grandchildren.
Read a great book: Porches are great places to catch up on your favorite book. We'll share some of our favorites.
Outdoor Theater: With today's technology innovations, you can recreate the outdoor movie experience right on your porch.
Exercise: Need additional space for exercising, yoga, or for meditation? Turn your porch into your training space unless it's December and you live in Buffalo [grins].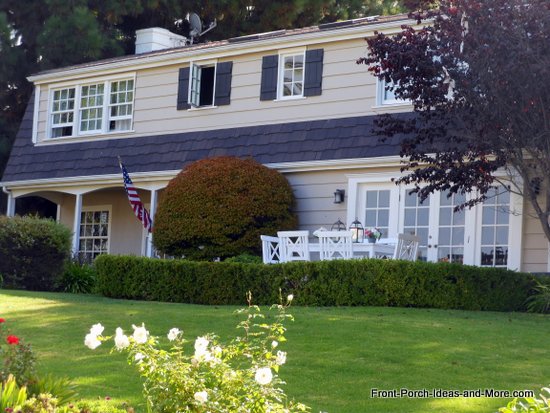 Look at the lovely table on the front patio. Imagine the meals you could enjoy here.
The table is graced with flowers and two candle lanterns. Very inviting.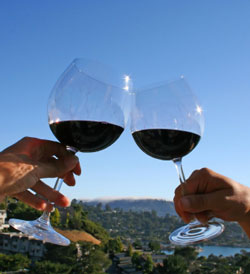 Wine and dine on the porch: Plan your serving and seating arrangements for your guests. And check out our entertaining tips for porch parties.

Ever thought of making your own organic wine? There are fantastic health benefits in drinking wine, especially red wine.
A wedding on the porch! A small, intimate garden can be planned around your porch and your yard. We have some super ideas for you.




Visit Our
Porch Store
! Get both porch ideas, decorative items, porch furniture, entertaining ideas, and lots more!
Making Porch Memories
Photo by Louise of Ohio

Do you have nice memories from the porch?



That was a question we asked our readers and they shared their memories of the porch with us.



Food and fun: What's a party without some great food and music? Is your porch setup for entertaining? We've pulled together some entertaining ideas for fun porch parties.

Porch comfort: You and your guests deserve to be comfortable on your porch. See the outdoor porch furniture ideas.



Hot tubs: What's nicer than sitting in your hot tub on a beautiful evening on your porch? So relaxing and therapeutic.


We love your entertaining ideas for outdoor fun on the porch

What kind of fun do you and your family have on your porch?

We're always looking for YOUR entertaining ideas for fun on the porch. Whether it be about a birthday party you held on your porch, an all-time favorite recipe, or a new or classic board game you enjoy with your kids - you name it,we'd like to hear about it.






Porch Home

/ Entertaining Ideas






The Amazon ads are our affiliate links. Thank you.




Popular Pages
---
Our Sponsors
Porch Store
Custom Porch Products
Vintage Woodworks
For Your Porch Parts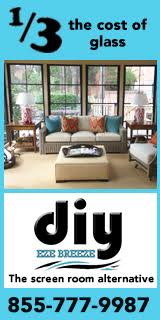 DIY Eze Breeze
Screen Porch Windows
PCA Products
Complement Any Home!
End sponsor section
---
---
Copyright© 2009-2017
Front-Porch-Ideas-and-More.com.
All rights reserved.
Content and photos may not be reproduced
in any way without our written permission.