Fox Country Store Porch Contest
An Autumn Decorating Contest in Burnsville NC
We were delighted to hear about the Fox Country Store Porch Contest from Amelia. This country store is located in Burnsville NC. Amelia got the idea for the contest after seeing the Brigham City Porch Parade on our site. She contacted me and we said we would love to get the word out and share the decorated porches on our site. So yippee!!

Dave and I love a good porch contest. It promotes pride and camaraderie among neighbors while also beautifying the community for everyone. And it is a great family project.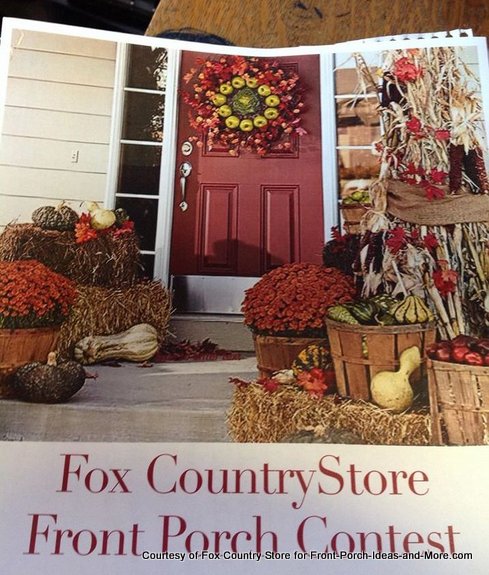 Fox Country Store created this beautiful entry form for homeowners to enter the contest
Pictures of Porches in the Fox Country Store Contest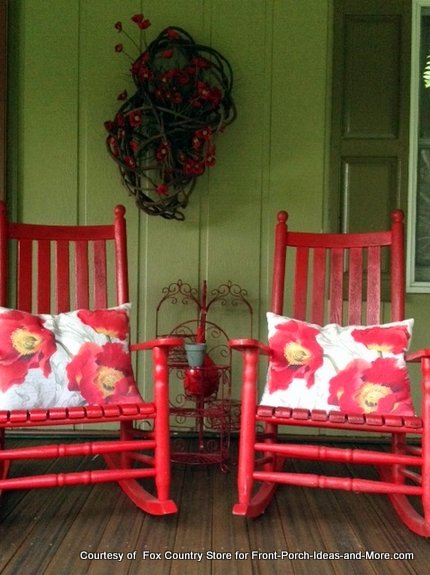 Beautiful red rockers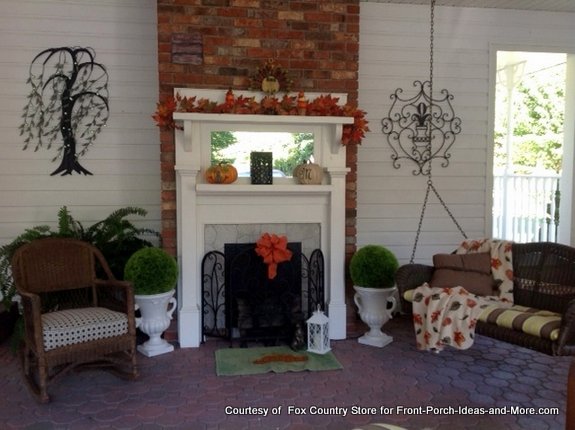 Lovely decorated fireplace and comfortable porch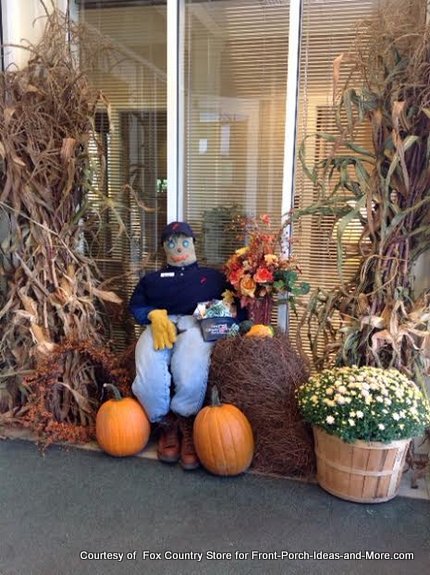 Lots of cuteness here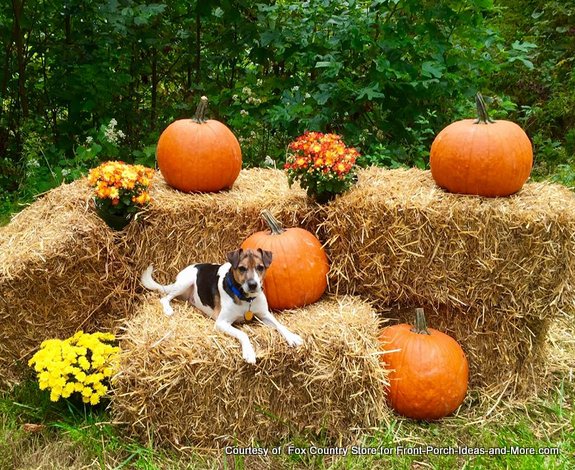 Look at who is stealing the show here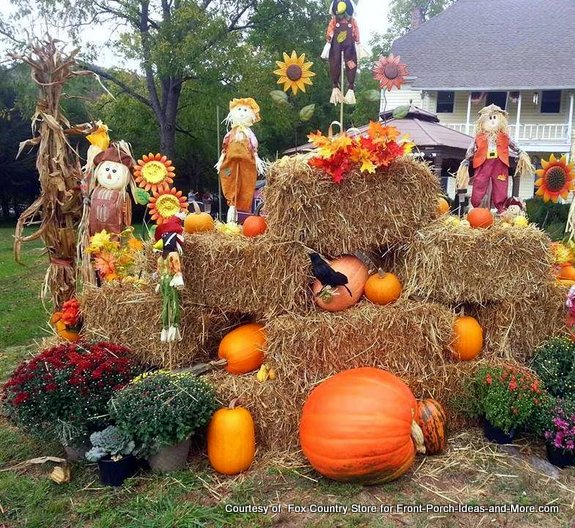 So very fun and festive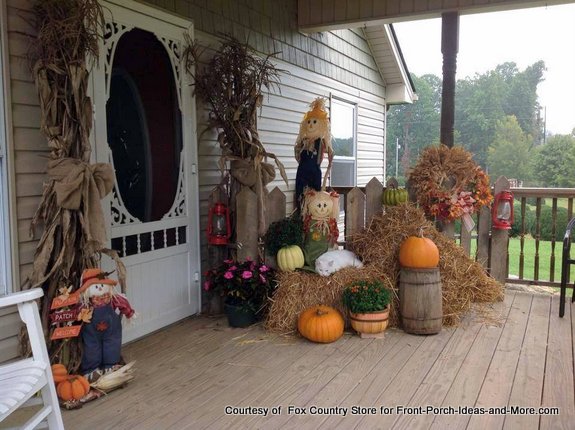 What a wonderful autumn display with a country feel!
Pretty! Cornstalks, pumpkins and mums create a nice scene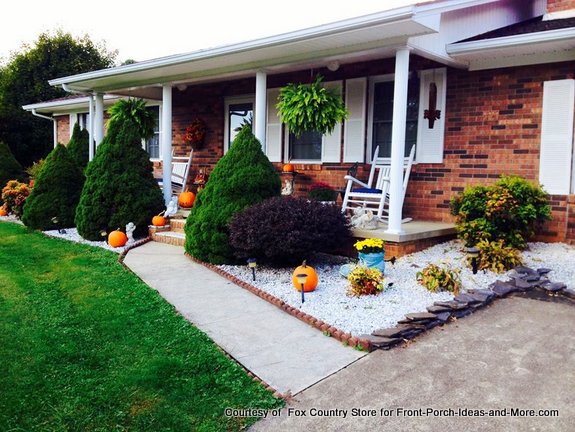 Very inviting autumn porch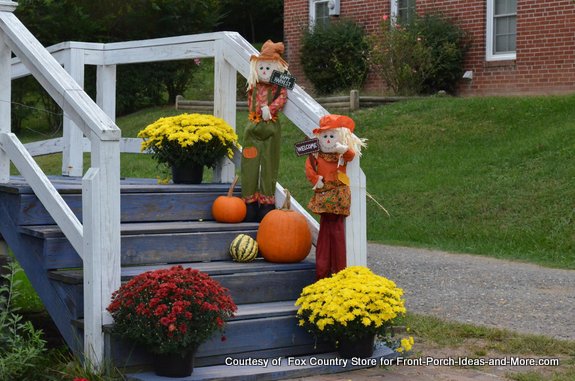 Cute as can be porch steps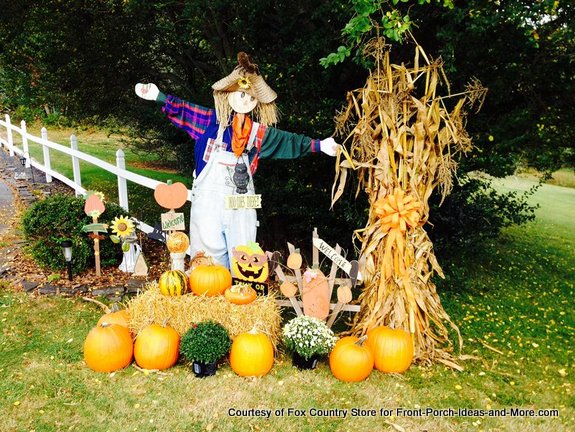 Delightful scarecrow autumn display
Whimsical tractor cornucopia
Such a welcoming and colorful autumn front porch
Lovely autumn porch! Look at the old saw blade on the wall that was painted with a pretty scene.
Beautiful quilt on the wall in this autumn vignette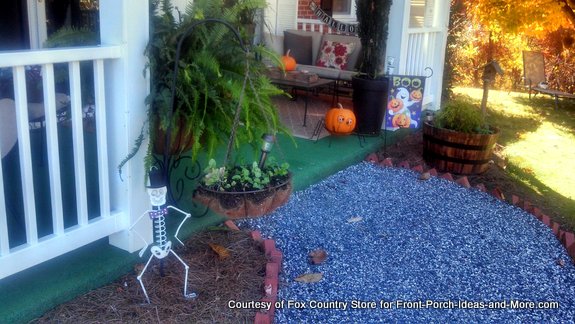 A bit of Boo and Spooky! But not too much.
The employees carved the pumpkins. How awesome!
What an inviting autumn porch with a black cat on the porch steps
Amelia Tells Us About the Porch Contest
Mary
: What gave you the idea of hosting a Fox Country Store Porch Contest?
Amelia
: I got the idea from the Front Porch Ideas web page and
saw another town that held a contest
. [Brigham City, Utah]
Mary
: Is the porch contest being hosted by Fox Country Store?
Amelia
: Yes, the contest is being hosted by Fox Country Store, but the Chamber did an email blast for us.
Mary
: How have you been getting the word out about your contest?
Amelia
: We did a announcement on the
Fox Country Store Facebook page
and flyers here at the store plus chamber has entries there. This contest has created some excitement and has been so much fun.
Mary
: How are the homeowners submitting their information and pictures to you? Are they filling out an application?
Amelia
: Most are sending by email and we have taken some pictures.
Mary
: Will you have several winners?
Amelia
: Three winners and the store will give the gifts: gift certificates. bird houses and flags from our store.
Mary
: What is the duration of your contest?
Amelia
: We will run it until October 31 and will award winners then.
Mary
: We are so happy to spread the word about the Fox Country Store Porch Contest and hope that it becomes an annual event!!
What You Might Find at Fox Country Store
Fox Country Store has everything gifts, feed and seed, florals, garden supplies, soaps, jewelry, spider clothes, shoes and boots.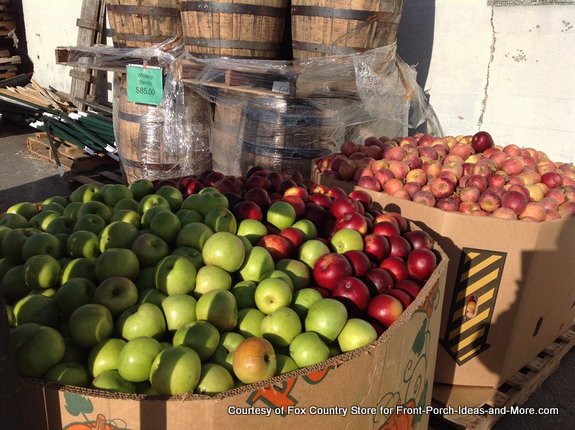 Beautiful apples for pies, applesauce and just plain eating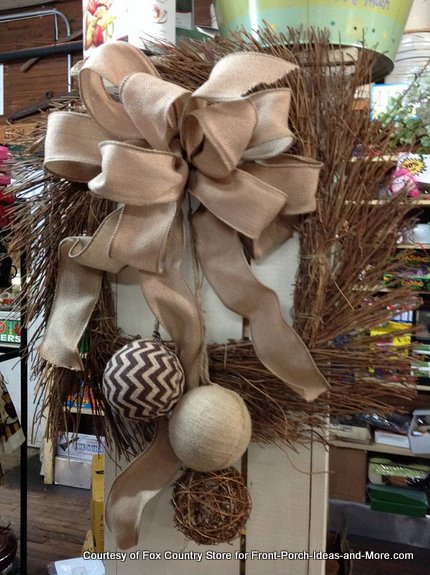 Natural autumn wreath perfect for your front door
Seed packets galore. Even the pictures on the packets are so beautiful.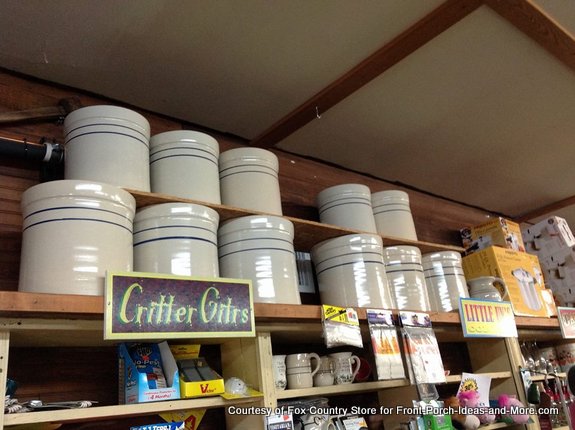 Crockery and so much more for your home and outdoors
Helpful Links
Popular Pages
---
Our Sponsors
Vintage Woodworks
For Your Porch Parts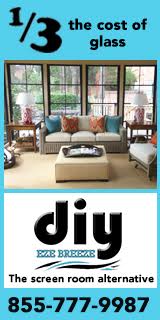 DIY Eze Breeze
Screen Porch Windows
Porch Store
Custom Porch Products
PCA Products
Complement Any Home!
End sponsor section
---
---
Copyright© 2009-2016 Front-Porch-Ideas-and-More.com.
All rights reserved.
Content and photos may not be reproduced
in any way without our written permission.