See the Winner of Our "Pleasant Summer Porch Contest"
Our judges had many wonderful porches from which to choose and they did choose a lovely porch as the winner. And a rocking chair porch it is!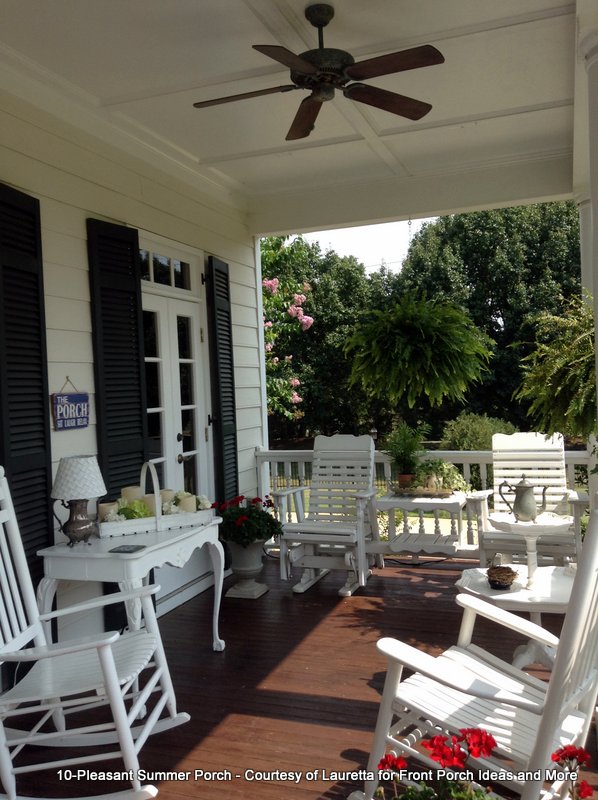 Congratulations to Lauretta Bauer!
Her porch is the winner of our Pleasant Summer Porch contest.
We'd like you to see a few of the other porches submitted, too.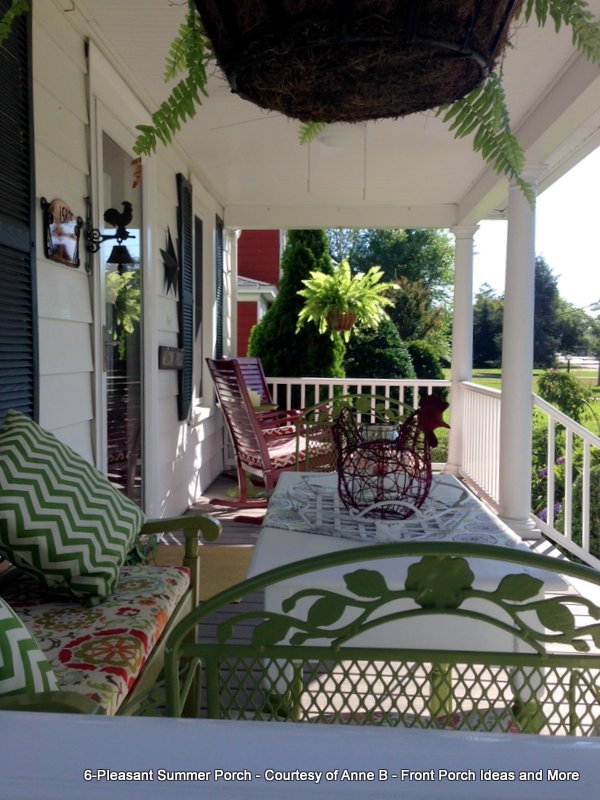 Anne's porch
Anne says that they have lived in their home since their honeymoon - 38 years! She and her husband enjoy meals on their porch and spend many hours reading or visiting with friends.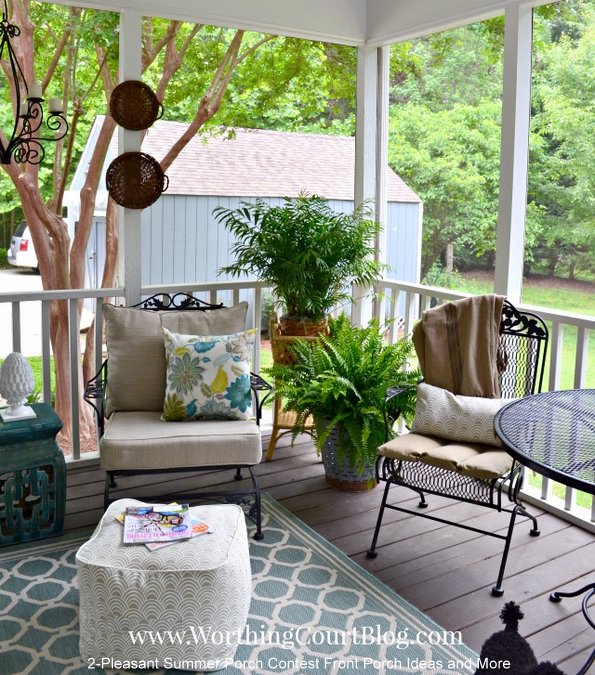 Suzy's newly made over screened porch
Isn't it a most inviting porch with the area rug, the pretty cushions and pillows and wonderful plants?
Charlene decorates her porch for all the seasons
Charlene says she can't put into words how much she loves her front and back porches.
Deb's back porch was built by her husband about 15 years ago.
Deb says they have all of their summer gatherings here. Their porch is a place where they relax to escape the worries of the world.
Tammi submitted this photo of sunrise on her grandparents' farm
Please
click here to read the story
that Tammi shares about her grandparents. It's truly a legacy of love and family.
Our Contest Sponsor is Leisa Collins Art
A gift that would be
greatly appreciated
A Leisa Collins
Watercolor House Portrait
Whether you enter the contest or not, would you like a house portrait of your childhood home, the church in which you were married, or perhaps your parent's home as an anniversary gift? See samples of Leisa's work and contact her for a
custom house portrait
.