Front Porch Appeal
Before
Although the original builders built a beautiful home, focusing on a few front porch construction details will add a new dimension and plenty of curb appeal.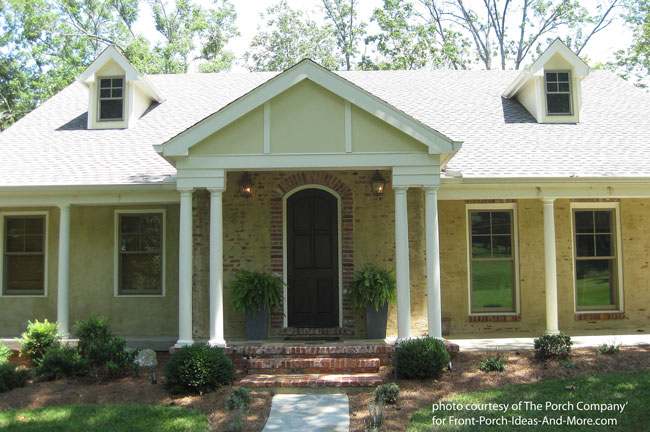 Note the round porch columns which are not necessarily proportional to the architecture of the home. In addition, the front door gets lost on the front of the home and the porch lights are positioned a little too high.
In addition, adding a few nicely designed construction details to the windows will increase the overall charm of the home.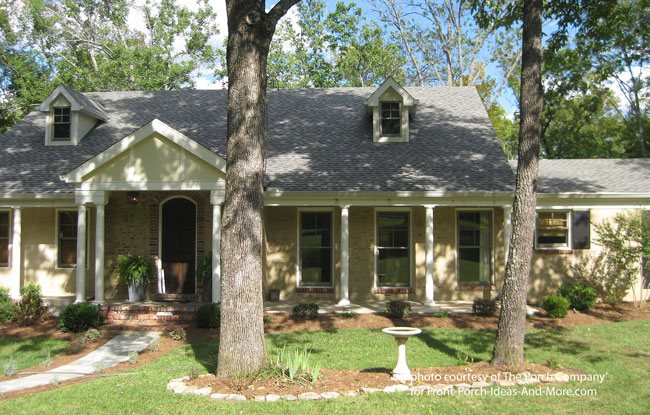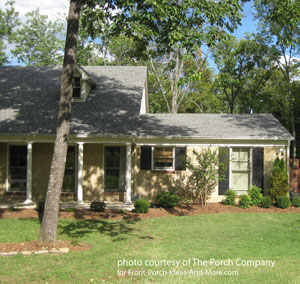 Like "diamonds in your own backyard", we often neglect to see the full potential before us.
Although landscaped, this portion of the front of the home can be used to add both functionality and extra appeal by integrating it into the overall front porch design.
A little "nip and tuck", i.e., a facelift, can literally transform a front porch and home. Often times we become accustomed to how things are and not what they could be. This front porch and surrounding yard occupy a wonderful space and with the right construction details can yield big results as seen below.
After
Replacing the round porch columns with double square ones gives this home not only an updated look but also makes it more architecturally appealing.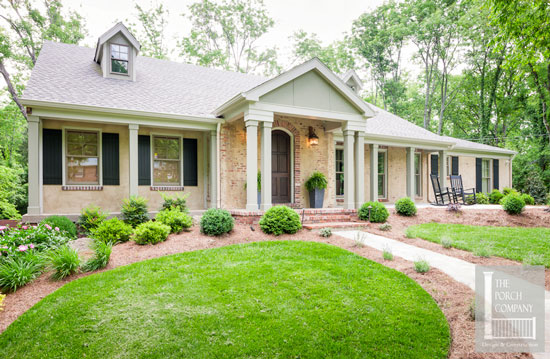 A stunning transformation! Great attention to front porch construction details.
They lowered the light fixtures and used copper backplates to cover the existing holes.
Something to notice: The large planters on either side of the front door are elements of design that create a classic look on almost any front porch.
The porch was extended by means of a patio into the front yard. This not only gives the home and front porch a more expansive look but also is a better use of space. Now the owners, family, and friends can have protection from the weather or enjoy an evening under the stars.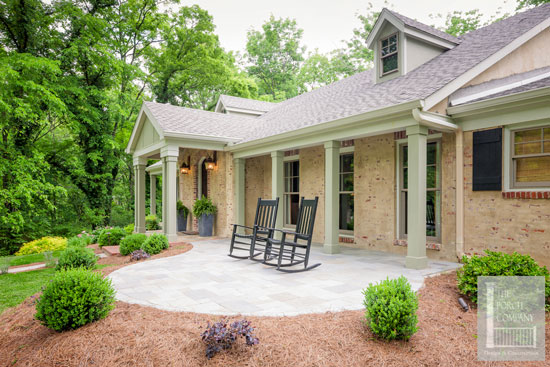 Note the beautiful stone patio surface and simple but aesthetically pleasing landscaping
The Porch Company, well known for its front porch construction detailing, added brick sills to the windows on the left side to match the windows on the right. They also added shutters to balance the windows on the right along with redesigning the cornices on the dormers to alleviate the gutters.