Front Porch Floor Repair
Tanya writes:

I want to repair and restore my wood front porch floor. The previous owners put down tar paper and carpet. I've pulled 95% of the tar paper and adhesive up. I do not know the best way to proceed. My intention was to sand it and paint it weathered oak.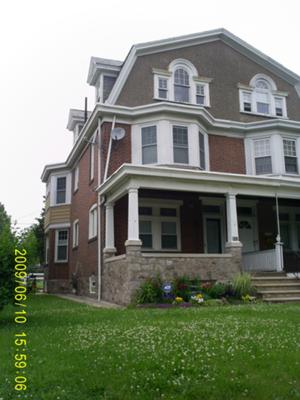 What is the proper way to sand the porch? I had a floor company out and they said the wood is pine. I've been told to use a belt sander as opposed to a orbital. The porch is 8 x 15 Please help.






I would also like to insulate underneath to use the old coal cellar underneath the front porch.




Repairing your porch floor
First, you'll want to make sure the pine floor is in good repair, that is, there are no rotten or dry-rotten boards. If so, you'll have to replace those before you proceed.

Second, pine is soft. So you must be real careful when sanding it so as not to create more damage. I'd use a something like a drum sander (you can rent these at your local home supply store). However, these are powerful machines and can easily damage your floor if you aren't careful. Practice on a piece of plywood first if you decide to do it yourself.

You could use a belt sander but again, these too, can cause damage. Practice first. This is contradictory to how you should do it but start with fine sandpaper to get the hang of it. Once you do, then switch to coarse paper (it will take more off quickly) and use finer grits as you go.

You'll want to sand evenly to remove any old paint, stain, adhesives, etc.

Once that is done, you can stain or paint the floor.

If you haven't done anything like this before I really recommend you hire a reputable contractor who has this type of experience. It will take less time and you have a greater chance of success. Not questioning your abilities, but if you do this yourself, just go slowly.
Insulating the floor
This is a trickier issue. You'll have an exposed (to weather) floor above a room. Your issue isn't just insulation, it is also
preventing water from dripping into the room below



having a place for water to go from under your porch floor



preventing moisture issues
If you are not getting any water leakage now in the room below, I'd insulate with blue board (not attic-type insulation). You can run this between the joists or over the joists depending on how you want to fasten it. I'd opt for ceiling tiles in lieu of drywall.

You could still have moisture issues (which will destroy your porch floor from underneath) that need to be resolved. Without being able to inspect your porch and room, it is very difficult to be real specific. I would contact a local reputable contractor to take a look at what you want done and get his/her opinion. Most will give an estimate and suggestions for free.
Your Best Option
Perhaps your best option is to use a waterproofing system for your porch. This can be installed between your existing joists and will prevent any water from entering your basement. We recommend using DEK Drain®, a deck or porch waterproofing system. Learn more about this neat product.













Helpful Links
Popular Pages
---
Our Sponsors
Vintage Woodworks
For Your Porch Parts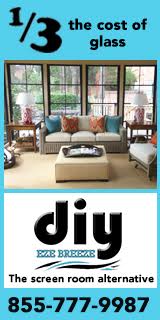 DIY Eze Breeze
Screen Porch Windows
Porch Store
Custom Porch Products
PCA Products
Complement Any Home!
End sponsor section
---
---
Copyright© 2009-2016 Front-Porch-Ideas-and-More.com.
All rights reserved.
Content and photos may not be reproduced
in any way without our written permission.

Our Sponsors
Vintage Woodworks
For Your Porch Parts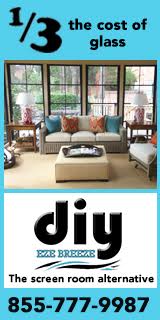 DIY Eze Breeze
Screen Porch Windows
Porch Store
Custom Porch Products
PCA Products
Complement Any Home!
End sponsor section
---
---


Front Porch Ideas Generator
Before you spend a penny
on your porch design