Front Porch Resources
For your convenience, a list of front porch resources and other related sites. You'll find additional ideas and assistance to enhance your front porch project as well as other projects related to your home.



Home Decorating & Interior Design
Brevard Home Redesign - If you are going to be selling your home or just want to recreate some of your living spaces, check out the great tips offered by this website. Jean provides step by step instructions for restaging rooms of your home.



Front Porch Resources for Outdoor Furnishings
Screen Patio Enclosures: Mosquito Netting Curtains - Create a screen patio enclosure with outdoor Mosquito netting curtains.

Garden Gazebos & Storage Sheds - Get top quality cedar products from Cedarshed, the world leader in specialty cedar products, offering cedar gazebos, outdoor sheds & gardening furniture.

Musical Furnishings - The musical porch swing featured on our porch swings page was handcrafted by Tor Clausen of Olympia, WA.

Outdoor Misters Choose the perfect outdoor mister for your porch, deck, patio, or pets!



Front Porch Resources for Home Improvement & Painting
Asphalt Kingdom Your Trusted Source For Asphalt Products and Asphalt Sealcoating Equipment. You've come to the right place if you're looking for the best prices and quality on Sealcoating Products, Asphalt Sealcoating Equipment, Asphalt Crack Repair Equipment or an Asphalt Hot Box shipped fast and free to your door.

House Painting Guide - House painting information for the do-it-yourself homeowner with detailed instructions and helpful tips. Topics include interior and exterior surface preparation, interior and exterior house painting techniques, drywall repair instructions, wood refinishing, wood deck refinishing and staining, choosing the best painting tools and paint colors.

Garage Plans - Quality house plans and garage plans from Design Connection, LLC.



Other Helpful Front Porch Resources
RC Mickel Photos Special thanks to RC Mickel for his photo contributions. We really appreciate his generosity of sharing his photos of the construction of his porches and home in the Texas hill country. We encourage you to please visit his website to learn more about this amazing project in detail.

Home Rebuilders - Home ReBuilders is your turnkey solution to all your homes needs. New home, renovated home or handyman projects; one team, one responsibility, one stop.

Rocking Chair Therapy - Rocking regularly in a good rocker simply has the ability to calm the spirit, soothe a stressed body, focus the mind and all the while gently exercising even the weakest of muscles.

DesignRail® - Pre-engineered, component based, aluminum railing frame systems

Retractable Awnings - Marygrove Awnings has over 70 years experience with Awnings for Home and Business

Ever consider outdoor curtains on your porch? Front-Porch-Ideas-and-More.com loves the look of outdoor curtains. Visit this site to learn about outdoor curtains and all things porches!



Links to Photo Credits
We are very grateful for the generosity of our generous photo contributors. Dave and I are always interested in porch pictures that would be of interest to our site visitors.

Do you have a porch picture to share? If we use it, we will gladly link back to you. Please use our photo contribution page to send us your picture of your porch, a decorating idea, a porch landscaping design, or entertaining idea for a porch.


We hope these front porch resources were helpful to you.



Porch Home

/ Front Porch Resources






The Amazon ads are our affiliate links. Thank you.








Popular Pages
---
Our Sponsors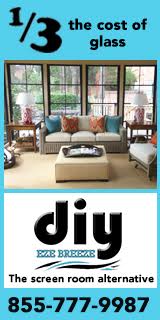 DIY Eze Breeze
Screen Porch Windows
Vintage Woodworks
For Your Porch Parts
Porch Store
Custom Porch Products
PCA Products
Complement Any Home!
End sponsor section
---
---
Copyright© 2009-2017
Front-Porch-Ideas-and-More.com.
All rights reserved.
Content and photos may not be reproduced
in any way without our written permission.