Porch Cats Purr for Porches
Porch cats love purring on the porch! What better place for a cat than a comfy cushion on a rocking chair on a sunny porch. Cats know the porch was made for them; humans only get in the way!



So for all the cat lovers who love porches too, here are some pictures of cats you are sure to enjoy. If you love cats, you'll understand this: "Thousands of years ago, cats were worshiped as gods. Cats have never forgotten this." - Anonymous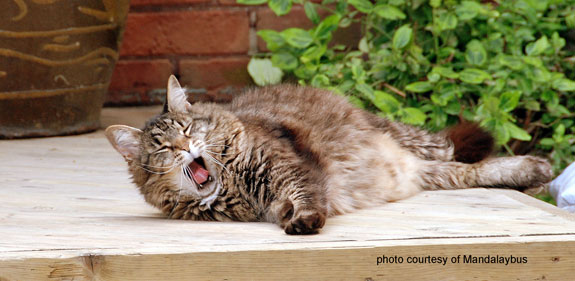 photo courtesy of Mandalaybus
Another Tough Day At The Office
Pictures of Cats on the Front Porch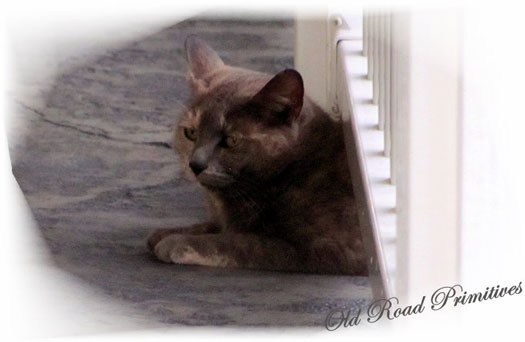 Kim's kitty is named Kali. Does Kali want to be on the porch - or not?
---
"Dogs come when they're called; cats take a message and get back to you later." - Mary Bly
---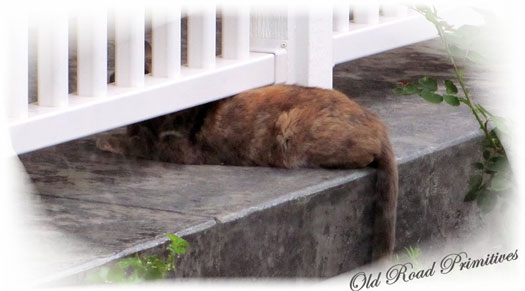 See more of Kim's beautiful
stamped concrete flooring
.
Porch Cat Stories
Phil Feral, Porch Muse, Taking a Break on His Glide
Phil Feral came to me as a feral cat, thus the name. He spent a very cold winter on this glider on a heated bed. That's how we got to know each other. He's now a lap cat...and a porch muse. - by Amy Regenbogen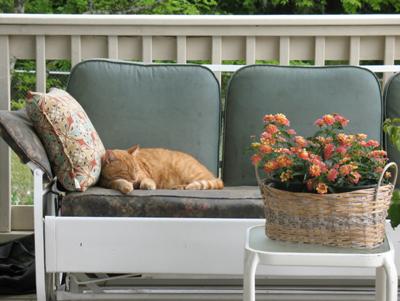 Red Geraniums And A Black Cat
This is Gilbert, Elizabeth's black cat, enjoying the porch on a sunny day. Gilbert knows how to enjoy the porch just as any porch lover would...basking in the sun and lingering as long as possible.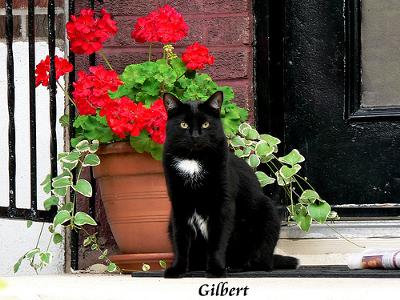 Bob, At Rest
Bob likes to curl up (or sometimes spread out) on the wicker chairs on our front porch. This is where he takes his afternoon nap...and his morning nap...and his evening nap. Bob appreciates a front porch as much as anybody. - Laura M.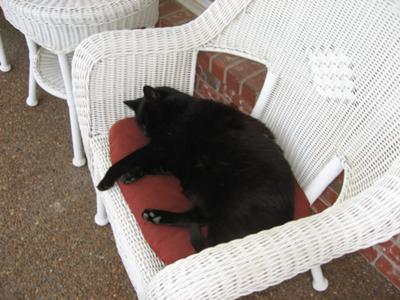 More porch kitty pictures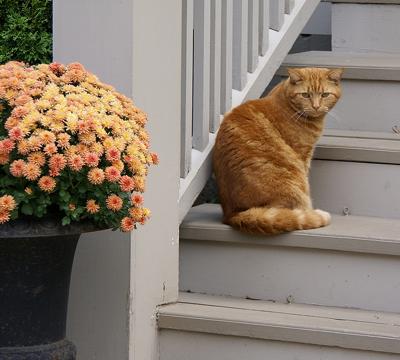 ---
"A cat sees no good reason why it should obey another animal, even if it does stand on two legs."- Sarah Thompson
---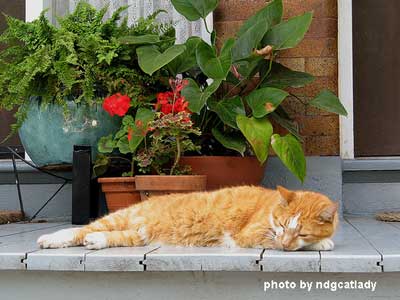 ---
"Cat's motto: No matter what you've done wrong, always try to make it look like the dog did it." - Unknown
---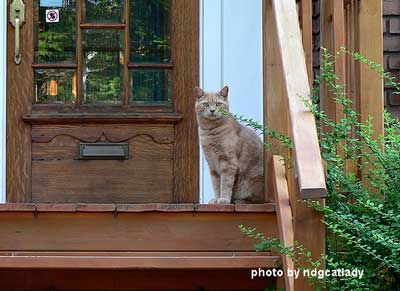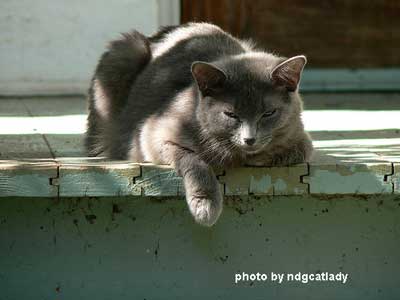 ---
"Everything I know I learned from my cat: When you're hungry, eat. When you're tired, nap in a sunbeam. When you go to the vet's, pee on your owner." - Gary Smith
---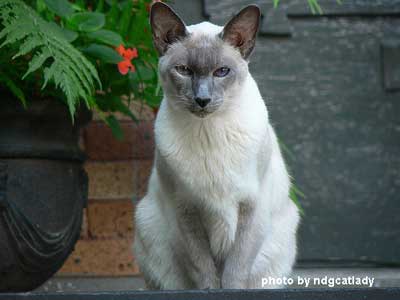 Our thanks to
ndgcatlady
for sharing these wonderful porch kitty pics!
---
"After scolding one's cat one looks into its face and is seized by the ugly suspicion that it understood every word. And has filed it for reference."- Charlotte Gray
---


Would you like to share your cat's photo and story with our site visitors? Just send us a photo of your cat on the porch along with a short description if you'd like.




The Amazon ads are our affiliate links. Thank you.




Popular Pages
---
Our Sponsors
Porch Store
Custom Porch Products
Vintage Woodworks
For Your Porch Parts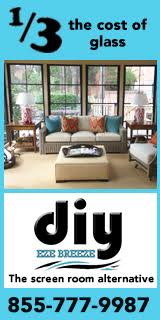 DIY Eze Breeze
Screen Porch Windows
PCA Products
Complement Any Home!
End sponsor section
---
---
Copyright© 2009-2017
Front-Porch-Ideas-and-More.com.
All rights reserved.
Content and photos may not be reproduced
in any way without our written permission.
Porch

/

Outdoor Living

/

Porch Dogs

/ Kitties On The Porch