Mobile Home Porch Design Our reader asks about a mobile home porch design for her home.



Currently without a porch, her mobile home is cozy on the inside but she would like to warm it up with a porch.




photo courtesy of

Moldonav

Porch created by awning on mobile home



Our reader would like her home to be more like a stick-built home and is wondering what the options are. We offer her some suggestions regarding mobile home porches.


Asked by a Reader QUESTION: We have the basic double wide mobile home (could not afford to build the home we had planned). It is charming on the inside, but the basic rectangle shape. We want to make it homier and more like a stick built home. We think that a porch will help. I like chunky country columns. What can you suggest? ANSWER: Thanks for visiting our site and contacting us.

Without seeing your home it is a little more difficult to answer but here are two possibilities. One is building a typical country style porch which is wide and may or may not have railings (dependent on height of porch floor). I am assuming your home's roof line is low and therefore you may want to opt for a shed-type porch roof.

I'd also suggest since your goal is to give it a homey look, installing a really nice balustrade (railing) whether you actually need it or not depending on local building codes, would add a lot of curb appeal. If going country, railings are normally simple in design.

The other option is similar but consider using craftsman style columns instead similar to the one's on Anna's porch on our site. This will give your porch a comfy look.

Feel free to send us a picture or two and we may be able to give you some other ideas as well. Please keep in touch and let us know what you decide; we'd love to share photos of your before and after!






Mobile Home Parts Store





Affordable Porches - We Visited with This Builder

This mobile home has an attractive porch built by Ready Decks (trademark)



We had the opportunity to speak with a builder of affordable porches. One of his specialties is porches for mobile homes and how many of them are done in just one day. Imagine going to work and coming home to a new porch. Brad spoke with us about his company and how his porches are built. See more pictures and listen to our program.



---
We may receive a small commission on affiliate sales which does not affect the price you pay.
---










The Amazon ads are our affiliate links. Thank you.




Popular Pages
---
Our Sponsors
Porch Store
Custom Porch Products
Vintage Woodworks
For Your Porch Parts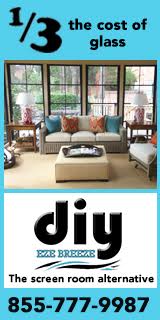 DIY Eze Breeze
Screen Porch Windows
PCA Products
Complement Any Home!
End sponsor section
---
---
Copyright© 2009-2017
Front-Porch-Ideas-and-More.com.
All rights reserved.
Content and photos may not be reproduced
in any way without our written permission.