Pillow Cover Pattern for Autumn
Learn How to Make a Pillow Cover
I want to share my easy pillow cover pattern for autumn with you. These pillows will sit on our porch glider for autumn.





Actually this technique would work for any season or holiday of the year.

These autumn pillow covers are easy to make. I had a ball with the orange batik and brown polka dot fabric.



Video: Pillow Cover Pattern for Autumn


Watch how easy it is to sew autumn pillow covers for your porch.
What You WIll Need
Materials

- A square pillow form or an older pillow that you wish to re-cover

- Autumn fabric for the front cover of the pillow (see about measurements below)

- Muslin or painter's cloth for back cover of the pillow (see about measurements below)

- Thread and scissors

- Embellishments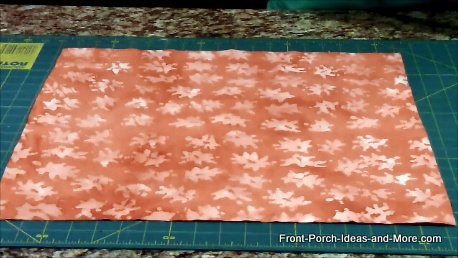 Measure your pillow. Add 1.5 inches to the length and the width. For example, an 18" pillow would require about a 19.5" square of autumn fabric for the front cover.

I always like to be on the generous side because it's easy to fit it down.


Make the Decorative Pillow Front First
Decorate the pillow front before you sew the front to the back. It's much easier that way.






Decide how you want to decorate. For mine, I simply cut an extra square of the drop cloth material, hemmed it on all 4 edges, then glued a felt leaf to the center of it. I just drew the leaf pattern right on the felt and cut it out.

You could get more fancy and embroider a blanket stitch around the leaf. Or your square of material could be another beautiful fabric that harmonizes with your base material.

Sew your embellishment to the front.



Make the Pillow Back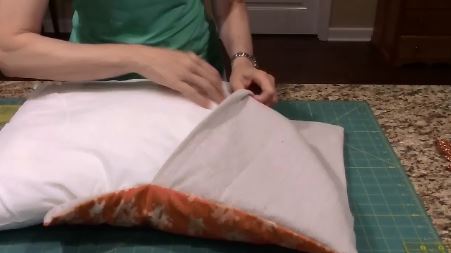 I make my pillow backs so that you can easily slip the cover off to wash it or to slip on a different pillow cover.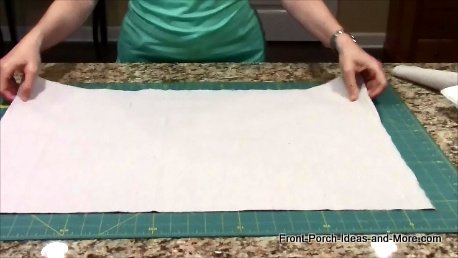 Cut a piece of your backing fabric that is the same width of the pillow, but add about 10" to the length. The reason is that the back will be in two pieces. So you will have a rectangle.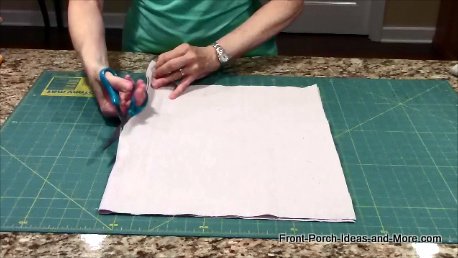 Now cut that rectangle in half (across the short distance).

Sew a hem on each of the pieces on one side (a short side).

Now it's time to sew the back to the front. Place the pillow front fabric on your work surface, right side up.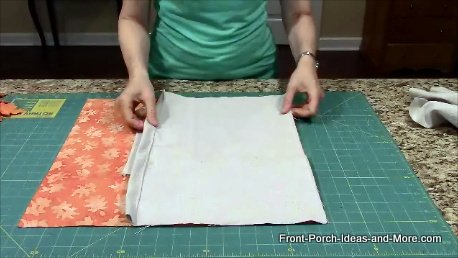 Next place one of your backing pieces on top of the pillow top face down.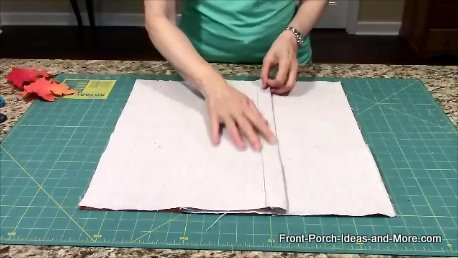 Then place your other backing piece face down. .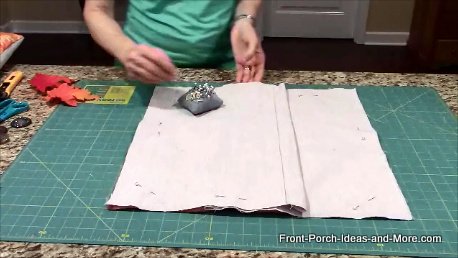 Pin around all 4 sides

Now sew around all 4 sides. You don't need to leave an opening because you will have an opening through the flap you are building in!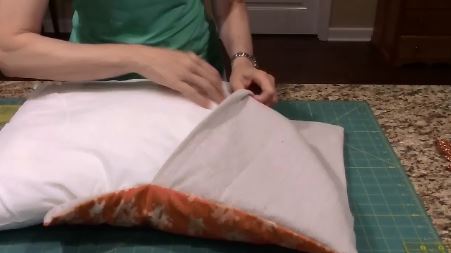 Once sewn, slip your pillow inside (don't worry about turning it right side out. You just want to see if the pillow fits well. If not, then sew a little closer in.

Once you are happy with how the pillow fits, trim the excess edges of your pillow and trim the corners (but don't get too close to the stitching). Turn the pillow cover right side out. You can use a pin or needle to pull out the four corners to make them crisper.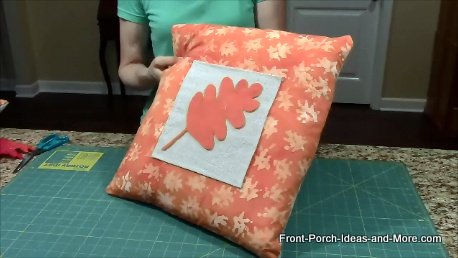 Now slip your pillow back in and smooth it all out. Now your pillow is done! I hope my pillow cover pattern for autumn is helpful to you. Try it for any season.



Variations of the Pillow Top



This ruffled pillow is just another variation of the pillow cover pattern for autumn. I cut a strip of the brown polka dot fabric about a third of the width of the pillow top, but about twice as long. I didn't even hem the sides (although admittedly they do ravel some), but you could.

Then I just scrunched it into a ruffle with my fingers and used my sewing machine to keep it that way. Make sure you cut your fabric long enough to allow for ruffles across the pillow. Then I dressed it up with the orange felt flower.




I made this pillow cover completely out of painter's drop cloth except for the embellishment on top - so inexpensive and easy to work with.

To do the "bow tie", (see picture collage below) I simply cut a rectangle of the polka dot fabric that spans about a third of the way across the pillow top and several inches longer than the pillow top (to allow some extra for scrunching it in the middle). I put a narrow hem into the long sides of the fabric.

Then I laid it across the top of the pillow front before it was sewn to the back. Once the pillow cover was sewn (as explained above), I just cut a little strip of the colorful orange fabric to make a tie for the middle of the "bow". That's it. Super easy.















Helpful Links
Popular Pages
---
Our Sponsors
Porch Store
Custom Porch Products
Vintage Woodworks
For Your Porch Parts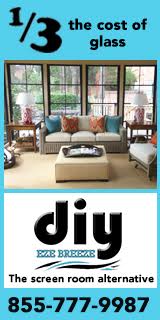 DIY Eze Breeze
Screen Porch Windows
PCA Products
Complement Any Home!
End sponsor section
---
---
Copyright© 2009-2016 Front-Porch-Ideas-and-More.com.
All rights reserved.
Content and photos may not be reproduced
in any way without our written permission.