Program Notes: Edible Gardening and Modern Landscape
Ideas and Tips
To hear the full program, please listen here:
Troy shares:
Discover the most important and number one thing you need for a successful landscape.



Learn what you need to do differently than having just a traditional landscape design.



Learn how to use edible flowers safely.



How much sun do you really need for an edible garden?



Hear Troy's thoughts on blueberry plants being such an ideal bush for your landscape.



Learn about how you can attend Troy's garden tours.



Discover the edible landscape book you can't do without!



Excerpts With Troy Marden
About Edible Landscaping
"It is a different mindset and it is a different approach than your typical landscaping. And I think people have to be aware of that before they make that leap. There's going to be some labor involved; there's going to be some maintenance involved..."
Growing Edibles
"There is another critical point about growing edibles. Almost exclusively, and there are a few exceptions, almost exclusively, vegetables, edibles, fruits, herbs, needs full sun... "
Edible Flower Safety
"There are quite a few edible flowers out there. In fact, there are books dedicated to edible flowers... Now, you want to be careful about the sources. You will want to buy plants such as nasturtiums and pansies that are grown without being sprayed with a lot of chemicals. If you are unsure, plant them and wait a few weeks, let them go through a few cycles of rain..."
Making The Change To Edibles
"And what I found almost exclusively is that people are not tearing out their entire landscape and switching it over to edibles. But a great mixture of traditional landscape plants accented with edible plants..."
Watch an Excerpt of Troy as Host of Volunteer Gardener
Troy is one of the most popular hosts on
Volunteer Gardener
, a public television show aired in Tennessee.
Troy's Books
Learn More About Foodscaping
Troy's photography is featured in this book. The publish date is May 1, 2015.
Now Enjoy Troy's Photography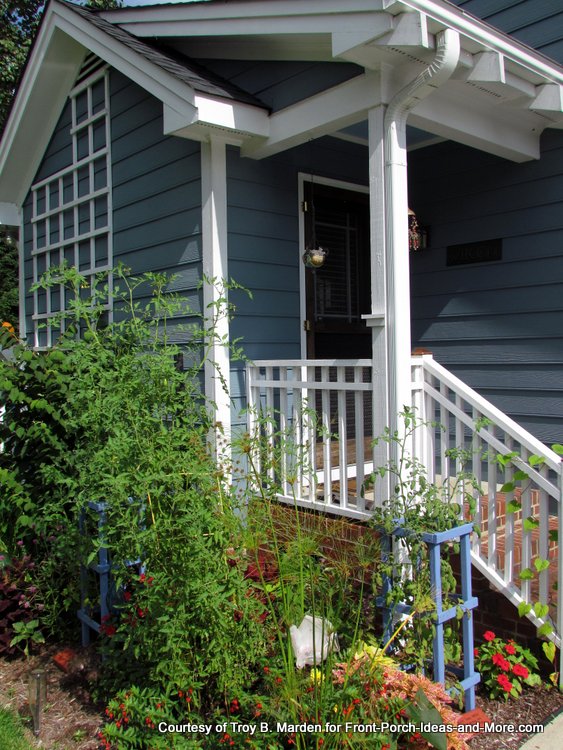 Imagine snacking on cherry tomatoes as you come and go in this beautifully landscaped side entrance - a mix of ornamentals and edibles.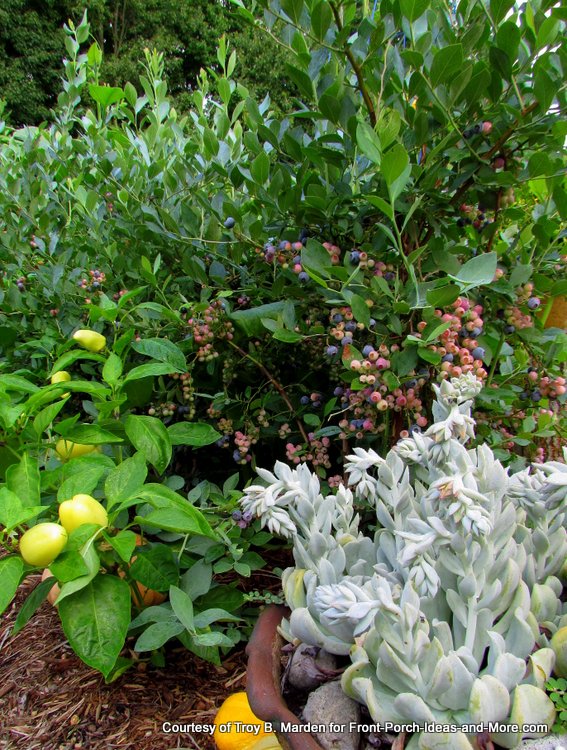 Everything is up for grabs in this garden. The blueberries, peppers and a container full of succulents thrive in the sun.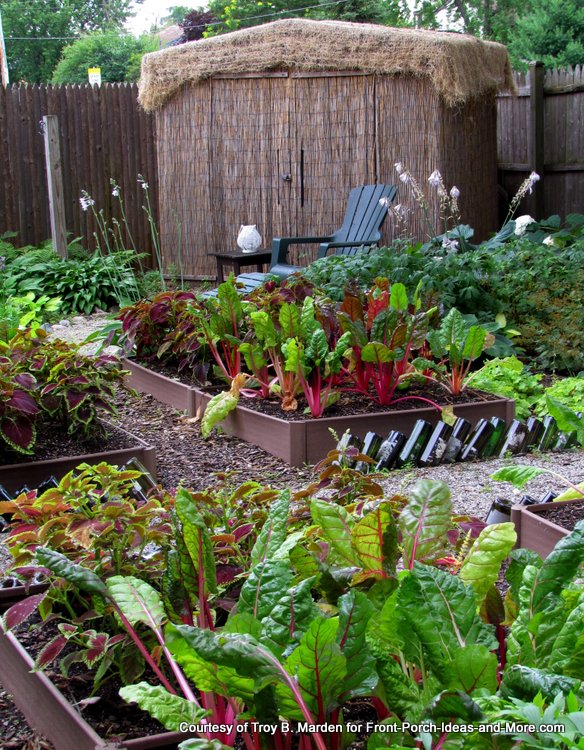 Here's a novel way to use raised beds in this backyard garden. Use the sunniest spot to grow vegetables and ornamentals above the root zone of the adjacent trees.