Program Notes: Photographing Christmas Lights
To hear the full program, please listen here:
Becca shares low-light photography tips



Why she says patience and experimentation are key ingredients in getting great shots in low-light pictures



Get beautiful panoramic photos with your cell phone



How to find wonderful neighborhoods that decorate for Christmas



Tips for choosing the right time for taking your evening holiday pictures



The essential things you should carry with you for your photo expedition



How a bean bag, tripod, timer and remote clicker can improve your low-light photography



Why you need a long exposure time for low-light pictures - and how much exposure time Becca has found to work for her



Filters - which one is great for nighttime photography and why you may not even need one



What "exif" settings are and how you can see them to find out what settings photographers are using to get great pictures



Taking photos in a snowstorm of front porches with their lights on is amazing
Excerpts With Becca Dorstek
Picking A Location
"Plan to get there when there are less people and looking at the weather report and finding a cold snap and just dressing well. I go out when it is very cold, below zero, nobody's out and I just have the run of the block... "
Stabilize Your Camera
"for the longest time I didn't have a tripod so I would find anything to put my camera on: car roofs, mailboxes, and what I discovered was the bean bag. If you don't have a bean bag you can use a bag of peas..."
and
I've done shots where I put it on a tripod but pressed the actual shutter button, even then a very short amount of motion has resulted in slight blur of my photos so if you want to blow something up and make a wall hanging or poster you'll notice it...."
Patience
"The biggest thing a person can do is to prepare themselves to spend some time out in the cold, dress appropriately so you are not freezing and miserable, bring the hand warmers so you can keep your batteries and fingers warm..."
Lenses
"I'll bring one that's 18 to 55mm, you won't need a zoom and you won't need a super wide angle lense unless you want it all distorted, so rather than lugging around a bunch of lenses, I just bring what I need...."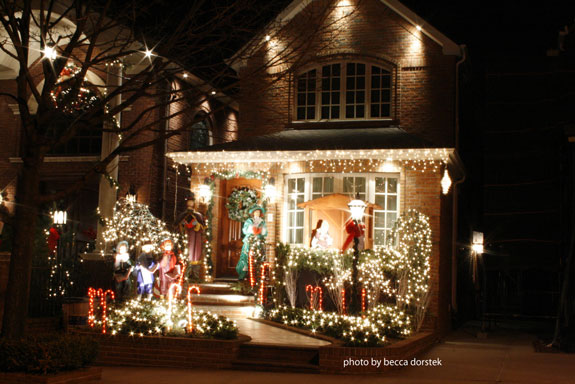 Amazing Christmas Light Display
(photography by Becca Dorstek)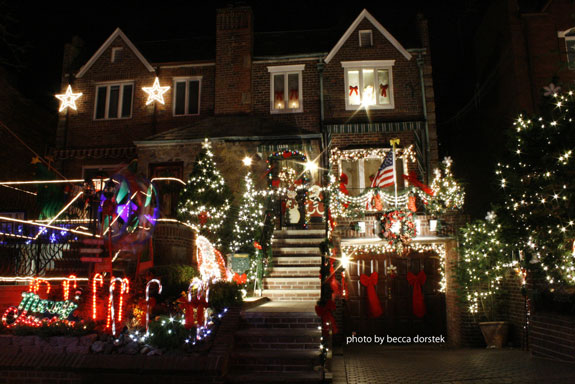 Beautiful Front Yard Display
(photography by Becca Dorstek)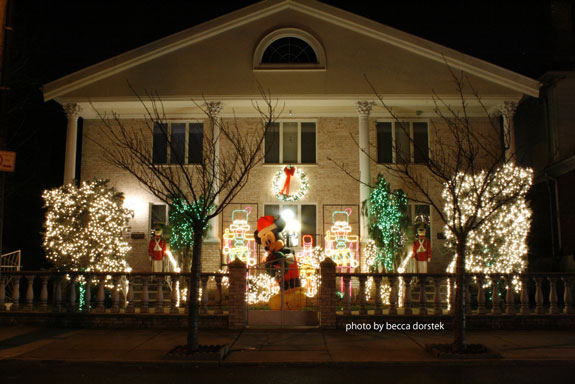 Capturing the Magic of Christmas
(photography by Becca Dorstek)
Listen to Our Audio Program: 00:27:22
We hope you will listen as that will allow us to keep bringing you more programs from experts in the porch industry. Thank you!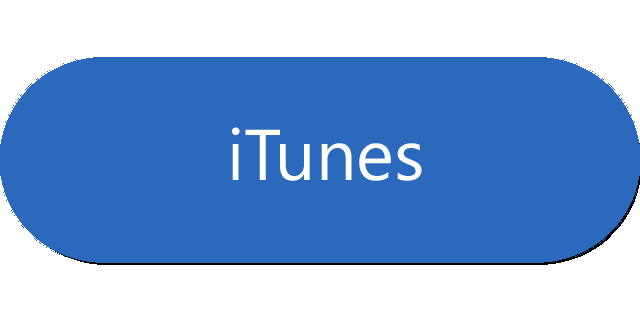 ---
More Audios
Be sure to use our
Porch Ideas Network Directory
to hear more of our audio programs with leading experts in their fields.