Program Notes: Tips for Staining a Concrete Floor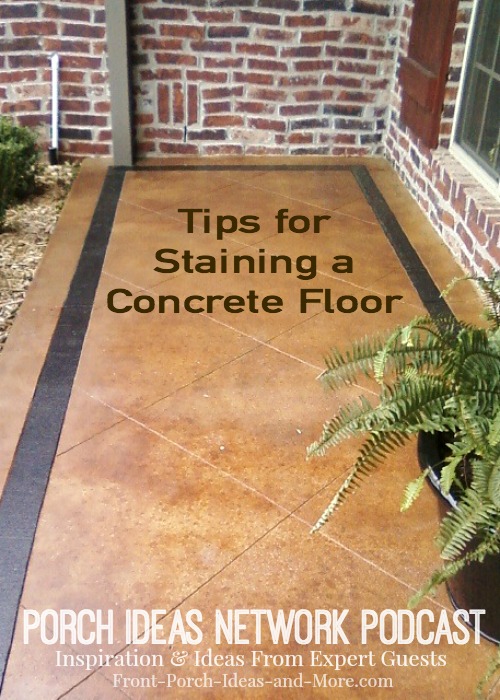 Can you stain broomed concrete?



What's the difference and cost between stained and stamped concrete?



Can you stamp concrete after it is cured?



How important is sealing concrete stain?



Does concrete staining make your porch or walkways slippery?



Can I use salt or snow shovels on my stained concrete porch or driveway?



How can I choose the right color of stain for my concrete?



How permanent is stained concrete? Can I change the color?



To hear the full program, please listen here:
Excerpts with David Goddard
Stain Colors
"I found over the years that clients tend to favor warm earth tone colors. Their is a stain called cola which looks like Coca Cola ® if you are to pour it in a glass and then hold it up to the sun and there are some different mild reds like English red that are pretty popular also. "
Stamping Concrete
"Essentially stamping is a very time intensive technique. And what I mean by that is you have to plan what it is you are doing with the concrete down to the last minute. So you have a small window where you can allow the concrete to get hard enough to where you can sit on it and it is supporting your weight while you're putting the pattern on it."
On Slickness
"When you put the sealer on your are sealing all of those grooves and tiny holes and pores so depending on how much sealer is applied you can potentially eliminate some of the traction that the concrete inherently has. "
Scratching The Surface
"You want to take care of your new patio; you don't want to scratch it, just like you wouldn't like to scratch your blue ray disc. When it comes to patio furniture especially, wrought iron, you want to avoid dragging those from out underneath the table. So the responsibility and maintenance goes up when you have freshly stained concrete."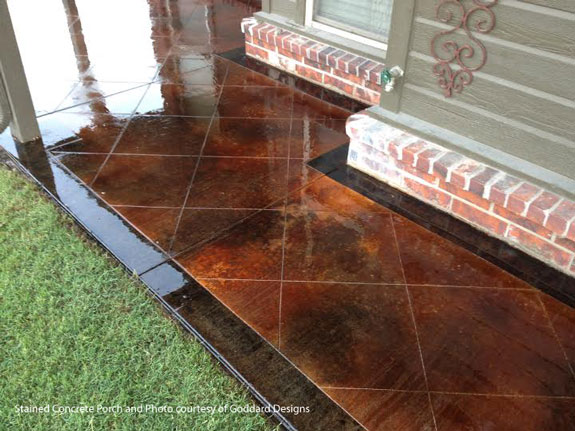 Beautifully stained front porch by Goddard Designs
Striking stained driveway, walkway, and front porch by Goddard Designs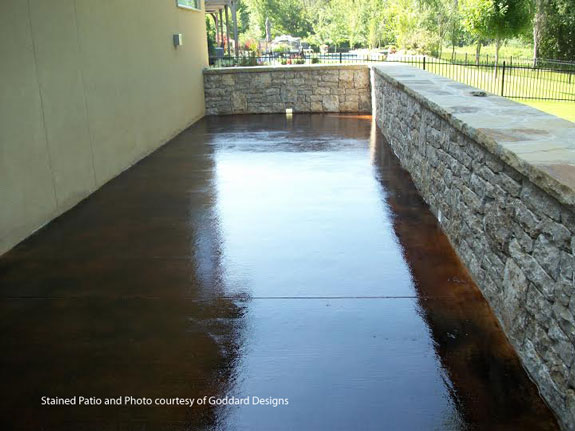 Expertly stained concrete patio by Goddard Designs
You can reach David by emailing to: goddard.designs.dc@gmail.com
To hear David's conversation with the two of us, listen to our Audio Program: 00:25:50
We hope you will listen as that will allow us to keep bringing you more programs from experts in the porch industry. Thank you!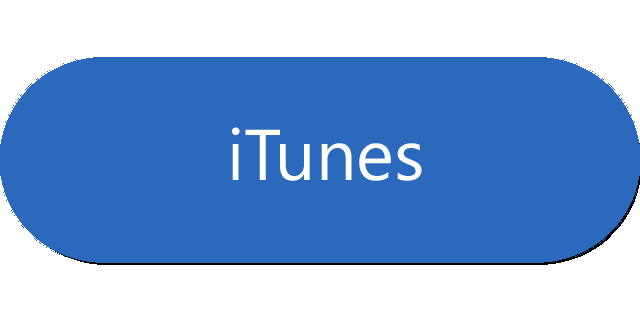 ---
More Audios
Be sure to use our
Porch Ideas Network Directory
to hear more of our audio programs with leading experts in their fields.