Program Notes: Backyard Makeover
To hear the full program, please listen here:
We really enjoyed our discussion with our friends, Jami and Brian, who often do projects together for their 1980's ranch. Jami is the author of
An Oregon Cottage
and regularly posts about easy DIY projects, wonderful whole foods recipes and joyful living. Jami and Brian talked about this backyard transformation with us.
You'll learn such things as:
How to reuse an old deck.



Discover inexpensive materials for constructing your backyard outdoor room



How you can use wasted space in your new backyard



Discover benefits of using gravel pads and walkways



How Jami and Brian tied everything together in a cohesive setting



How they prioritized the features they wanted
Excerpts of Our Interview with Jami and Brian
High on the List
:
"I knew I wanted the idea of an outdoor room and I definitely high on the list I wanted a herb garden right outside the kitchen."
Privacy and Ground Level Decks
:
"One of the reasons you may not want a ground level deck is if you have a privacy fence, like we have a six-foot privacy fence around our yard, and your deck is 15 or more inches off the ground you can now see everyone else's yards, so why have the deck..."
Knowing Your Requirements
:
"Another one of our goals was to make sure if we wanted to go out and get wood we wouldn't be going out through the mud because it is wet most of the time here so we had all these practical things we needed... "
The Right Gravel
:
"We learned the wrong way on some other projects. We were getting driveway gravel which starts at 3/4 inch but goes all the way down to real fine. It packs nicely but in pathways it is a weed bed. But in the back we got 3/4 to 1/2 inch crushed and there's no dirt in it (actually call "no fine")."
---
Backyard Makeover in Photos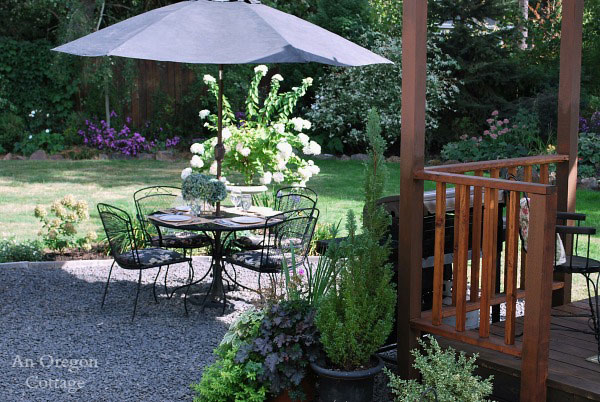 Gravel patio area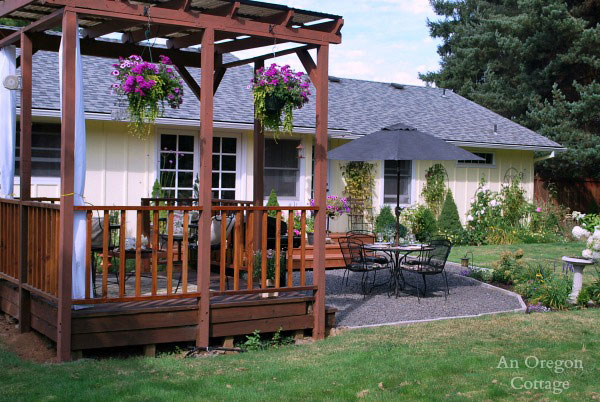 Finished backyard outdoor room with gazebo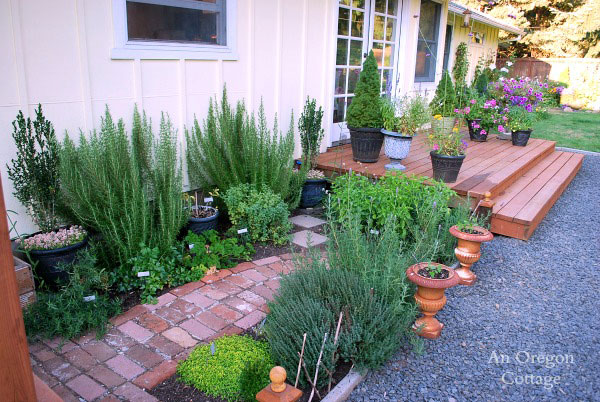 Beautiful herb garden and walkway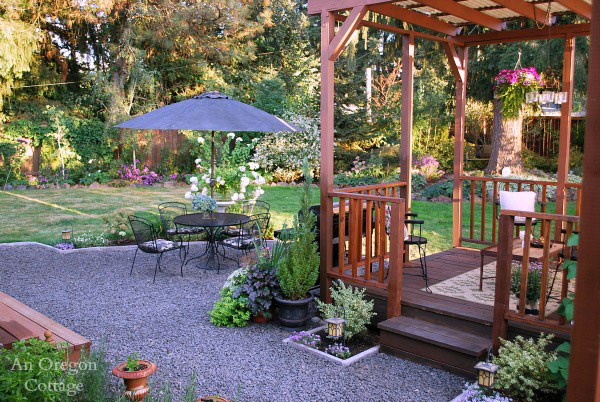 Jami and Brian's backyard makeover is wonderfully done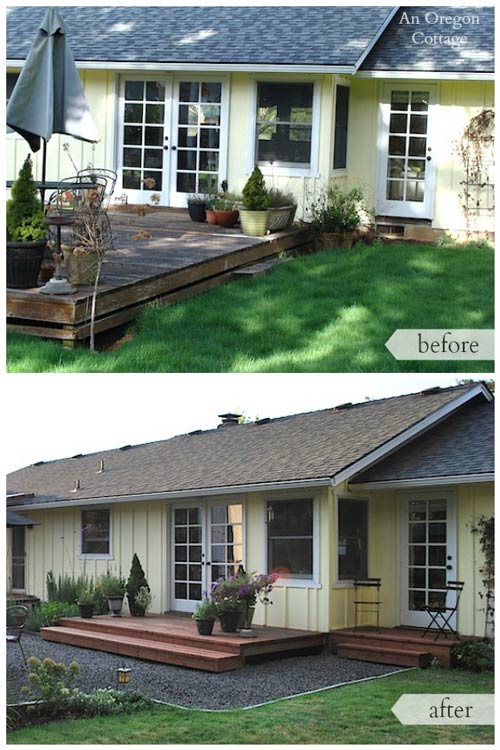 Before and after - awesome transformation
---
Remodeling Their Ranch Style Home
Want to see another project at Jami and Brian's home? They turned their garage into living space and extended their porch. All on their
cottage style ranch style house
.
Listen to Our Audio Program: 00:24:14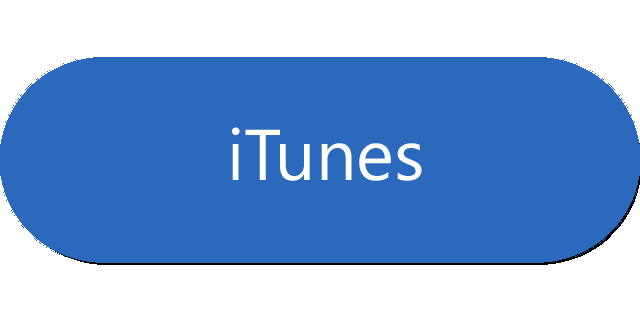 More Audios
Be sure to use our
Porch Ideas Network Directory
to hear more of our audio programs with leading experts in their fields.
Visit These Popular Pages
Creative Landscaping Ideas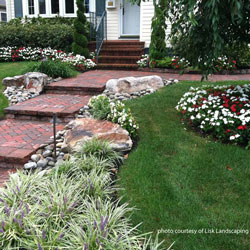 Discover unique ways to
landscape
with award winning Troy Marden.
Porch Enclosure Windows
Listen to our podcast and discover your
porch window options.
Screen Porch Kit Ideas
Perfect for your backyard
outdoor room
!
Porch

›
Our Porch Ideas Network

›
Podcast 30 Jami and Brian's Backyard Makeover