Program Notes: House Plans Online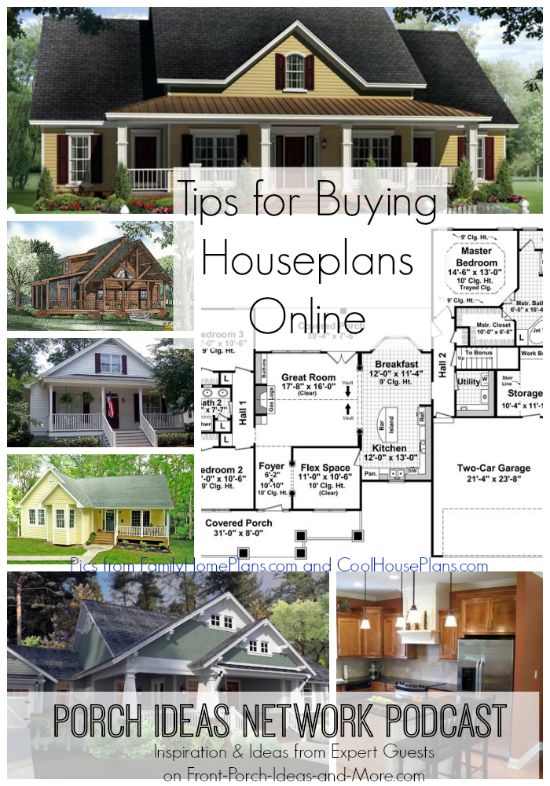 To hear the full program, please listen here:
We were pleased to have Jarret visit us on our porch and talk about the advantages of ordering house plans online. His insight addresses any concerns one might have purchasing home building plans from on online company and acquaints us with what products you actually receive.
They meet national IRC code (International Residential Code)



The plans may not include absolutely "everything" needed because it depends on all the way down to the county where you live where there are special requirements



Typical customers of online home plans are usually people building their 2nd or 3rd home. Most are families.



Average home size that people are ordering is between 1800 and 2200 square ft home



The hot designs these days are craftsman style homes (not to be confused with bungalows), dark wood, earthy tones, Tuscan flavor (stonework)
Samples of Online House Plans with Porches
The Ever Popular Arts and Crafts Style Home Building Plans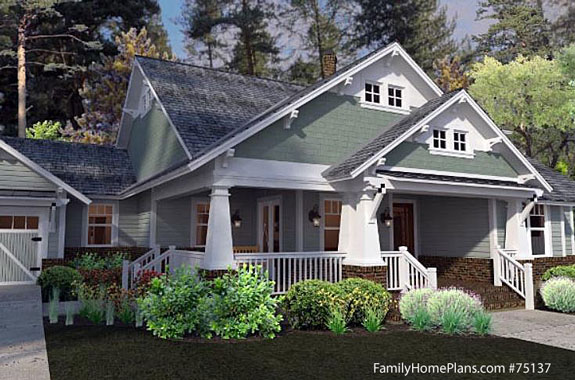 Arts And Crafts Bungalow FamilyHomePlans.com #75137
Country Style House Building Plans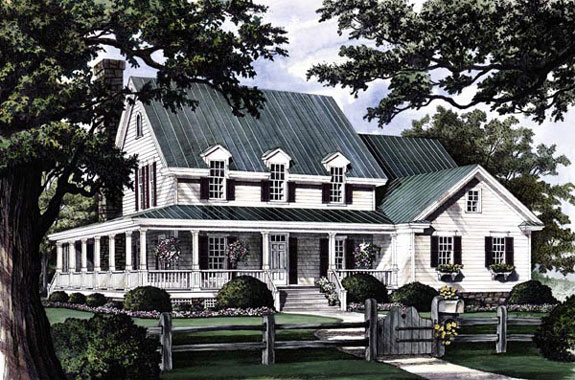 Country Farmhouse FamilyHomePlans.com Plan 86162
Ranch Style House Building Plans

Ranch Home FamilyHomePlans.com #59940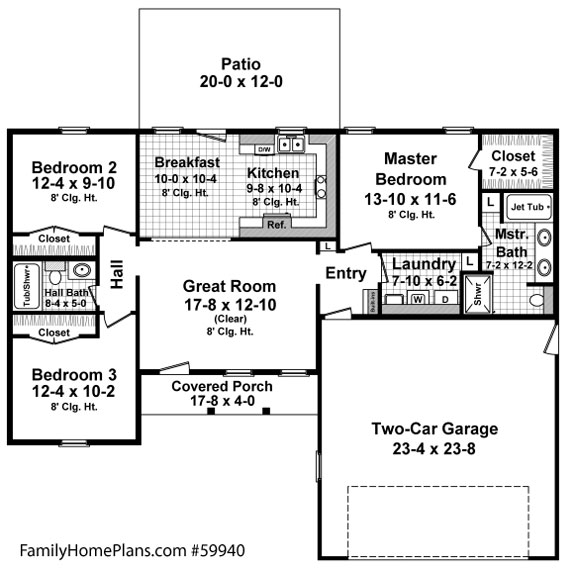 Ranch Home Floor Plan - FamilyHomePlans.com #59940
Program Excerpts
The craftsman homes have porches on the back with outdoor kitchens, pools, outdoor living spaces on the back of the house. A lot of these houses are not built in traditional neighborhoods where you would see front porches.
Also popular are ranch homes and country style homes.
The McMansion homes are not so much in vogue anymore but larger more luxurious plans are having a bit of a comeback as the economy gets better
Popular features people are wanting: open concept floor plan, computer niches, computer rooms, drop zones for keys, bigger laundry areas, nice bathrooms, outdoor living spaces, extra bedroom for an office, formal dining rooms, flex spaces (bonus rooms, media rooms, play rooms)
A stock plan can be modified. Family Home Plans offer modification services and customers can get free estimates.
Sometimes a stock floor plan can be red-lined (like adding a window or making a door wider) that the builder can do themselves
More major modifications like moving a wall or adding a bedroom can be done by their modification department. There is a cost for this depending upon the modification.
Jarret says they have been seeing an uptick in modification requests from customers whereas 10 years ago people would build the plan "as is"
Jarret's advice to customers before choosing a plan:
Potential customers should know their budget before ordering a plan online.
They offer a service for $14.95 where a customer can pick out a house plan and the estimate will give them a cost breakdown based upon their zip code.
Customers should find out what the going square foot cost is for your area to build a home.
That will give you a good range to go by.
So, for example, if it is $100 per square foot, a 2,000 square foot house would cost approximately $200,000 to build give or take based upon upgrades and such.
Pricing:
$600 - $900 for a five to six copy of a house plan



Modifications could run from $300 and up



To contrast, if you go to a local designer it would cost $1.50 to $2.00 per square foot for under-roof space (rates in South Carolina) so a 2,000 sf house would cost around $4000



To go to a local architect would cost even more



To buy a plan online with modifications you could get it for around half the cost of a local designer or you could save thousands from hiring an architect
A contractor can be a good resource to answer local questions. Good to get one involved early in the process, although not mandatory. Contractors usually have a connection to a local engineer who can help you get your stock plans stamped through your local building department. Nothing beats local advice.
In addition to home plans, you can also get project plans online most of which you would receive a PDF upon purchasing the plan from the website. No waiting. Popular are garden sheds, play house plans and trellises.
---
If you make a purchase through one of our affiliate links, we may earn a commission, but the cost is the same to you. Here is our
full disclosure
about affiliate marketing.
Listen to Our Audio Program: 00:27:02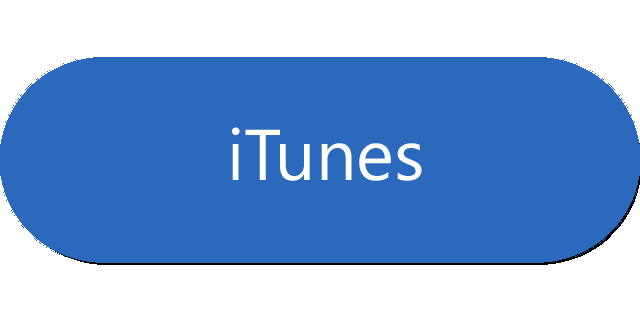 More Audios
Be sure to use our
Porch Ideas Network Directory
to hear more of our audio programs with leading experts in their fields.