Podcast 38: Better Than a Screened Porch
With Caison Craven, Operations Manager, DIY Eze Breeze
Listen to Our Audio Program: 00:19:48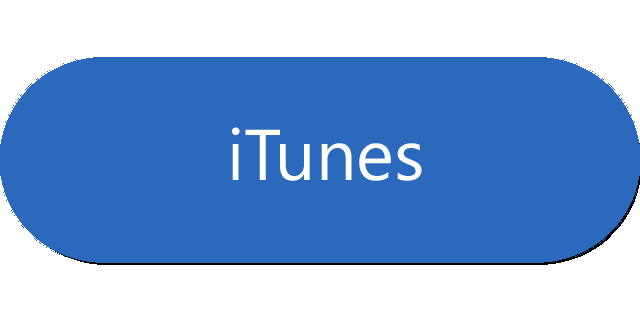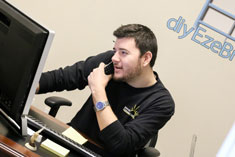 Our interview with Caison Craven, Operations Manager with
DIY Eze Breeze
, was insightful regarding how you can turn a porch or covered deck into a three season room and save money doing it!
With little effort, almost anyone can transform their existing outdoor structure into a fabulous outdoor room while simultaneously keeping out dust, pollen, and wind.
Or, easily open the windows to expose screen panels for enjoying the summer breezes and sounds of the seasons.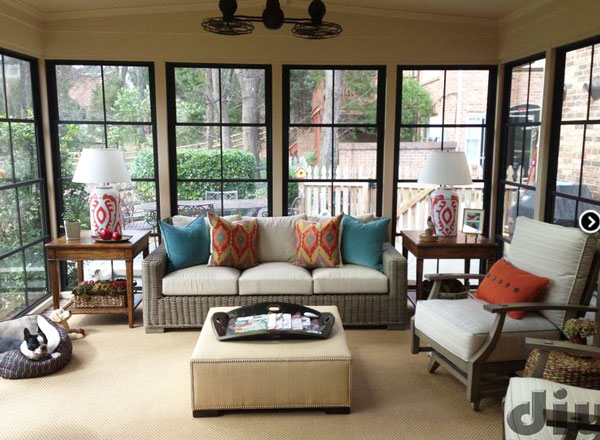 DIY Eze Breeze Porch Windows
If you would like to be a guest on our podcast, please write to us and let us know your area of expertise. Thank you!
Program Notes: Awesome Three Season Screen Porch Window Enclosure System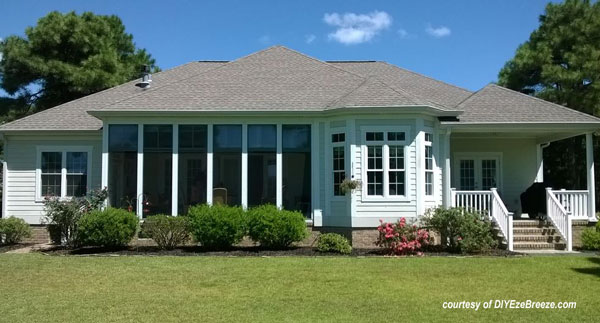 DIY Eze Breeze Vinyl Panels enable you to enjoy the
outdoors in comfort
To hear the full program, please listen here:
Highlights from our discussion with Caison
These vinyl screened porch windows turn your open porch or screened porch into a three season porch - so more porch time - butter than even a screened porch.



These vinyl screened porch windows are more affordable than glass windows which equates to an affordable three season porch.



Because these windows are four panels, they can open up 75% compared to 50% for casement windows. So much more fresh air and wonderful breezes than ordinary windows.



The vinyl windows can be tinted (at no extra cost) so you can block out the strong rays of the sun to enjoy your porch that much more. And they don't break like glass.



Since you won't have to store storm windows (and take them down in the spring), storage problems are alleviated.



If wind, dust, pollen or rain keep you from your porch, these windows take care of that problem. So you can enjoy your porch even when the weather isn't the best.



So easy to install, you can do it yourself or hire a local handy person
Excerpts with Caison Craven
Ease of Installation:
"Because of the ease of installation for this type of window, you don't necessarily need to hire a contractor. If you are relatively comfortable with a hammer and a drill, you can just as easily put these windows in yourself."
Usability:
"This product allows you to extend the use of your porch, be out there more often, and be more comfortable even when the weather is not."
Functionality:
"The most popular option is the vertical four track window. It consists of four panels that raise up and down on tracks. You can raise and lower as you wish, raise them all, or do so individually depending on your needs."
Vinyl Panels:
"You can put a tint on the vinyl to eliminate glare at no extra cost. There are four levels of intensity for that tint."
---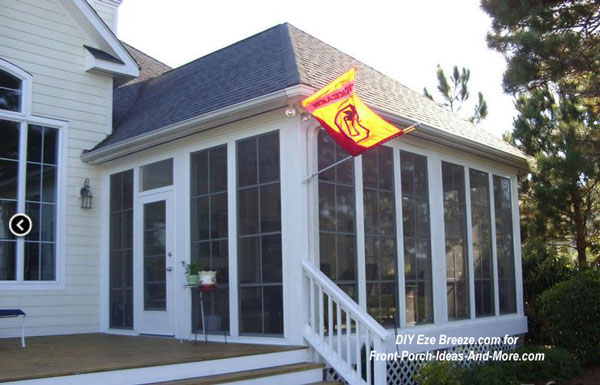 Eze-Breeze Panels Add Appeal to Any Porch
Full Views with these Amazing Porch Windows
---
Contact DIY Eze Breeze
DIY Eze Breeze prides itself on their customer service and we encourage you to contact them for more information about their products. We are proud to have them as on of our fine sponsors.
Visit the DIY Eze Breeze website
or call Caison (toll free) 855-777-9987
---
To hear all the details, listen to our Audio Program: 00:19:48
We hope you will listen as that will allow us to keep bringing you more programs from experts in the porch industry. Thank you!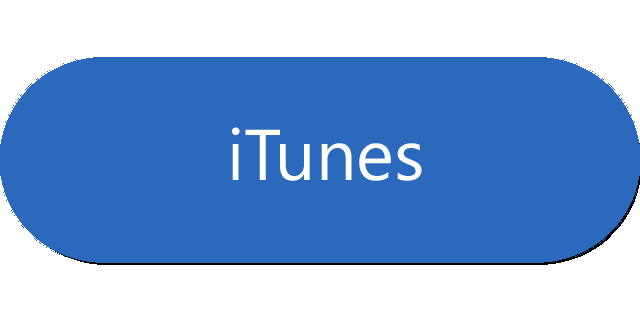 More Audios
Be sure to use our
Porch Ideas Network Directory
to hear more of our audio programs with leading experts in their fields.