Program Notes: Mobile Home Improvement Ideas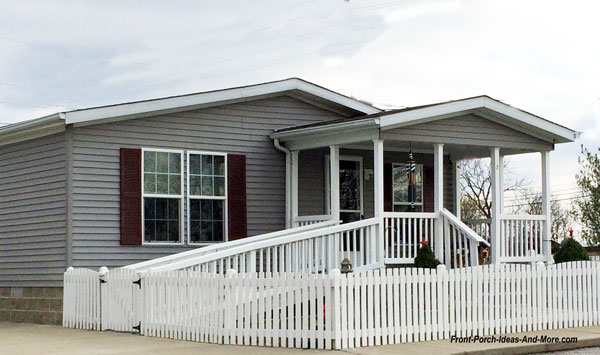 Charming Front Porch and Picket Fence
To hear the full program, please listen here:
Highlights from Our Discussion with Tim Peele
Tim shares a multitude of ways to enhance your home with the following mobile home improvement ideas.
How porch skirting not only keeps out critters but also boosts the curb appeal of your mobile home



How patio covers can be used to create a porch for your mobile or manufactured home



Roofing options for your porch and what you need to know before you make your order - especially if you want a ceiling fan



Increasing your mobile or manufactured home's living space with a three-season porch or a year-around sunroom



The nice story of a 70-year-old couple replacing their own patio roof



The different types of shutters available to enhance the exterior of your mobile home - so many colors, styles and configurations for instant curb appeal



The biggest sellers Tim sees that mobile homeowners are getting to upgrade their bathrooms



The #1 upgrade mobile homeowners desire for their kitchen



The difference in sizes of sinks and tubs from a conventional home to a mobile home



Tips on where to find parts for mobile homes - and some may be as close as your home improvement store
Excerpts with Tim Peele
Porch Roof Options:
"The Duralok is an insulated panel that comes in either a 3" or 4" thick, the 3" being the most popular as it is less expensive and may not need the added insulation, the panels themselves come in 4x8' sheets and then they just have to be interlocked together to make one seamless roof."
Screen Room Options:
"If someone just wanted to go with a screen room, we have a permanent screen room option where you buy the kit and roof and the wall panels come with the screen already attached making it a pretty quick setup. We also have a portable screen option for those with RVs or those who need to remove it for winter."
Shutter Options:
"We have a pretty big selection of shutters and are customized. We have board and batten, a shaker style, louvered and raised panel, some of which you can mix and match."
Interior Improvement Ideas:
"The bath products like showers and tubs are if not one but perhaps the biggest sellers we have. You can't just go down to Lowes or Home Depot and just buy a tub for a mobile home. Most mobile home tubs are 54 inches which are a little smaller than traditional residential homes."
---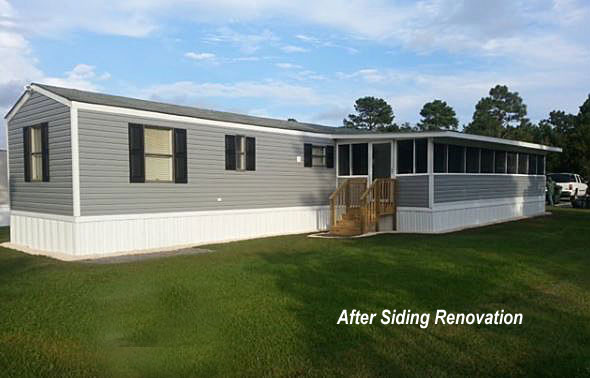 New Vinyl Siding and Spacious Screen Porch Addition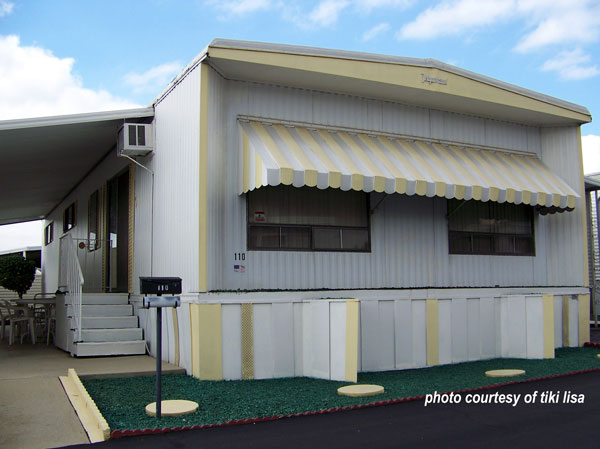 Attractive and Energy Saving Awnings
---
Contact the Mobile Home Parts Store
We appreciate Tim sharing his knowledge and enthusiasm with us!
We encourage you to contact the good folks at The Mobile Home Parts Store. You will be pleasantly surprised at all of the exterior and interior products available to enhance the beauty and comfort of your mobile home or RV.
Visit the Mobile Home Parts Store
or call them at (toll free)
888-277-7220
.
We are proud to be an affiliate of The Mobile Home Parts Store. Please see our
affiliate disclosure
.
---
To hear all the details, listen to our Audio Program: 00:23:38
We hope you will listen as that will allow us to keep bringing you more programs from experts in the porch industry. Thank you!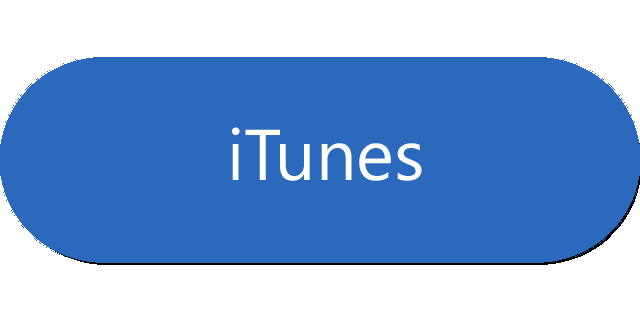 More Audios
Be sure to use our
Porch Ideas Network Directory
to hear more of our audio programs with leading experts in their fields.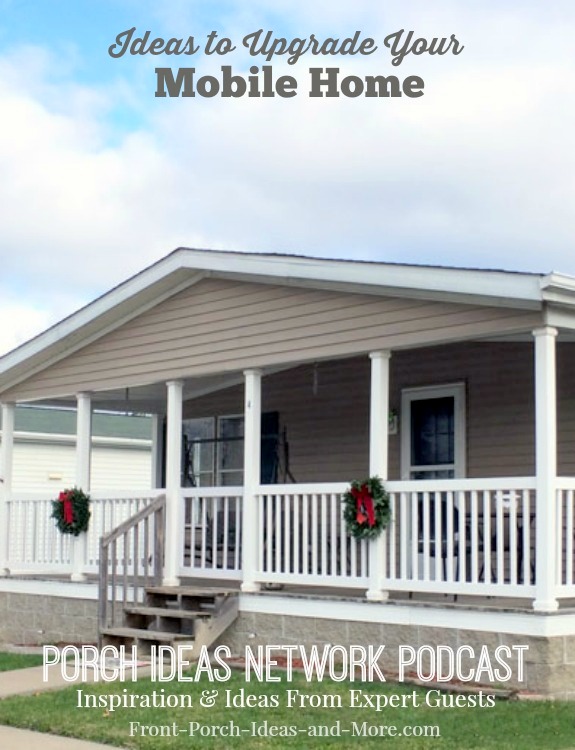 So Many Ways to Add Value and Curb Appeal to Your Mobile Home