Fantastic Porch Ideas from the Road


The porch ideas Dave and I share here should do the trick.

With cameras in hand, Dave and I have been taking to the road to bring you some wonderful front porch pictures and ideas.



We hope to get to your neighborhood one of these days to show off porch and home ideas from your locality.



Take your time and browse our front porch pictures to get ideas from the wonderful places we've traveled. You'll find plenty of...
Porch decorating ideas
Ideas for various front porch designs
Porch columns and porch railings ideas
Neat examples of porch ceilings, porch flooring and porch steps
Inspiration for your porch furniture and accents
Also lots of landscaping ideas, planters, hanging baskets
Porch Ideas from Our Road Trips
---
On the road with Front-Porch-Ideas-and-More.com



your town have wonderful porches? Then please share that with us. We may visit your town on our next porch tour.

If you'd like to know how we travel around the country to charming places and get paid to look at beautiful porches, we're happy to share.





Porch

/

Front Porch Designs

/ Porch Ideas






The Amazon ads are our affiliate links. Thank you.












Our Sponsors
Porch Store
Custom Porch Products
Vintage Woodworks
For Your Porch Parts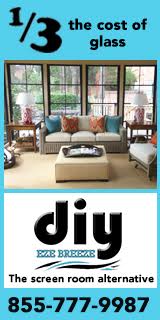 DIY Eze Breeze
Screen Porch Windows
PCA Products
Complement Any Home!
End sponsor section
---