About Raised Bed Gardening
Gardening for a Sunny Porch
Ever consider raised bed gardening for your porch? One of our kind readers shared this information with Mary and I about a way that you can have a vegetable or flower garden on your porch.

When space is limited or you just need a small number of herbs or vegetables, your porch may be the perfect place. It is a convenient space and with the right plants, can be appealing as well.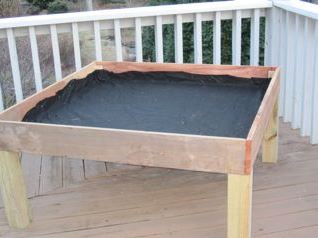 Might this raised bed work on a sunny porch?
By Julia of Franklin TN
Raised bed gardening right on your porch might just be your answer to fresh produce and flowers for your table. Using Mel Bartholemew's latest book All New Square Foot Gardening, my husband and I have discovered a way to use our back porch as a real gardening spot... safe from those pesky deer I might add!

In the picture above, we have just built the frame. Once we get the soil work done and the grid put on top (which makes it square foot gardening), we'll be ready to plant come early spring.

How did we discover this? Glad you asked...my husband and I have been gardening for over 30 years here in the Mid-South. As a professional landscape contractor, my husband enjoys working in the garden.

Gardening is not only his job, but his passion as well. He has installed shade gardens, wildflower gardens, perennial gardens, annual beds for cutting flowers for my floral design business, and even a potager herb garden.

We have always dabbled with growing vegetables, and this past summer was no exception. With great enthusiasm, we planted a whole row of broccoli and cabbage. Later, as the cabbage moth descended onto our cabbage, and we had too much broccoli, our enthusiasm waned.

Out of curiosity I bought Mel's book. I couldn't really imagine that you can grow 80% of your produce with only 20% of the space. What I discovered was fascinating. It is sustainable gardening at its best. Totally natural with no weeding or fertilizing.

A couple of reasons you can get so much bang-for-your-buck is that the soil is workable sooner, and once one crop is through, you just pop in another one. You also use companion planting which enables you to have fresh flowers for your table too! Pretty cool, huh?

One thing to realize is that you'll need to learn how to compost with this method (but you should be doing that anyway, right?). Everything is spelled-out in Mel's book with lots of step-by-step instructions and pictures.

If you are interested in learning more, see Mel's site at squarefootgardening.com to see how this method is being used not only on porches and in backyards, but all over the world.

Happy Gardening and my best to all the porch lovers out there! Mel's idea is well suited to gardening for beginners or experienced gardeners who want more for less!



---
Hanging Baskets Anyone?
We bet if you liked raised bed gardening, you'll also enjoy our feature on beautiful hanging baskets, too. See link below.















Helpful Links
Popular Pages
---
Our Sponsors
Porch Store
Custom Porch Products
Vintage Woodworks
For Your Porch Parts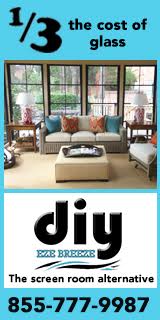 DIY Eze Breeze
Screen Porch Windows
PCA Products
Complement Any Home!
End sponsor section
---
---
Copyright© 2009-2016 Front-Porch-Ideas-and-More.com.
All rights reserved.
Content and photos may not be reproduced
in any way without our written permission.

Our Sponsors
Vintage Woodworks
For Your Porch Parts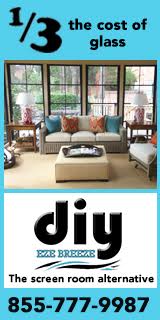 DIY Eze Breeze
Screen Porch Windows
Porch Store
Custom Porch Products
PCA Products
Complement Any Home!
End sponsor section
---
---