Screen Door Guards
For Your Porch Screen Door
Who hasn't pushed on a porch screen door's screen at some point? We know our kids and grandkids have pushed on our doors more than a time or two!

Screen door guards come in a variety of options to solve your specific screen door issue, whether it be inattentive adults, children, or your favorite pet.



Screen door guards help protect your screen, keep it looking great, and can save you the expense of re-screening your porch screen door.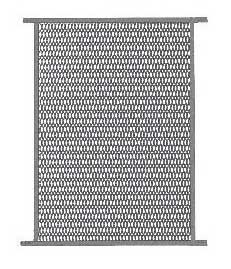 It's just natural for kids to push on the screen due to their size and pets can wreak havoc on your screen door. The solution is a door guard. Depending on your specific issue, there are several types to consider. The most common perhaps are door grills.




These are made for both sliding screen doors and swinging screen doors. They are usually made from heavy duty steel or aluminum for longer life. They attach to the door frame, allow air flow, and usually do not detract from the view.

Based on reviews, make sure you purchase one that is well constructed and durable to last a long time. Some issues have been that over time, the grill work bends and has to be replaced. Spending a little extra for added strength may be to your overall benefit. Although we cannot attest to quality, etc., we did locate heavy duty grills and screening at Quality Screen Co. LLC.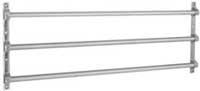 Push bars
may be a good alternative to grills. Because screen door frames are normally narrow in size it is difficult not to push on the screen. A push bar alleviates that problem. I don't recommend these as the solution to homes with small children; they aren't tall enough for the push bars to be effective.

They attach to the frame and come in a variety of styles and sizes. Some have a single bar while others may have three or four.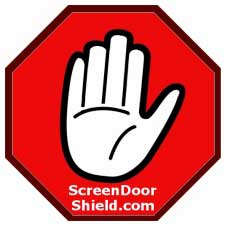 Screen door shields are yet another option. These are simply magnetic signs that you place on each side of the screen to warn people that the door is closed.

I haven't walked into a screen door but have done so on a glass wall. Several stitches later I wished someone had indicated that there was a glass wall in front of me.

For more information on these devices, you might want to check out ScreenDoorShield.com.






Screens for Pets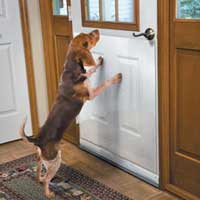 Pet owners, please do not despair. Are you looking for pet guards for screen doors? An option may be a custom pet resistant screen.




Replacement screening for pets or or larger quantity like this will keep your dog or cat from tearing the screen and is usually sold by the linear foot.

Something else to consider for pets is a plastic door guard. Almost invisible, they attach with tape and come large enough to accommodate any size door.

These are normally inexpensive and can be found online
or at your favorite pet supply store.



Screen door guards and pet guards for screen doors are usually a good investment. We've all seen those sad looking screen doors with the sagging screens, torn edges, and a downright well used look. Take the worry out of your screen door and consider getting a guard to suit your specific needs.

Here are some Amazon screen door related products we found that you might like:



Pet door for a screen door



Here is a door scratch protector we thought you'd find useful, too.









Porch Home

/

Screen Porch Design Ideas

/

Exterior Screen Door

/ Screen Door Guards






The Amazon ads are our affiliate links. Thank you.




Popular Pages
---
Our Sponsors
Porch Store
Custom Porch Products
Vintage Woodworks
For Your Porch Parts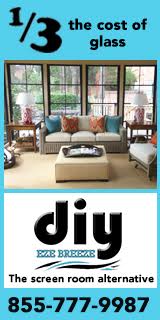 DIY Eze Breeze
Screen Porch Windows
PCA Products
Complement Any Home!
End sponsor section
---
---
Copyright© 2009-2017
Front-Porch-Ideas-and-More.com.
All rights reserved.
Content and photos may not be reproduced
in any way without our written permission.