Screened Porch Designs
For A Prow Front Home
Louise from Canada writes:

Really need some enclosed porch design options for a prow front home. We love outdoor living and being in northern Canada, but the bugs at night really put a damper on our evening festivities.



Would appreciate any help you can offer.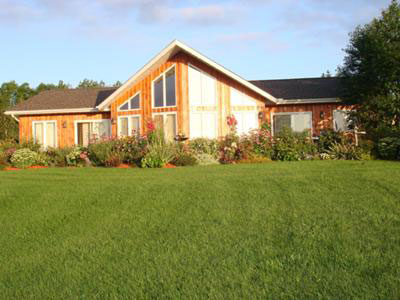 Living in Ontario, you probably have local building codes that dictate the slope of your roof due to the amounts of snow you receive. If not, you still want to ensure (1) your roof design can carry the snow and (2) the design inhibits ice dams, etc.

You could easily extend the roof on either side of the prowl to create either a flat roof or low sloping shed roof. One on each side, if preferred, would provide you with a roof for a screened porch and the other for an open porch.

The roof over the open porch could also be a pergola-style roof as shown below.








I cannot tell from the photo how much space you have to work with but it appears a screened porch would fit on either side without extending past the point of the prowl.

Based on the design of your home (love all the windows) you might want to enlist the assistance of someone who can give you 3-D renderings so you'll know exactly how a screened porch will look before you build. That way, you can choose between various options to select that one that is most aesthetically pleasing.

Mary and I believe it may be well worth the small investment knowing you'll have the right design for your beautiful home.

Here's a link to a page for examples and contact info if interested. We do not receive commissions for referrals and only offer this as added value for our site visitors.















Helpful Links
Popular Pages
---
Our Sponsors
Vintage Woodworks
For Your Porch Parts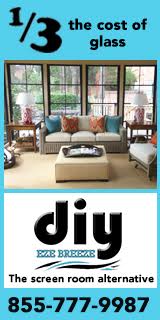 DIY Eze Breeze
Screen Porch Windows
Porch Store
Custom Porch Products
PCA Products
Complement Any Home!
End sponsor section
---
---
Copyright© 2009-2016 Front-Porch-Ideas-and-More.com.
All rights reserved.
Content and photos may not be reproduced
in any way without our written permission.