Small Arched Porch Roof
Question Asked by Tom of Phoenixville, PA
Tom would like to up the curb appeal on his home by adding a small arched porch roof over his front entryway.

He is not a carpenter so he would likely need help from an architect and / or experienced contractor.

Covering the front entryway not only warms up the front of your home but also provides shade and shelter when coming home with packages or having visitors stop by. A porch roof on his small porch would be a nice improvement to his home.



Tom's Question About His Small Porch
Photo courtesy of Tom of Phoenixville, PA

Tom would like to add an arched roof to his front porch




Tom's Question: My small uncovered front porch is only about 8 feet wide and 5 feet deep. I would like to cover it with an arched roof supported by two round columns on the front corners, and the main house roof in the rear.

There is a house wall that juts out on the left side of the porch, but nothing on the right side.

The first problem I see is how to construct the curved roof header. I saw a show on television once where they cut out a number of identical odd-shaped pieces of plywood and then glued and bolted them together to form a thick "piece" of wood in the shape they wanted and the strength they needed.

I think the technique is called glulam. I wondered if that might work for me. Could the plywood layers be vertical, or would they have to be horizontal? Or does it make any difference? I'm no carpenter, so I'd have to have this built by someone to order. How thick?

The total curvature of the roof would be about one quarter of a circle. I thought that thin plywood could be bent over the rounded roof framing, but don't know how to attach it.

A second problem is that there needs to be a not-too-ugly way to channel away the rain that would flow down on the left side of the porch roof. There is a nearby downspout that I thought I might use. Or, what about channeling it behind the front facing to the other gutter on the right side?

I think I'd like a porch light on the ceiling. Bead board on porch ceiling.

Have you ever seen anything like this project? Do I need an architect of some kind to do a design and blueprint?



Our Advice Includes Hiring a Reputable Contractor
Answer: Tom, thanks so much for visiting our site.

I think what you are planning to do will look great. Yes, I've seen variations of what you have described.

Because of the existing architecture on your home and the fact you want this to look as an integral part of it rather than just an add on, I highly recommend you invest in an architect to give you as a minimum, a three-D drawing of it.

Once you have that, a reputable contractor can build it for you.

This can have a positive impact on the overall value of your home; you want to get it right.

Unless you are fairly skilled and know building codes, etc., I'd hire a local contractor who builds homes. Home builders should know exactly how to build the arch, roof, columns, and channel water.

You can get a contractor estimate for your local area.

Your porch addition will definitely add value to your home and you'll enjoy it too!

You may also find a local contractor who specializes in porches and/or can also do the drawings for you.

Hope this helps and send us some before and after photos and we'll feature your project on our site.

From your photo you have a perfect spot on which to extend your porch for added space. Check out this for ideas on how to do it!



Small Porch Pictures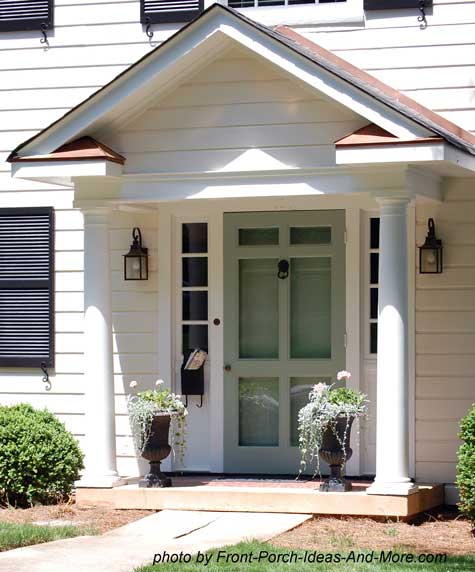 Check out our small porch gallery to get ideas for your own porch. We believe small porches can be just as curb appealing as a more spacious porch.





Porch

/

About Small Porches

/ Small Arched Porch Roof









Helpful Links
Popular Pages
---
Our Sponsors
Vintage Woodworks
For Your Porch Parts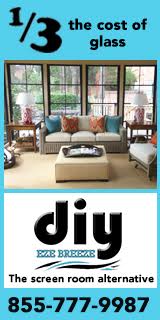 DIY Eze Breeze
Screen Porch Windows
Porch Store
Custom Porch Products
PCA Products
Complement Any Home!
End sponsor section
---
---
Copyright© 2009-2016 Front-Porch-Ideas-and-More.com.
All rights reserved.
Content and photos may not be reproduced
in any way without our written permission.