Victorian Style Houses
Beautiful Ornate Porches
I have always been intrigued with Victorian style houses. I know my eyes tend to linger upon Victorian homes when I see them.

My Mom once told me that she would have loved to have a Victorian style home.



Victorian houses are usually quite beautiful on the outside - from the large Victorian porches to the decorative gables.

Victorian house architecture is charming. Don't you love the colors of the homes? Rich, deep beautiful colors you don't see in most neighborhoods today.

Makes me wish I could see the inside of the home, too. I wonder if they have beautiful crazy quilts adorning their beautiful Victorian furniture.



Look at This Beauty
Beautiful Victorian porch in Cape May, NJ

Be sure to see our Cape May NJ Victorian porches

photo gallery




Victorian style houses are patterned on the 19th and 20th century Victorian periods in history. From charming cottages to towering mansions, Victorian style architectures is romantic, flamboyant, and come in many sizes and shapes.

They will have large multiple porches with intricate detailing.




Enjoy visiting Joffre's site all about

house design

and house structures. He has a section on Victorian style homes including Gothic Revival, Carpenter Gothic, Steamboat Gothic, Victorian Stick, Queen Anne, Italianate, Second Empire, the history of Victorian houses, too.



Don't you love Victorian house pictures like the ones here? Most people do not realize that Victorian houses were built not only for their ornate beauty but also for health reasons.

In the late 19th-century, architects built these structures with lots of windows and many porches on different levels. They recognized that stagnant indoor air posed health problems.



Famous Seven Sisters Victorian Homes in San Francisco, California



Dee's Victorian porch
remodel project
transforms an old Victorian porch into one with superb curb appeal - don't miss it!
Victorian Porch Features
Generous use of decorative wood trim, friezes, and window trim
Ornamental balusters and brackets
Symmetrical and colorful plantings in containers or window boxes on the porch
Elaborate details (moldings) on porch between posts or columns and around door frame
Wrought iron furniture
Victorian Style House and Porch Pictures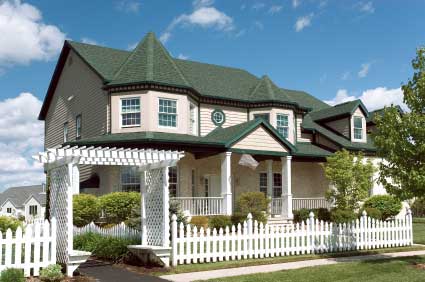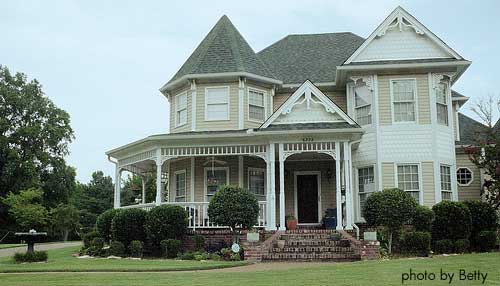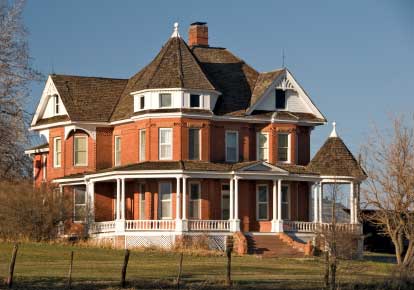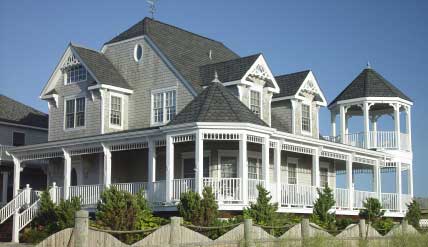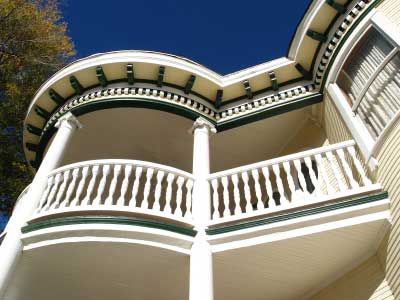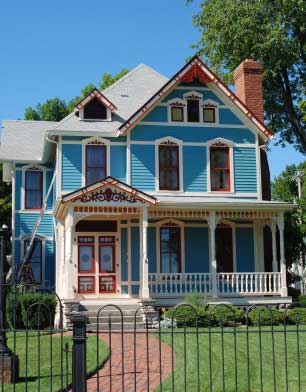 Victorian Home and Porch Plans


Here are some home and porch plans that you can acquire from Family Home Plans to build your home or to use for adding a great porch!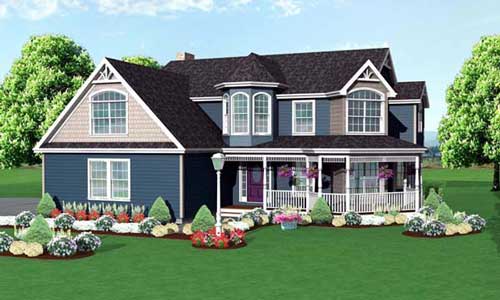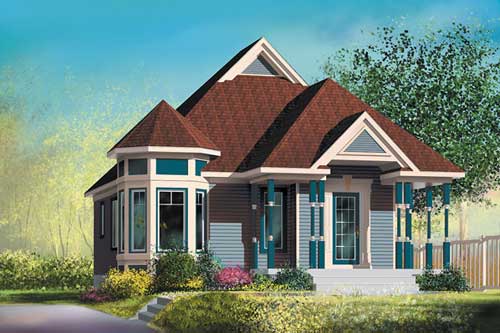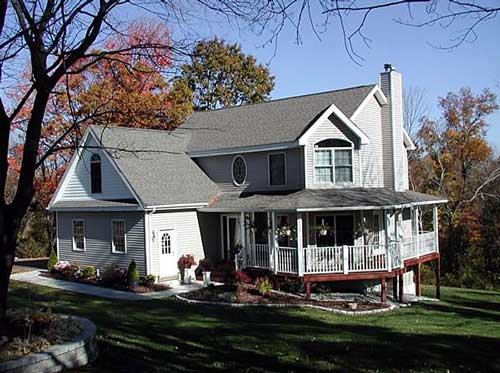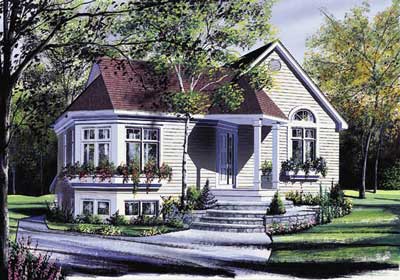 For these and other great home and porch plans visit Family Home Plans. They have an amazing library of plans to suit your every need! If you purchase a home plan through our link, we may receive a commission.










Photo courtesy of Sally Lindsay



You'll notice most Victorian homes use rich, lavish paint colors that are ornamental and intricately applied.

They also feature intricate gable and hip roof lines, have large bay windows, and hexagonal or octagonal shapes that appear as towers. Other types of Victorian homes have similar features but their own unique designs:
Gothic revival homes have a pointed arch, steeply pitched gable roofs, and irregular floor plans.
Italianate styles have large brackets under wide overhanging eaves and a shallow pitched roof. Italianate styles have defined asymmetrically arranged segments.
Queen Anne styles are associated with complex, irregularly shaped steep roofs and mixed surfaces of shingles, stone, brick, and wood.
The Victorian style home is a primary reason almost every suburban home soon had a front porch.

This was due mainly to the mass-production of wooden posts, rails, balusters, moldings, and trim details, which were advertised and shipped by railroad throughout the country.




Helpful Links
Popular Pages
---
Our Sponsors
Porch Store
Custom Porch Products
Vintage Woodworks
For Your Porch Parts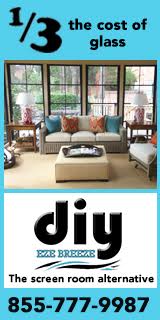 DIY Eze Breeze
Screen Porch Windows
PCA Products
Complement Any Home!
End sponsor section
---
---
Copyright© 2009-2016 Front-Porch-Ideas-and-More.com.
All rights reserved.
Content and photos may not be reproduced
in any way without our written permission.