December, a Month of Much
Hello, porch friend,
December is here and what a busy month it is. A month of many holiday preparations, baking, family gatherings, decorating our homes and porches and sometimes too much, good food.
In the words of Maya Angelou, let's remember her refreshing reflection: "This is a wonderful day. I have never seen this one before."
Makes us stop and pause. Perhaps we should simply enjoy THIS day we have at hand and not be too much caught up in all the busy, hectic feelings of the season.
Today is a present, a gift to be enjoyed and appreciated.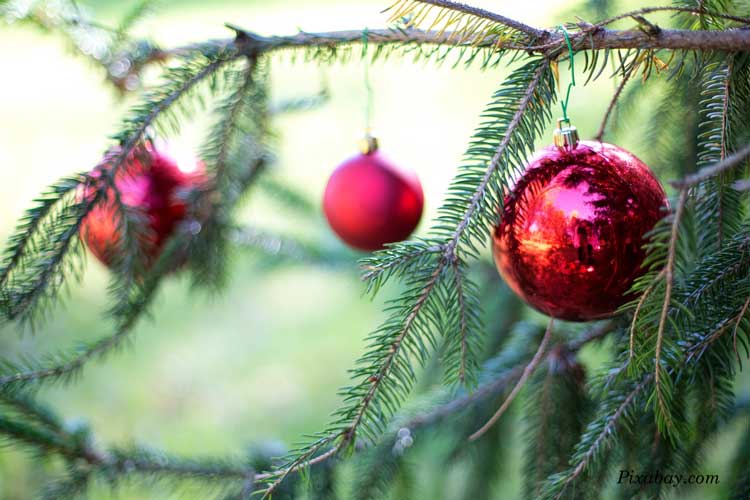 Ah! Just focus on the simple, beautiful things.

The miracle of His birth.

The love of our family and friends. The blessings we often take for granted. The refreshing brisk air on a winter's day. The fragrance of oranges and cinnamon sticks simmering on the stove.

And please insert your own simple, beautiful things to focus upon. We each have our own.



If you are like us, it's amazing to realize that this month has already arrived and this year of 2022 will bid farewell soon.

So much gets packed into December, do you agree?

Sometimes it feels like too much. Let's just relax and enjoy this day, the beauty we see, the health we have, the people we love, this moment in time.



Christmas Through the Years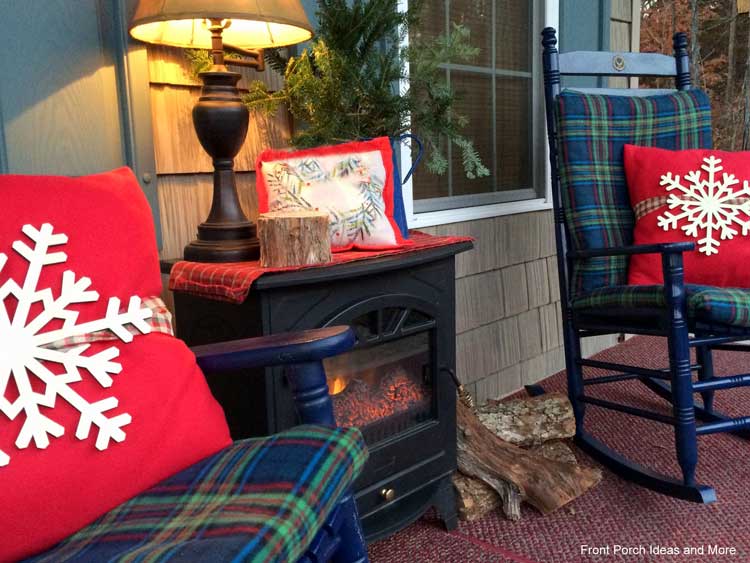 Our porch has had many cozy looks throughout the years and here is one we love!

The bright red pillow are simply soft red flannel wrapped around our pillows and embellished with a wooden snowflake from the dollar store, secured with a ribbon tie.

Our rocker cushions are a soft plaid flannel wrapped around our cushions and pinned to the back.

Make things easy on yourself. We surely do!



A welcoming front door is always pleasant for family and guests. Here we gathered some bare branches and placed them in a metal bucket next to our front door.

Then we added some twinkly white lights, pine cones and greenery from our tree.

The beautiful greenery on our front door is simply leftover Christmas tree trimmings tied together with ribbon. Easy and beautiful.



Our pillow toppers are simple DIY painted wreaths and we carried the them to our wall art. Double boxwood wreaths mounted onto a white frame with pretty red trim on the edges.

Our fireplace has found a permanent home (we think) on our Christmas porches. And notice how we also added greenery to our rocking chairs.

You can get free greenery at most Christmas tree stands or home department stores where they sell trees. Just gather up a bunch and tie with a pretty ribbon. It's that easy.





We created brown paper packages tied up with string! Oh do you see the osage oranges? They add such a beautiful bright green to the decor. We find them on our walks!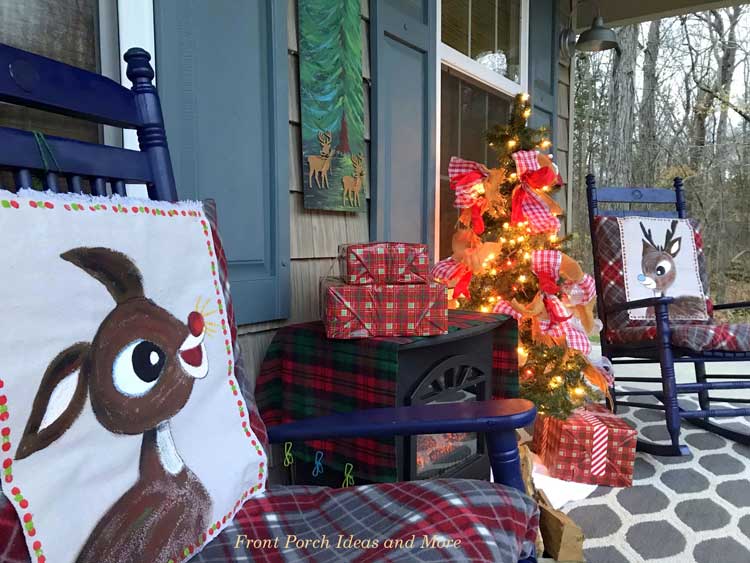 Who doesn't love Rudolph the Red-Nosed Reindeer on the porch? Our pillow toppers are just hand-painted simply with acrylic paints onto painter's cloth.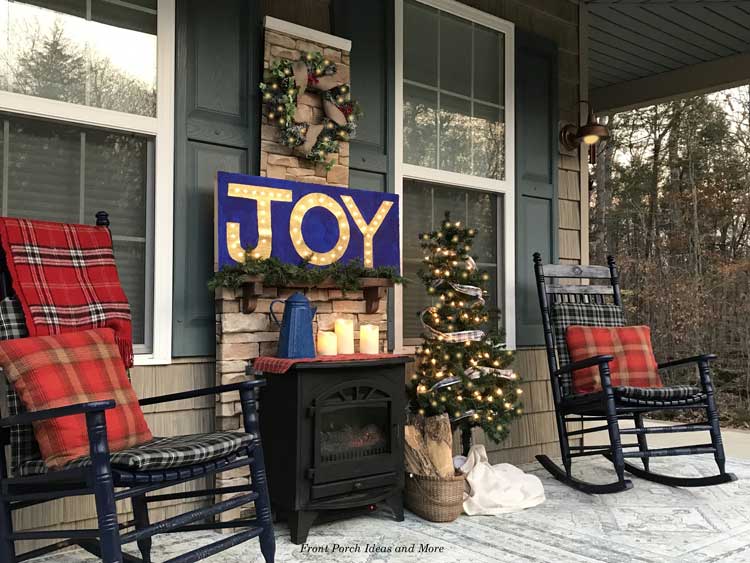 This year, Dave and I created a marquee on our front porch that spells J-O-Y. We have many reasons to feel joy and we hope that you do. Just appreciating the tiny things that make us happy is one way to feel joyful.





Our marquee was inspired by Laura, who blogs at A Beautiful Mess. She created a marquee sign to go above her fireplace and we loved the idea so extended the idea to our porch.

You can see hers here.



Christmas Decorating Indoors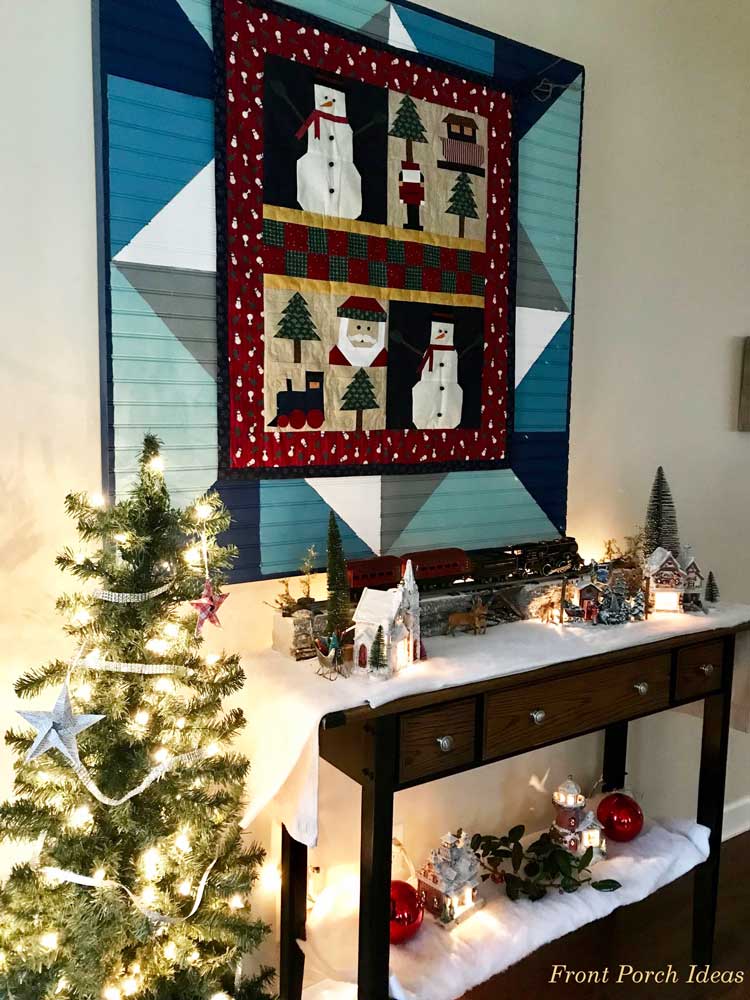 Thought you'd enjoy seeing our Christmas foyer. We're doing a bit of extra decorating this year as we have family visiting for Christmas!

On the wall is our painted barn quilt that's out all year long, but we added the beautiful Christmas quilt our daughter-in-love made us years ago.

Dave got out his childhood American Flyer train and made a beautiful scene.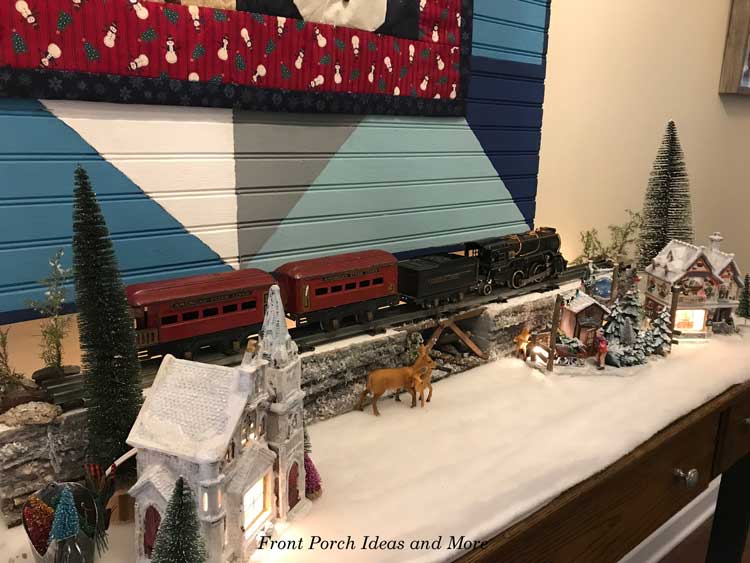 The snowy church sits at the feet of the railroad tracks.

We gave all the village buildings a touch of white paint and glitter this year. Now they are full of life again.


---
The engine of the American Flyer is quite handsome and holds a special place in our hearts.

Dave remembers his parents setting up the train on a ping pong table at Christmas time, complete with corrugated paper poinsettia skirting.

Can you just imagine that?



A close-up of Dave's American Flyer. He made the rock wall from ceiling panels. Doesn't it look real?

We hope you enjoyed this tour of our foyer display. We had fun putting it together.





Stay Warm on Your Porch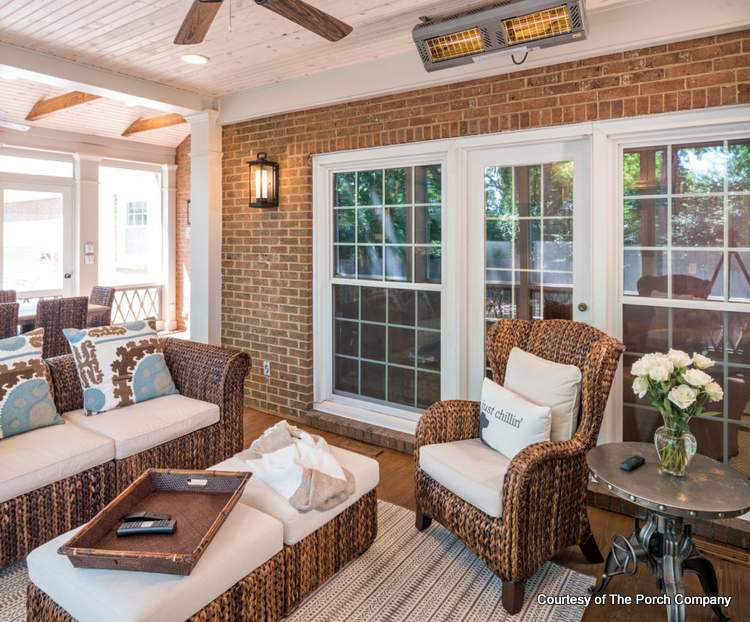 With many thanks to The Porch Company for sharing the above pic with us.

Have you ever felt a direct ray of sunshine warming you up on a cold day? Infrared heaters are like that. Rather than heat the air, they emit infrared light, which is absorbed by our bodies and objects in the room.

We believe infrared heaters provide nice warmth for a porch.

If you decide to look into an infrared heater for your porch, we have much more information.

For more ideas to stay warm on your porch, check out our Amazon list we put together for you: Amazon Idea List to Stay Warm on Your Porch We'd be honored to have you shop our Amazon store. We hand-picked products for you. Many we have ourselves and love.

Here's our Front Porch Ideas Amazon store page.



We Love Our Sponsors
Our sponsors have been with us for many years now and we are beyond appreciative. They feel like family and not many companies can say that.

They help us to be able to bring you all these porch pictures, tutorials and insight. And we appreciate you taking the time to visit their websites.

Vintage Woodworks handcrafted products are beautifully planned and we love the details in their wonderfully crafted porch trim.

Much of their website is dedicated to porches. so if you're serious about your porch, please stop by their webpage.

We're so happy to work with Gregory, Holly and Ellen!
---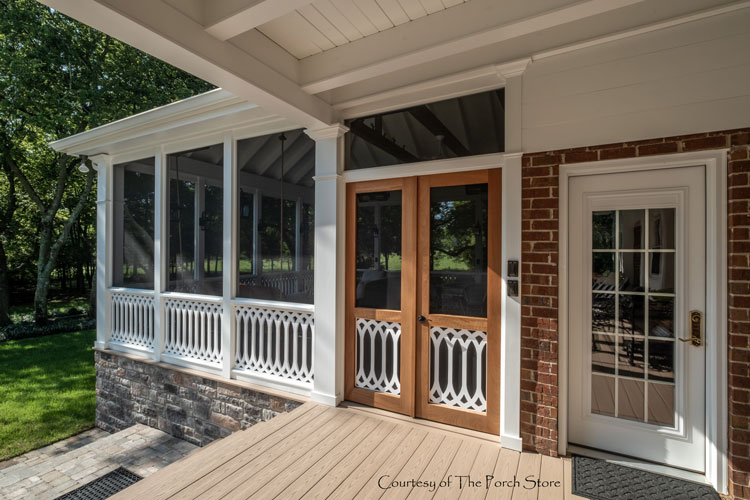 The Porch Store in creates these wonderful cathedral railing panels, in addition to many other gorgeous products for your porch.

The Porch Store is a custom product store offering products that enhance your porch and deck. They ship all over. We're proud to work with Rachael Moore!

And if you live local to the Nashville area, The Porch Company builds the most fantastic porches.
---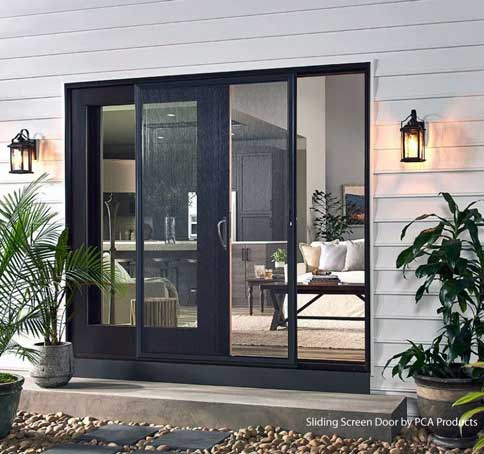 PCA Product's sliding patio screen doors are durable, quality and beautiful.

And their custom screen doors are the most durable and user-friendly we've seen. PCA Products has solved the everyday problems most people have with a screen door.

We sure appreciate working with Steve, Adele and their staff.



Till Next Time...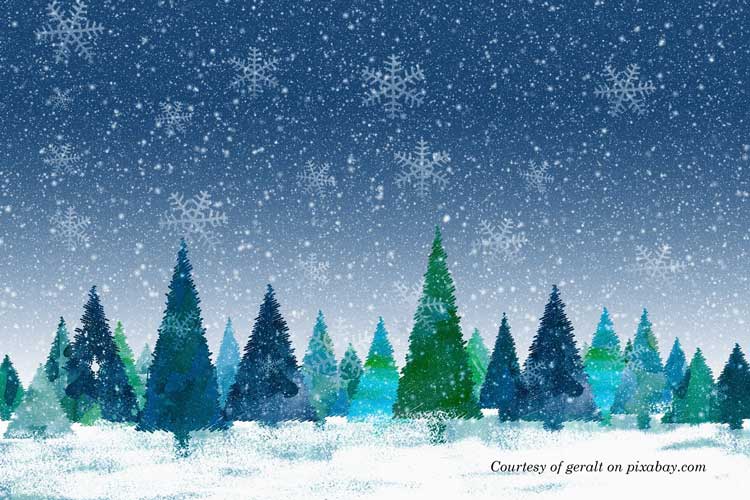 We all live busy lives, so thank you for being in our porch family! We are grateful to have you here.

May you have peaceful, relaxing holidays and a bit of time to yourself to just savor a good book, some nice music or simply a bit of quiet to rest your heart.

See you on the porch,

Our best always,
Mary and Dave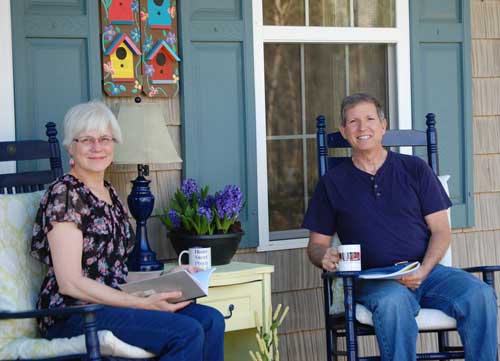 ---