Fun and Easy Porch Updates
To Jazz Your Porch
We love sharing how you can update your porch easily and inexpensively, whether they are seasonal updates like our autumn porch tour, or general porch updates like replacing a porch light or hanging a clock on your porch .

Easy porch updates will add curb appeal to your home and also lift your spirits and make you smile every time you enter your home. And that's always worth a little do-it-yourself time, isn't it? So we were pretty excited when HomeTalk approached us to curate a board full of Easy Porch Updates that are quick, inexpensive, and perfect for do-it-yourselfers.

And you know what? It was so hard to choose only twenty as there are so many great ideas on HomeTalk.

But we happily persevered and came up with this board full of ideas and inspiration for you: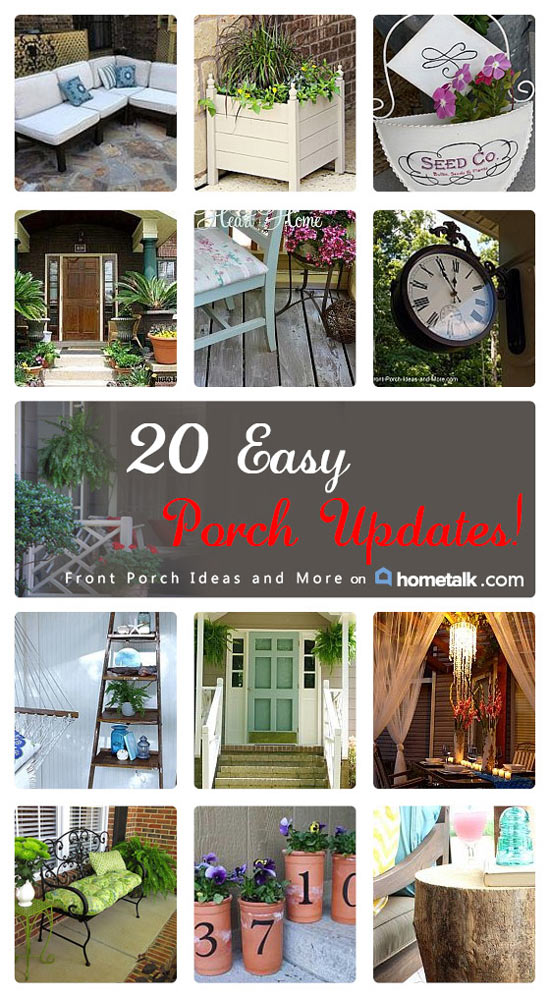 Twenty easy porch updates
It really is easy to create clipboards on HomeTalk and it's a great way to remember all the terrific things you find there.

Dave and I have boards for seasonal porch ideas, decorating porches, landscaping ideas and more. (You can follow all our clipboards here).



Just a Few of the Creative and Inspiring Projects...
Here are just a few of the creative and inspiring projects you'll find on our Easy Porch clipboard:



Rickety Ladder to Gorgeous Shelf


We love this shelf created from an old ladder that was included in Brittany's DIY screened porch makeover (thanks to PrettyHandyGirl.com).



Transform Outdoor Lights with Paint
Before - a brass fixture
After - a classy black outdoor light fixture
Use paint to update old outdoor lights. It's a fabulous way to use what you already have thanks to MissionDecorate.com.



Stencil a Rug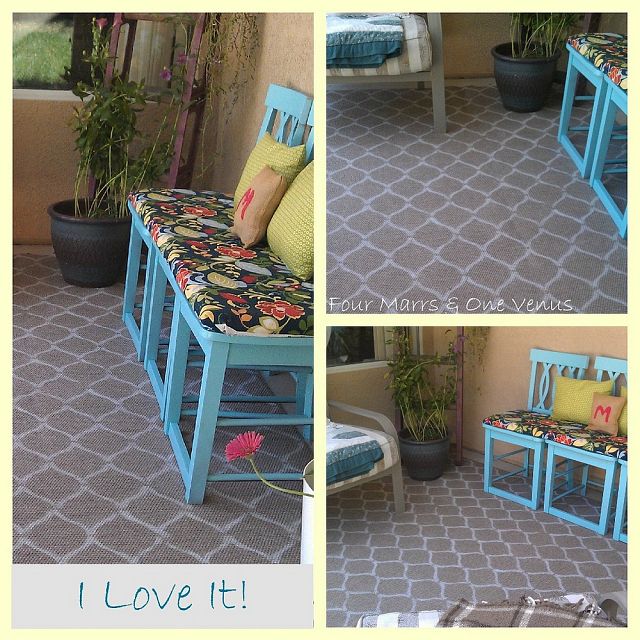 Stenciled rug looks easy to do


Adding a rug to your porch immediately makes it a room and personalizing a rug with an easy-to-do stencil project is brilliant. Thanks to FourMarrsOneVenus.com.



Number Your Pots
Wish I would have thought of that
Pots and porches go together like peanut butter and jelly, so creating fun house-numbered pots for seasonal flowers and greenery is a classic (and super simple!) way to update your porch.

Find all the other inspiring projects on the Easy Porch Updates board. Be sure to follow, because we're pretty sure we'll be adding to this board in the future. Thanks to SmallTalkMama.com





Advertisements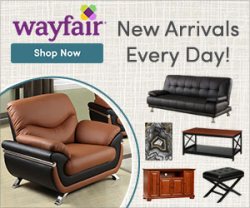 Enjoy Shopping Wayfair (affiliate)
Helpful Links
Popular Pages
---