Porch Electrical Modifications Guide
Our porch electrical modifications guide is just the tool to help you assess your electrical needs. Nothing quite like a hot cup of coffee, some 12-gauge wire, and a GFCI to install to get me "charged" in the morning! Say watt? (sorry, couldn't resist)


I've always enjoyed making electrical modifications and have showed many everything from how to wire a receptacle to how to wire lights and more.

However, I am not a "certified" electrician by trade although I have had formal training and many years of experience. So the information I provide is for "information only" and not intended as a step-by-step how to guide.

A word to the wise. Never, ever, do any electrical work you are not 110% sure you can do it correctly.



Many homeowners have made their own electrical modifications. They've replaced receptacles, light fixtures, added a fan, and perhaps have even extended a branch circuit.

A lot of the work I've see has been done incorrectly by well intentioned people. They've used the incorrect receptacle or wire size or actually incorrectly wired the branch circuit.

A good friend once replaced all of the receptacles in his house. It's fairly straight-forward work, but the receptacles didn't work!

I spent several hours showing him how to fix it.



Codes. They are there for a reason. You must comply with electrical codes. This porch electrical modifications guide will give you basic information from which to assess your electrical needs.

It will help you determine things you should consider when converting, adding on, upgrading, or replacing electrical features on your porch.

It will also cover some basic code requirements.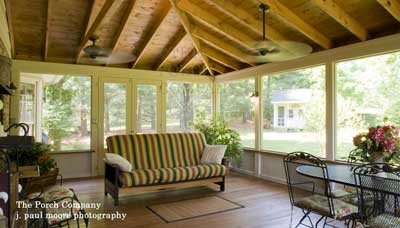 Electrical modifications required for ceiling fans and wall lights
(custom screen porch design by The Porch Company)
No short cuts - do it right! If you want to do it yourself and aren't 110% confident in your abilities, contact a local electrician.

I've gotten great assistance from them; many are willing to give you advice and/or be your consultant either for free or a small fee.

Check around. Your local electrical codes inspector is also a great source for help and guidance.


Use these helpful electrical modification guides:

How to Wire a Receptacle

Porch Electrical Systems

Electrical Code Requirements







Advertisement






Use our helpful electrical modification guide information below:




Advertisements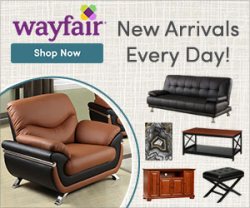 Enjoy Shopping Wayfair (affiliate)
Helpful Links
Popular Pages
---