Gift Ideas for Special People
Mary and I discovered these neat gift ideas that will be thoroughly enjoyed by porch lovers and anyone who relishes the outdoors. All of these gift ideas are from our favorite online place to shop: Amazon (affiliate link).

We find it occasionally difficult to find just the right gift for a loved one, neighbor, co-worker, or anyone who needs a special touch. So we've selected items we believe will be great finds and make your shopping so much easier.



For Porch Lovers
Look at This Wagon


Wow, we were surprised to find this adorable decorative Amish wagon at a nice value.

Absolutely perfect for your porch or in the garden in front of your porch. Well, anywhere you put it, it would be so charming for showcasing flowers and plants.

Length of the wagon is 21.75" without the handle.


Do you know someone who would love this two-tier garden cart? Just imagine the pretty plants you can keep on it.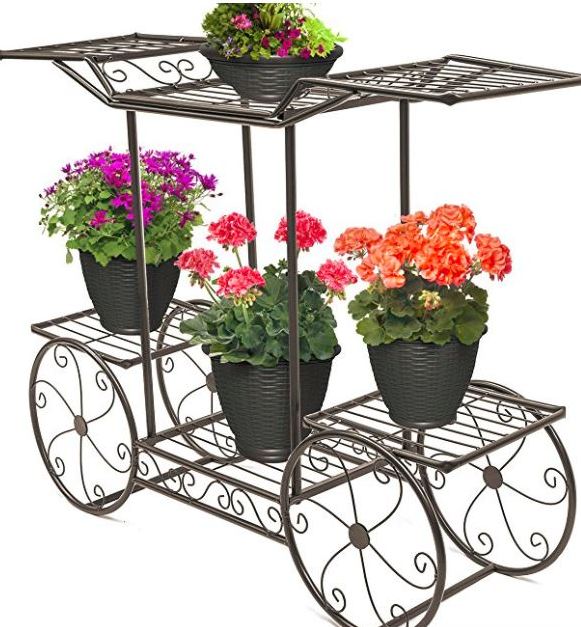 Adorable two tier garden cart - Amazon affiliate link



Porch wall art, like the examples below, makes a perfect gift idea. It adds appeal and creates a focal point on any porch.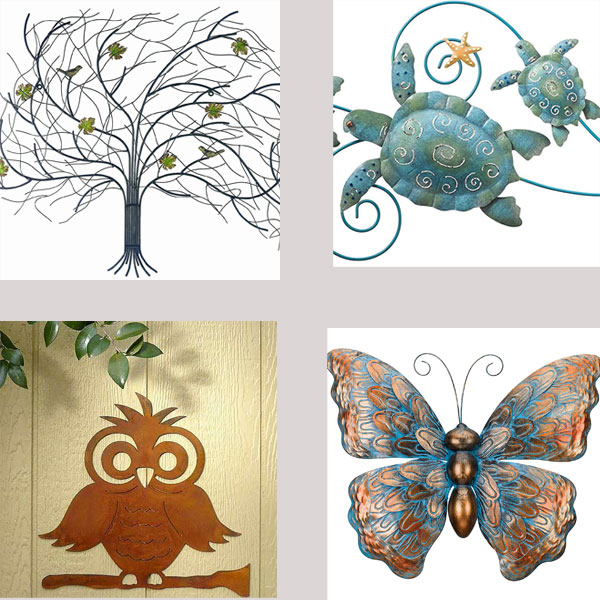 Artistic porch outdoor wall art - Amazon affiliate link
For the Gardener
To be enjoyed by anyone who likes to garden, these pinwheel stakes add color and appeal to your yard, porch landscaping, flower bed, or containers. Clamps are included so you can easily attach them to your porch railings.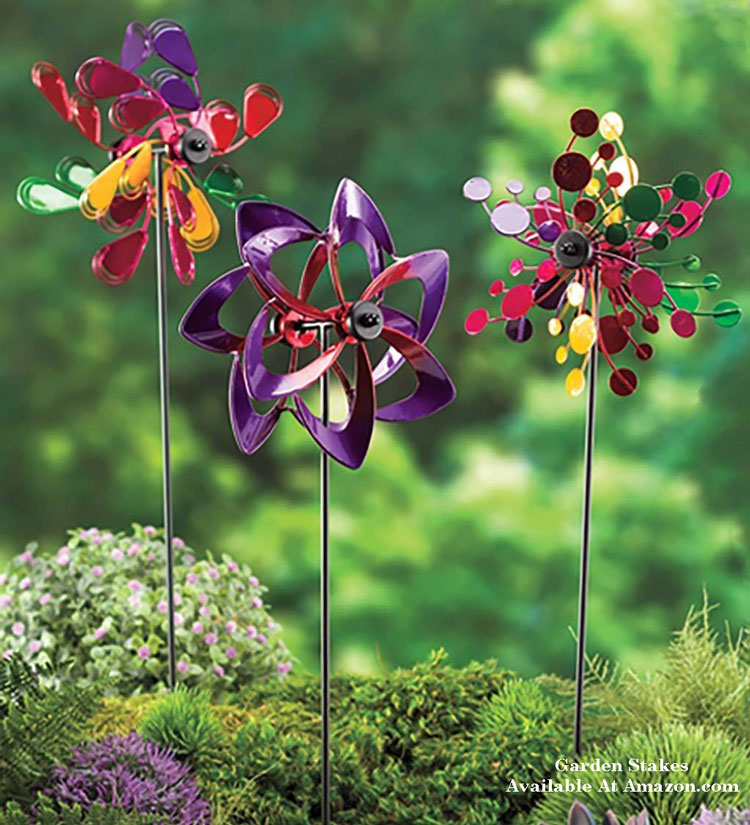 Set of 3 colorful pinwheel garden stakes - Amazon affiliate link
Super gift for kids to give to their mom, grandmother, neighbor, or teacher.


These breathable nylon nitrile coated garden gloves offer comfort and dexterity to protect hands from water and scratches. Knitted cuffs prevent dirt and debris from entering and ensure a tight fit. One size fits most women's hands.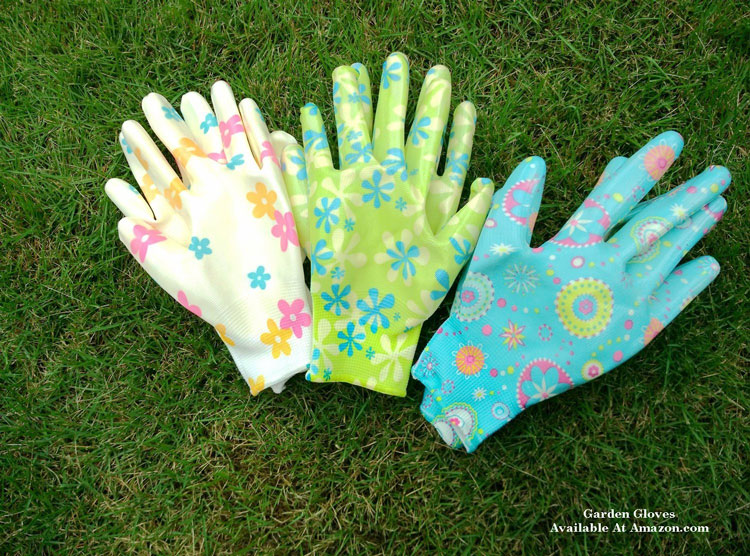 6 Colorful women's garden gloves - Amazon affiliate link
Make garden chores so much easier with this combination folding seat and tool set! Included are seven assorted gardening tools, detachable storage tote with side pockets (and a special pocket for your mobile device) and a lightweight folding seat. Perfect gift idea for the avid gardener.



Garden While Sitting Down
Gardener's tool set and folding seat combo - Amazon affiliate link
Durable and comfortable for easier gardening, this is a combination stool and tool holder. The bag can detach from the stool if you like. Comes with 5 sturdy tools with wooden handles to make gardening easier.
Garden tool set configurations - Amazon affiliate link
Individual garden set pieces with wooden handles - Amazon affiliate link



This ratchet pruning shears cuts the most delicate flowers up to 1 inch diameter branches with ease. Especially designed for those with weak hands, these shears will be welcomed by anyone who needs to prune.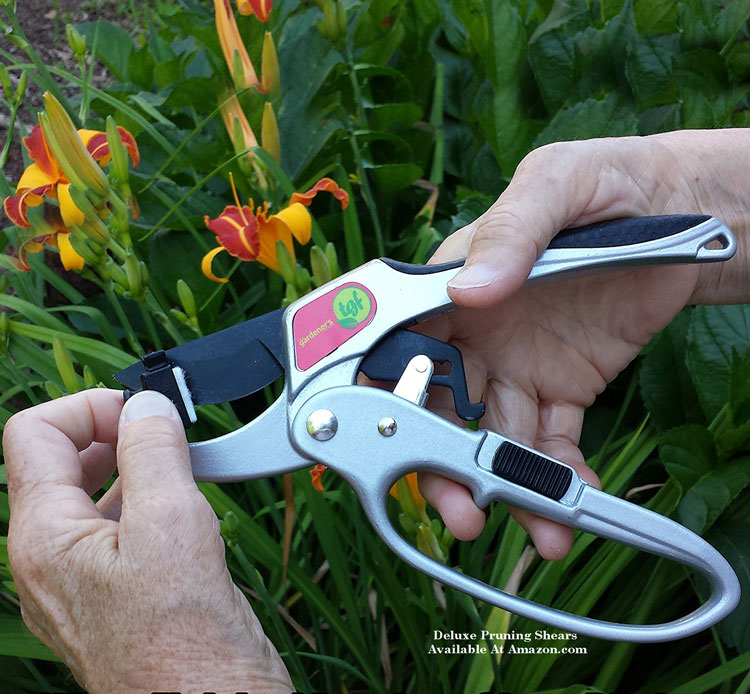 Gardener's ratchet pruning shears - Amazon affiliate link
Porch Mugs
Who doesn't love a special mug for starting their day? We designed both of these mugs with porch lovers in mind. Get your Home Sweet Porch mug, your Super Cute Bumble Bee mug, or this Sweet Friendship Mug - Sit on the Porch with Me.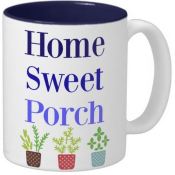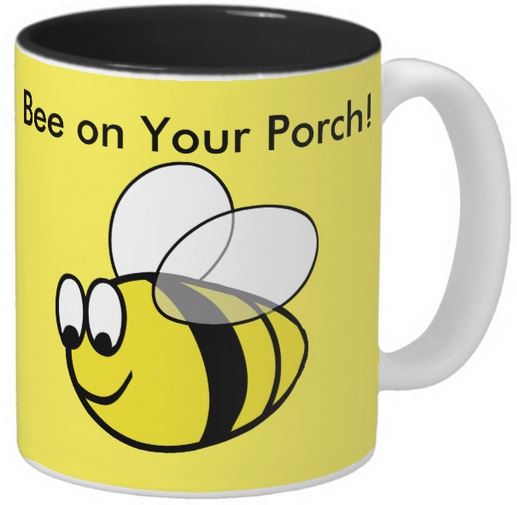 Visit our Zazzle Store.



For Pet Lovers
Pets love porches! Here are a few gift ideas for those who love pets.

This unique leash holder is made in the USA and has a bronze color. At 14 inches wide, this holder will make it easy to find Fido's leash each and every time! Makes an ideal gift for the pet lover in your family.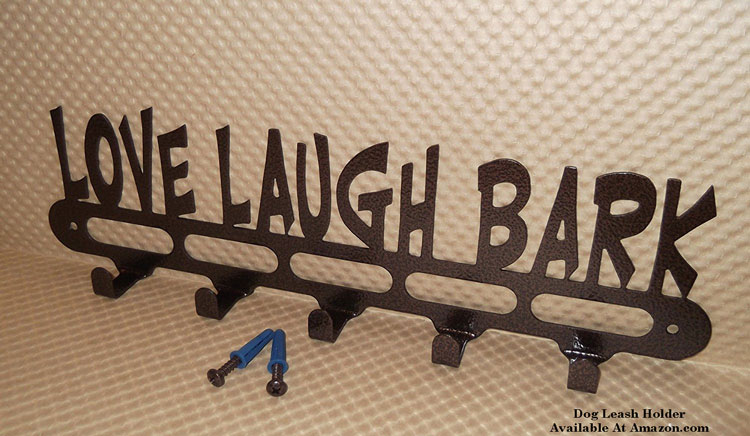 Love, laugh, bark leash holder - Amazon affiliate link



Maybe not for the porch exactly, but we saw this and knew you might enjoy hanging an ornament for your pet on the tree. Personalize with your pet's name or that of a friend's pet! It's a heartfelt gift and one that will be appreciated for a long while.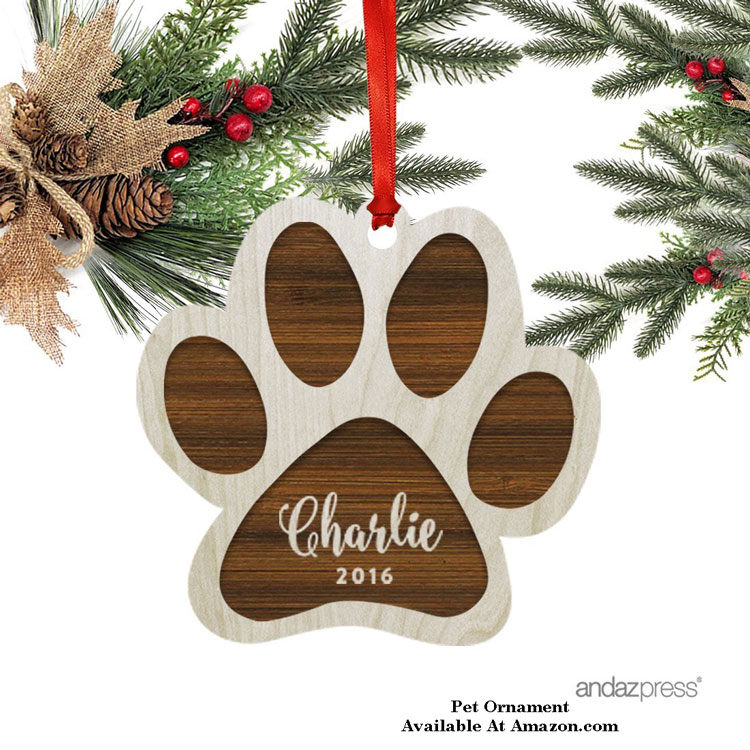 Delightful pet ornament - Amazon affiliate link
For our lovely cat fans, here's a mug we thought could be appreciated by many. Not only humorous, but also a self-stirring coffee mug. Perfect for hot chocolate, energy drinks, and more, it's a thoughtful and fun gift idea. Use it on the porch of course.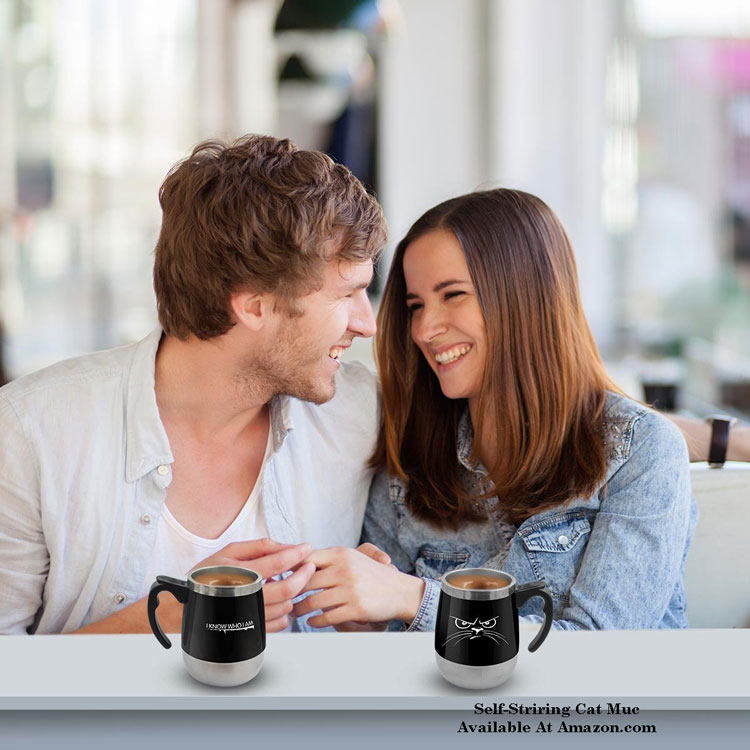 Self-stirring mug - Amazon affiliate link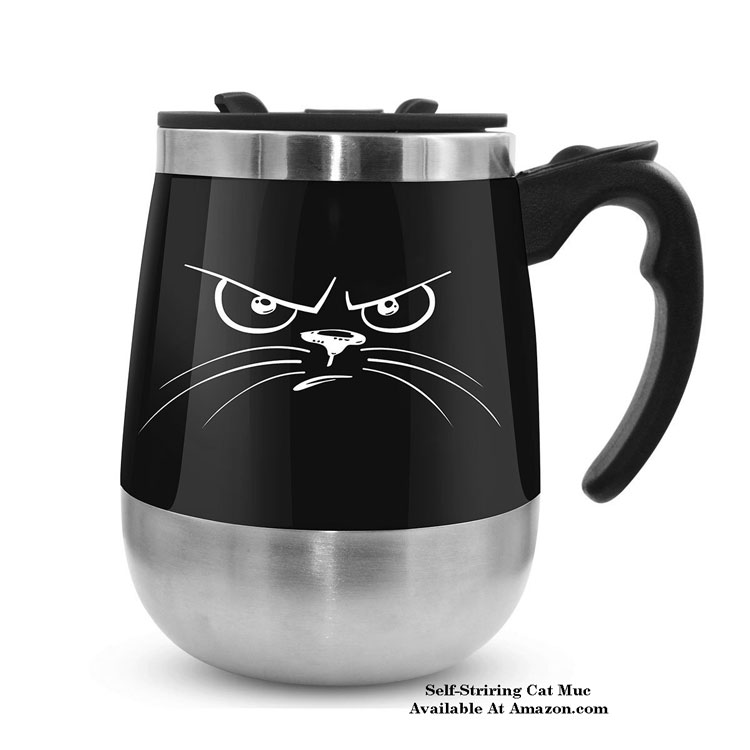 What an adorable face!- Amazon affiliate link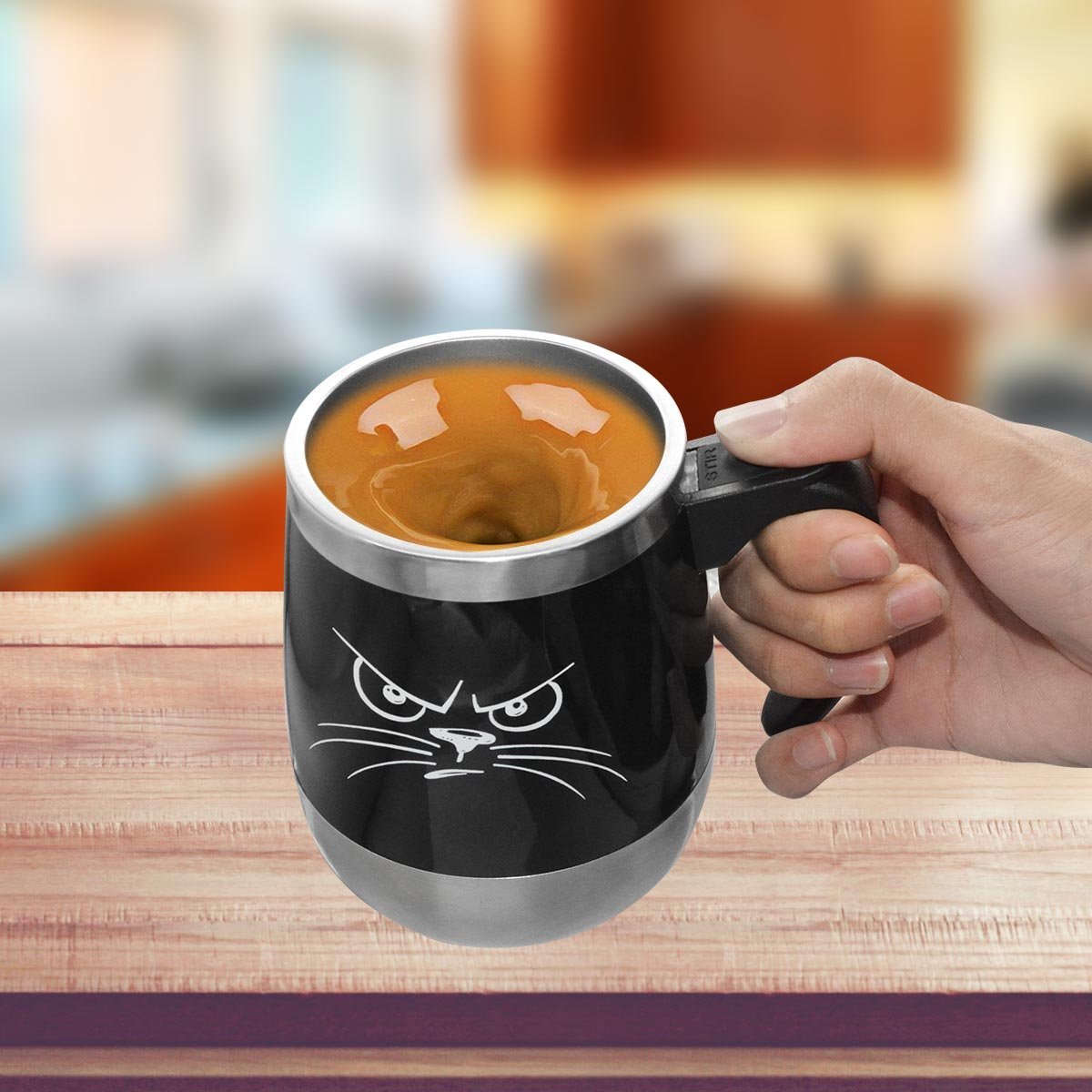 Auto stir your coffee or hot chocolate- Amazon affiliate link
Put a Few of These Under the Tree
You can't beat the internet for lots of information on how-to's, but having a reference book at hand can be priceless in the wood shop. I use these books often and recommend them for the woodworker or remodeler in your family.

Even if they are experienced craftsman, there are always new ways to build things. If new to woodworking, they'll appreciate the information offered.

More than 10 years after its original publication, "Woodworking with the Router" remains the most highly regarded - and best-selling - router manual available. A must have for any woodworker.



Woodworking with the Router- Amazon affiliate link



This is our recommendation for anyone contemplating or planning to build a porch - great information and easy to use.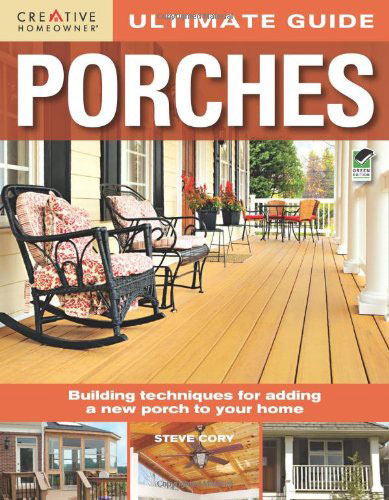 The Ultimate Guide to Porches - Amazon affiliate link



Here's an inspiring and helpful book that conveys the beauty and essence of adding a porch to various styles of homes



The Porch Book



The Woodworkers's Essential makes for a super reference book. It has lots of facts, formulas and most notably - shortcuts. Figure it out without all the math.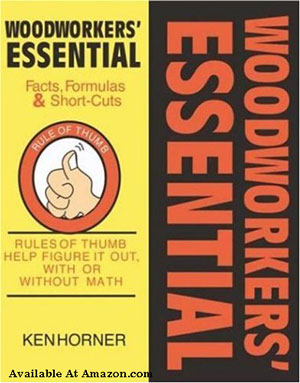 Woodworkers' Essential - Amazon affiliate link



The Joint Book: The Complete Guide to Wood Joinery is a must have for all woodworkers - your recipient will love it!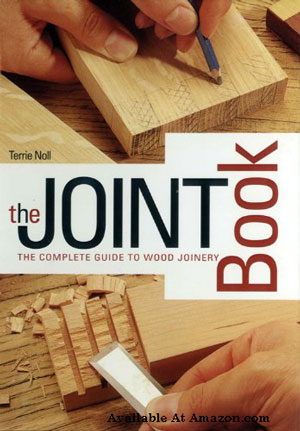 The Joint Book - Amazon affiliate link



Learn how the experts work alone, a must for anyone who often needs an extra pair of hands. Lot of great tips.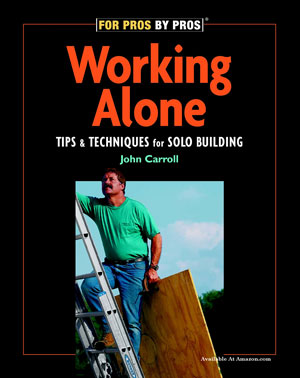 Working Alone - Amazon affiliate link
A neat reference for homeowners who want to add or remodel a porch or sunroom. Included are some excellent real-life examples with beautiful photographs.



Porches and Sunrooms - Amazon affiliate link



Great guide for designing and building a deck; quite useful for building porches too.



Ultimate Deck Building Book - Amazon affiliate link



The go-to book when building a porch, shed, or other structure with a roof.



Roof Framing - Amazon affiliate link



Whether novice or pro, this frame construction graphic guide is full of tips and processes for framing almost any structure.



Frame Construction Graphic Guide - Amazon affiliate link






If you make a purchase through one of our affiliate links, we may earn a commission, but the cost is the same to you. Here is our

full disclosure

about affiliate marketing.

We are a participant in the Amazon Services LLC Associates Program, an affiliate advertising program designed to provide a means for us to earn fees by linking to Amazon.com and affiliated sites.








Home

/

Porch Market

/ Gifts from the Porch Market