If you purchase an item through affiliate links within our content, we will earn a commission at no cost to you. As an Amazon Associate we earn from qualifying purchases. See our disclosure policy.
What Would You Do
If You Knew You Would Not Fail?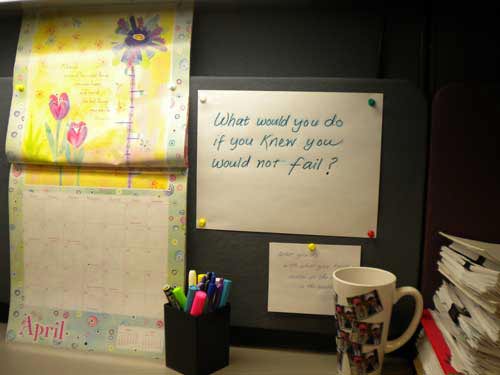 What would you do if you knew you would not fail?
This is the sign Mary posted above her desk at her former corporate job. Solo Build It! was our solution to achieving financial independence and allows Mary to work at home.

Mary's co-workers would walk by, see the sign, and express what they'd really like to do: travel, spend more time with their kids, pursue a passion, play more golf, spend time with grandchildren, and humorously, many said "do something else"! That's a sentiment shared by many I'm sure.

A home-based internet business can give you financial freedom, help pay the mortgage, finance your children's education, fund your retirement and more. It can also give you the freedom and flexibility to choose another line of work or follow your passion.

Seriously, how many people could have kept their homes, cars, and even their futures during this recession if they had residual income every month? The sad fact is that it's feasible for almost everyone yet only a few make the effort.

There are many ways and products on the internet you can use to create a home-based business for you and your family. Solo Build It! was our choice.


---

Mary discovered Solo Build It! (SBI) in Oct 2008. We listened to a short video, liked what we saw and heard. Wanting more time and financial freedom that residual income can produce, we chose to go for it.

After some hard "fun" work and learning new things to build this site, Mary was able to quit her corporate job in 2010 and we are pursuing our passions together.




An online business is not for everyone, no one thing ever is. But if you are ready for something different, if you are ready to change your life, if you are one of those people who believe they can succeed on their own, then we invite you to watch this

2 1/2 minute video

.

All we know is that it works really well for us.




We realize that some people aren't quite ready for the adventure and rewards a home-based internet business might bring to them and their family. But when the time is right, and we hope you don't wait too long, we hope our story helps you.



What Would You Do If You Knew You Would Not Fail?
We Get Asked Many Questions

Mary and I have received lots of feedback about our Solo Build It! website and we really appreciate it. We also receive plenty of questions about how we built it and how much do we earn from it.

Many of you may be looking to do what we have done - create additional income from doing something you enjoy or for which you have a great interest or passion. Others may just want to quit trading time for money. We've answered some of the more popular questions below.



How Much Do We Make and How Long Did It Take?
People are not shy about asking that. We purchased Solo Build It! in late October of 2008. We didn't really start publishing our first web pages until the end of December 2008 and into January (took us awhile to determine our site focus as we wanted something we could do together).

We began receiving income within 4-5 months (that was by design and it's all part of the process). At that time, most of our income was generated from advertising and from affiliate marketing where we receive commissions from the sale of products on the site.

Many more ways to generate income are possible. We don't do any packaging, handling, shipping nor have any inventory. Our site generates income round the clock no matter where we are or what we are doing.

At first, it generated spending money to pay for lunches but quickly grew to pay our utility bills. One year later it paid our mortgage, utilities, groceries, and more. As an indicator, Mary left her salaried position within 18 months.

Our results are not typical and we would never make a promise about how well your business could do. Our business takes a lot of work, dedication and willingness to learn new things.



Is Building a Site Easy to Do?
Probably the most asked question of all and the answer is quite obviously Yes and No. If you mean easy by just pushing a button here or there, adding a title or picture, and start receiving immediate income, well, no. It is not that way.


We tell people, whether they ask or not, that it takes commitment, hard work, diligence, patience, and "stick-with-it-ness". We never make any promises of how well your site could do - it's up to many factors.




Don't underestimate the time involved to create an income producing site. This takes work and is the reason why we say make sure you create a site about something you love or enjoy.

That said, if you only have time for one page per week, at the end of the year you would have 52 pages.

Are you willing to give up something like watching a television program in the evenings in order to make life easier for you and your family? You will need to have focused time to work on your business. Solo Build It! calls it BAM - brains and motivation. You don't have to know computers, you don't have to be an exceptional writer, you don't have to know computer jargon or even website design.

You do have to be willing to learn, and there is a lot to learn at first. But Solo Build It! makes it easier by providing a step-by-step Action Guide.



How Much Time Do We Spend on Our Site?
That is a fair question. We spent a lot of time at first. Now we work on it to keep it fresh for our readers and respected by the search engines.

You could spend as little or as much time on your site as you wanted. That's what's so great about Solo Build It!. As with anything, more effort usually reaps better rewards.

If you only have a few hours to spare each week that is ok. You can eventually build a nice site but it will just take longer. Remember, it is not a sprint, it is a marathon. Endurance is a prerequisite. Solo Build It! has a slogan "tortoise it"!



What Do I Build a Site About?
We love this question. Actually, we have no idea because we don't know what you love or enjoy, nor do we know the demand or supply of your topic. Everyone has interests, hobbies, passions, or just natural curiosity. The SBI tools and processes are there to help you determine a niche that's right for you.

Here is what Mary and I did. We each took a sheet of paper and wrote down all the things we enjoy doing.

My list had fly fishing, outdoor adventures, woodworking, remodeling, canoeing, duathlons, triathlons, racing, to name a few.

Mary's list had quilting, crafts, grand parenting, etc. We then pared our list to those we had in common, we picked three.

Then we used the Solo Build It! tools to see which of our top picks were the most promising.

The rest is history because you know Front Porch Ideas was the top pick for us.

Choosing a niche is the most important step - you shouldn't pick a topic without using the Solo Build It! tools and guidance. It is just too important a task. See what some of our fellow SBIers have chosen for their niche topics. Personally, I love this section.



What Does It Cost?
$299 for a yearly subscription fee. A monthly option is also offered which is just $29.99 per month. Try it. Don't like it? No problem. Just return it.

They offer a guarantee, so please check that out. If there is a downside, let us know; we have not found one yet.



SBI Tells It So Much Better Than We Can
If you have 2 1/2 minutes to spare, here's a very short video that summarizes the power of SBI in a nutshell.

If you are serious about learning more about Solo Build It!, then the 30 minute video is the way to go. That's what we watched initially and we've been very pleased with our results.

Have more questions? The staff at Solo Build It! is happy to answer them.


You owe it to yourself to spend a few more minutes to see if it is time to "change your life"!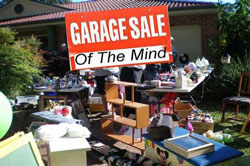 Do You Have a Garage (Your Mind) Full of Ideas, Experience and Know-how?
Like 'diamonds in your own backyard', Mary and I know you have skills or knowledge that you can use to literally change your life.

Just take the time to clean out the garage (your mind) and find all of the things you can do or the things you know. Start from there and let SBI work for you as it does for us.



Do What You Love One Step at a Time
Like gardening, riding your motorcycle, traveling, cooking, or even just being a dad, mom, aunt, uncle, or grandparent?

Instead of just doing it - put it in a website and let it pay you to do more of it!

We travel around the country taking pictures of porches and make a living doing it. Beats working in an office cube like we used to do. So can you!




Porch Home

/

About Us

/ Solo Build It!








Helpful Links
Popular Pages
What's New
Porch Designs
Porch Ideas for Mobile Homes
Find a Local Contractor
Build a Porch
|
Small Porches
Porch Columns
|
Porch Railings
Screened Porches
Porch Curtains
|
Porch Enclosures
Porch Landscaping
|
Vinyl Lattice
Porch Decorating
|
Porch Ideas
Navigation Aids
Home
|
Top of Page
Site Search
|
Site Map
Contact Us
Policies
Disclosure Policy
|
Privacy Policy
Legal Info
---
Please Join Us Here Also

Find a Trusted Local Pro
Our Sponsors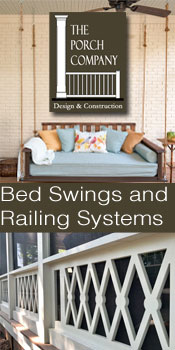 Porch Store - Custom Porch Products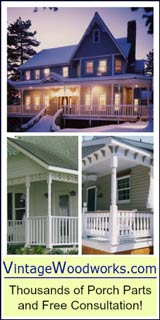 Vintage Woodworks for Your Porch Parts
PCA Products Complement any Home
---
Click here
Copyright© 2008-2020
Front-Porch-Ideas-and-More.com
All rights reserved.
Content and photos may not be reproduced
in any way without our written permission.
At no extra cost to you, we earn a commission by referring you to some products on merchant sites. See our
disclosure policy
.
We, Front Porch Ideas and More, confirm, as stated on our
privacy policy
, that we do not sell personal information.

Find top-rated service pros
Advertisement
Our Sponsors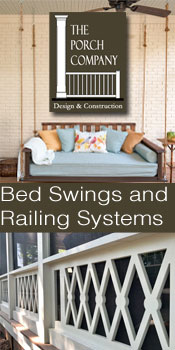 Porch Store - Custom Porch Products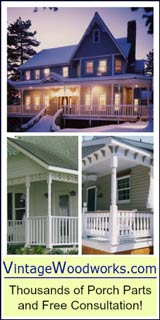 Vintage Woodworks for Your Porch Parts
PCA Products Complement any Home
---
Click here
The Secret to Getting Paid for What You Already Know
Advertisements
---
Get Our Newsletter,
Front Porch Appeal
and a bonus!
Learn more
!
Subscribe and also receive our eBook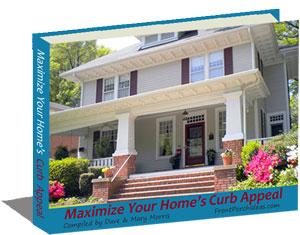 We will use your email address only to send our newsletter and this helpful ebook on curb appeal!
Enjoy our
back issues
.
---
What's New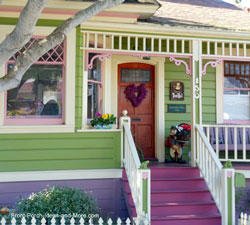 See Our Latest Updates
Get Our Porch Ideas Generator eBook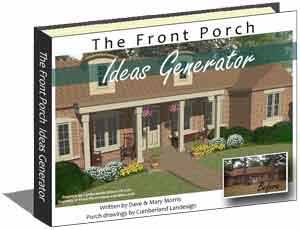 See Our Porch Illustrator eBook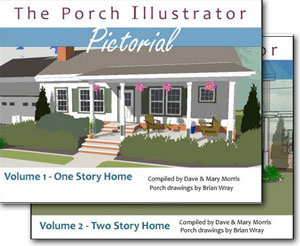 Search Our Site
Porch Ideas Network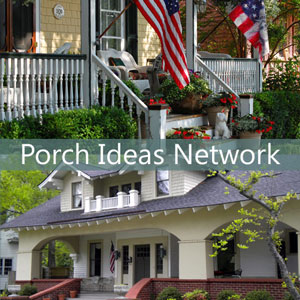 Have a wonderful day!