Hello, porch friend,
Welcome to May, the month we honor Moms, Memorial Day and time for our porches to shine again!
- Did you know that May is considered the flower month? No doubt because we see so many spring flowers begin to bloom and eager gardeners getting out for the first time.

- May is festive. It's National Bike Month and National Barbecue Month in the United States, plus Cinco de Mayo and the ever-classic Kentucky Derby.

- We honor and celebrate our dear mothers on Mother's Day, Sunday, May 14th in the USA.

- And also on the last Monday in May, Memorial Day, we honor those who have paid the ultimate sacrifice while serving in our country's armed forces.
We'd love to know what you enjoy about May. Just hit reply to this email and tell us.
What Dave and I like about May is the longer days and warmer weather, creating a festive, inviting atmosphere for porch or deck sitting. May is a perfect month to enjoy the outdoor spaces we create.
---
Sprucing Up the Porch for Spring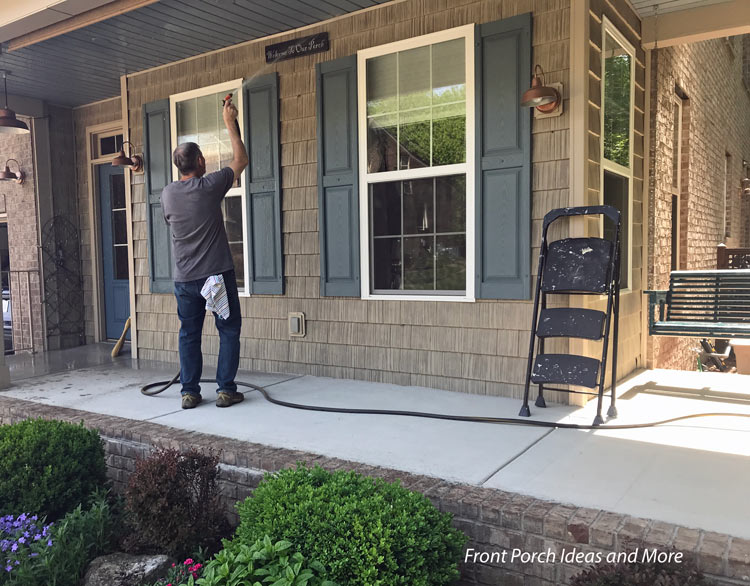 After the winter months, it's time to spruce up the porch for spring.

We took everything off our porch and gave it a good cleaning, hosing it down, removing cobwebs and washing windows to give it a fresh start. Dave did the hose work and I washed the windows.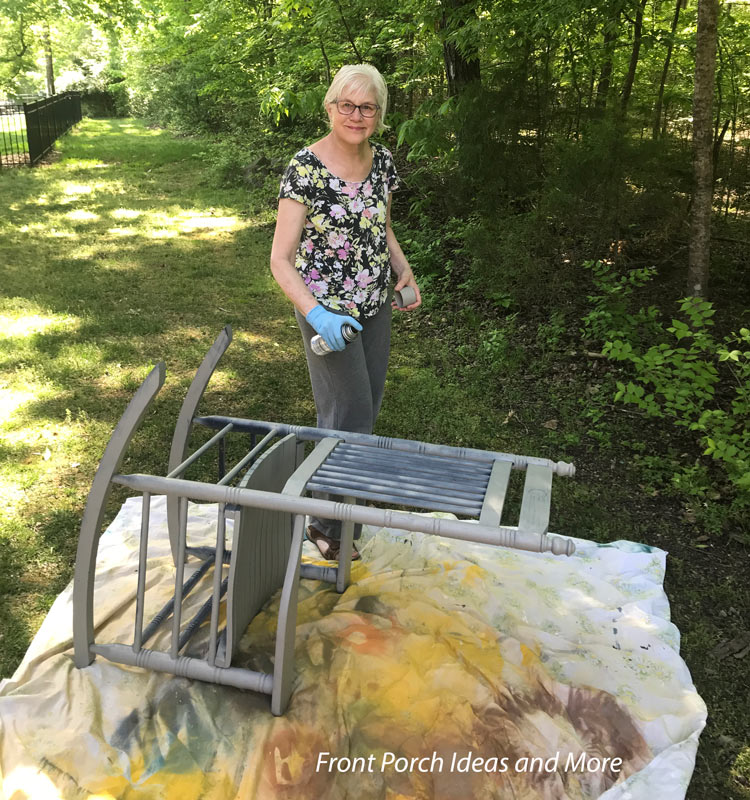 We also spray painted our rocking chairs. They have been a shade of navy blue for many years so we updated them to a color named elephant gray by Glidden®.

At first, we thought the color might be too lackluster, but to our surprise, we really like it, as you will see in the pics below.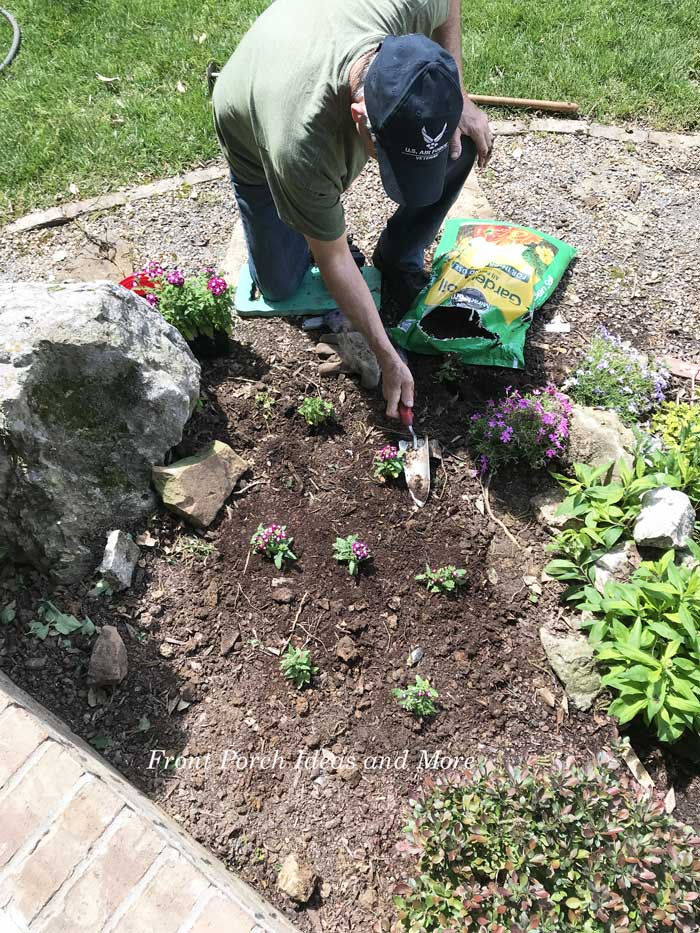 This past winter we had a cold snap that zapped the life from some of our plants. So this spring we planted some new, beautiful flowers and plants in our porch garden.

You can read more about out update and other easy landscaping ideas.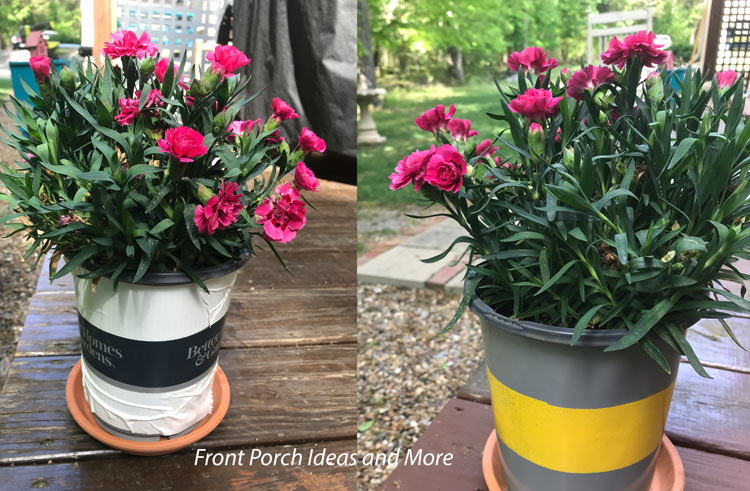 We purchased a pretty pot of beautiful pink dianthus (left photo) to put on our porch table for the spring. But the pot itself isn't so attractive, so we spray painted over the words (right photo) with yellow spray paint and gave it a more inviting look.

We will be planting the dianthus flowers in our porch garden once the sun gets hot on our porch, so this temporary pot is just fine.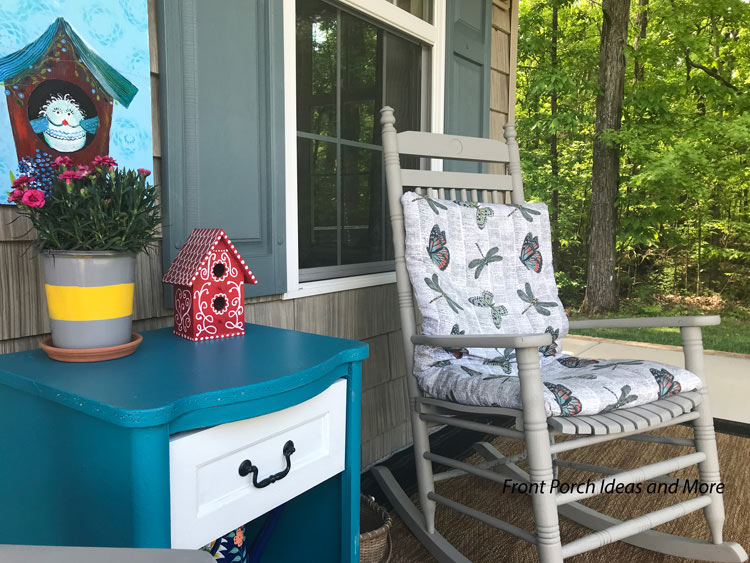 Here you see one of our freshly painted rocking chairs plus the sweet pot of dianthus. If you agree with our synopsis, the new color, elephant gray, looks quite dapper on our porch. Quite at home!

Oh, and that stand next to the chair is newly painted also. Formerly a shade of baby blue, the new colors of deep turquoise and fresh white add a punch of vibrancy on our porch.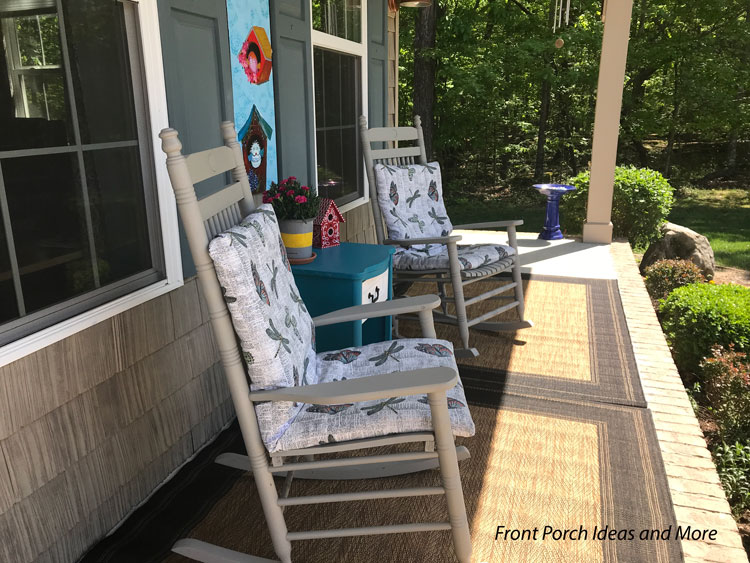 We have new outdoor area rugs this spring. Our porch rugs from past years were looking a bit weary and tattered, so they are retired.

These new rugs have a black border and flat woven look - which is a pleasing change for us. When it comes to cleaning them, it's just a matter of sweeping, vacuuming or hosing them off. The package says they are stain and fade resistant, so we are hoping that holds true for these.

Do you enjoy rugs on your porch as we do? What kind do you prefer?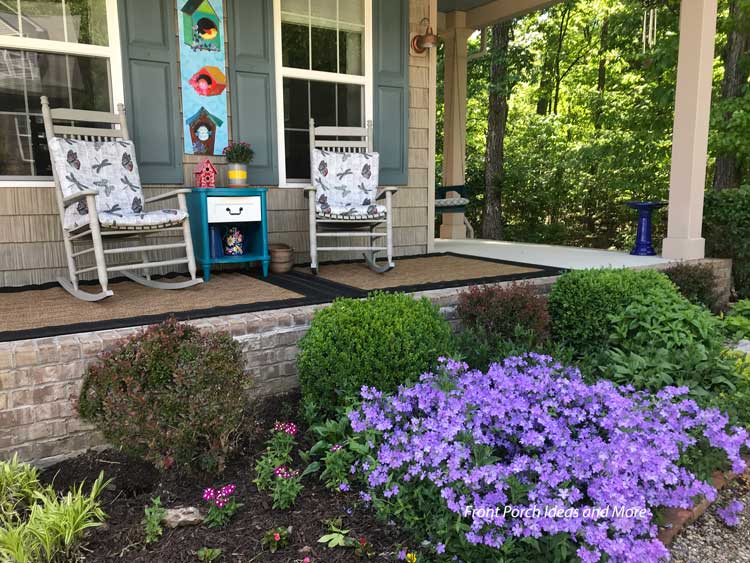 Now, it's all put together! Do you see the gorgeous wild blue phlox blooming in our garden? We wished they would stay blooming all summer.

We'd enjoy hearing how you get your porch ready for spring. Just reply to this email and let us know.



---
Love and Gratitude for Mothers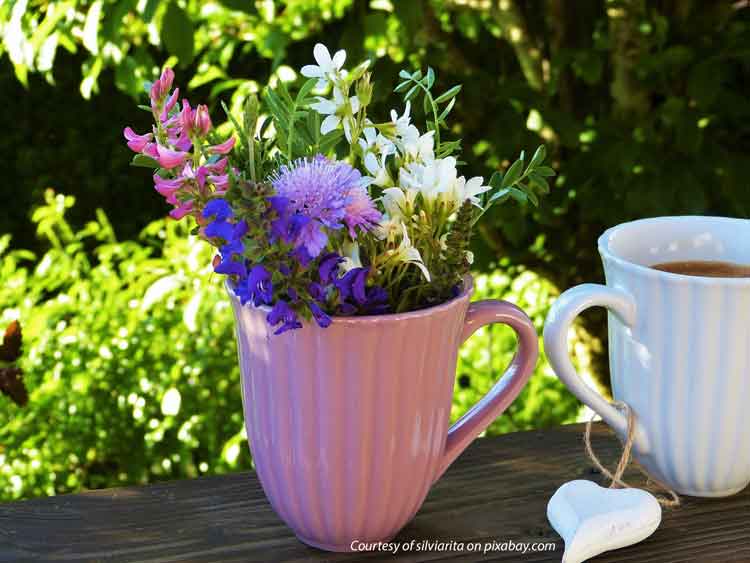 Mother's Day is a special holiday dedicated to celebrating the incredible women who have nurtured and loved us throughout our lives. Dave and I are especially thankful for our moms, Virginia and Leone, who took such good care of us.

We also know that Mother's Day is a very bittersweet day for many, and truly we honor that.

Did you know that the flower most commonly associated with Mother's Day is the carnation? Anna Jarvis chose this flower because it was her mother's favorite. A white carnation was worn to honor a deceased mother, while a red or pink carnation was worn to honor a living mother.

Anna rallied for there to be a holiday to honor mothers. So, in 1914, President Woodrow Wilson signed a proclamation designating the second Sunday in May as Mother's Day.

We are thankful for all the wonderful mothers in this world.



---
Planning to Sell Your Home This Year?
The housing market has slowed a bit, so making a great first impression can make a big difference.

Barbara Corcoran, a real estate mogul, once said, "Realize that the buyer walks in and judges that house within 30 seconds." So focus on the areas that prospective buyers will see immediately.

Make sure your porch is clean, inviting and the landscape around it is tidy and manageable.

We have sold several homes over the years and we know how one little thing can make the sale. Your porch is one of the very first areas of your home a potential buyer sees, so why not use it to your best advantage?

Download our free ebook "Stage Your Porch To Sell Your Home".

Get ideas you can use to make that first great impression.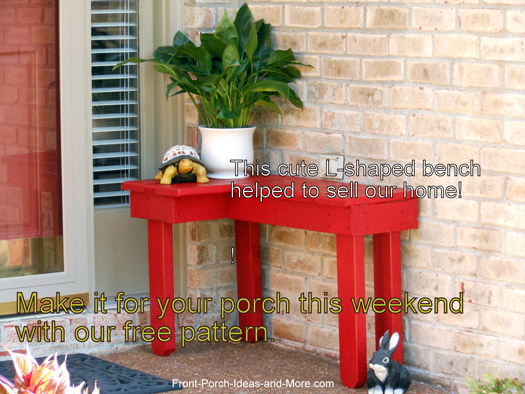 Speaking of those little things that make a big difference, a buyer purchased one of our homes because they liked a little red bench Dave had made for the porch. It was the only thing they asked for in writing on the purchase agreement.

Perhaps it will work for you! Even if you are not selling your home, you can find lots of uses for this little bench idea. Enjoy our free bench pattern.



---
The Celebration of Cinco de Mayo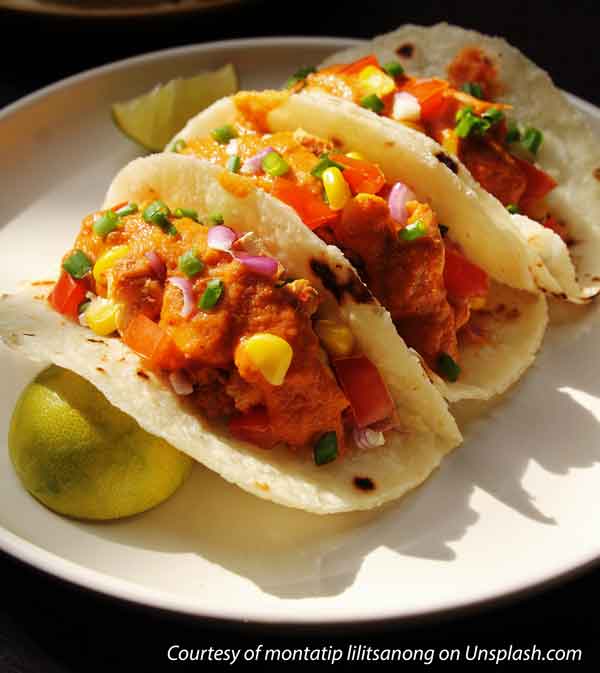 Cinco de Mayo, the 5th of May, is primarily celebrated in the United States, where it has become a popular cultural holiday, especially in areas with a significant Mexican-American population. This day recognizes the Battle of Puebla during the Franco-Mexican War.

Cinco de May has become synonymous with traditional foods such as mole poblano, chilies en nogada, and guacamole.

Of course, the margarita, a popular cocktail made with tequila, lime juice and triple sec, is often associated with Cinco de Mayo. We know many folks love a margarita on their porch. The two of us enjoy tonic water and lime on ours.

May your Cinco de Mayo be a wonderful porch day. And we're proud to say that our granddaughter celebrates her 21st birthday on this Cinco de Mayo.



---
Need to Replace a Porch Column?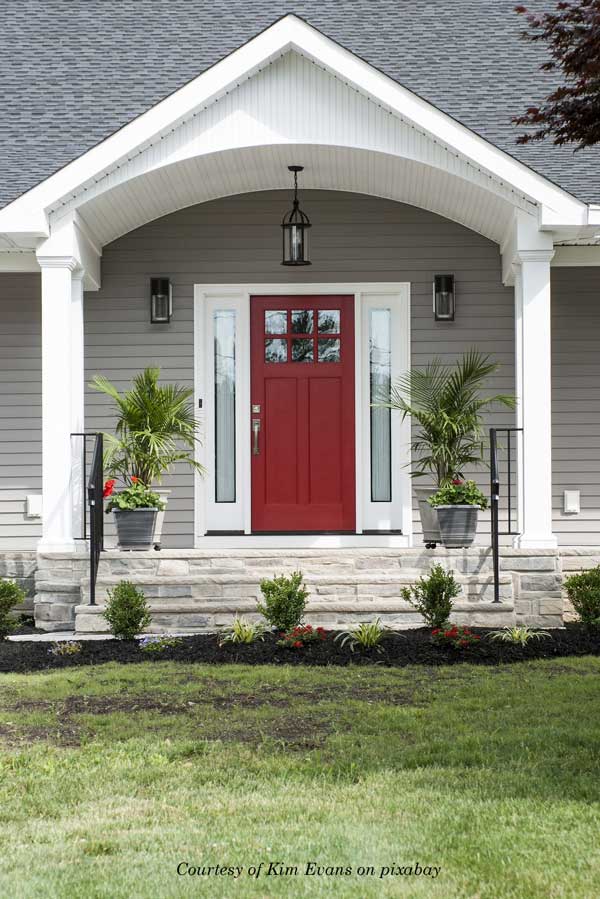 One of the most frequent porch repairs is replacing a porch column. This project can be fairly straightforward.

However, please refer to a qualified, experienced contractor if you're not comfortable with a project like this. You must understand what is involved and the precautions you need to take before you begin. Replacing a column requires at least two people to maintain a minimum of safety.

What you'll need in most situations is a crow bar, hack saw or reciprocating saw, a 4x4 post, your car jack, and of course, a new porch column.

You can use the car jack and the 4x4 post (cut to size) to ever-so-slightly raise the porch beam to free the porch column. Cut or remove any nails or screws that attach the column to the beam.

Remove the old column and install the new one in its place. Lower the jack and secure the new column to the beam.

We cannot stress enough the importance of taking safety precautions and to not undertake such a project if you do not possess the necessary skills. Contacting a reputable, experienced contractor is always an option.

See our Replace a Porch Column page for additional details.




---
Honoring Our Fallen on Memorial Day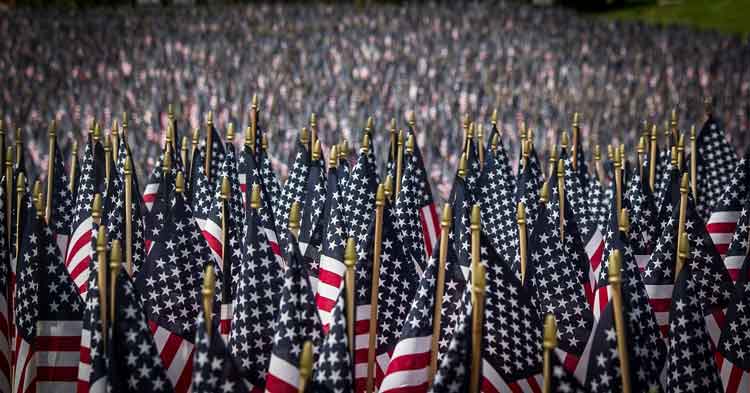 Originally known as Decoration Day (I remember my mom calling it that), Memorial Day was established after the American Civil War to honor the Union and Confederate soldiers who died in the conflict.

Americans pause and observe a moment of silence at 3:00 p.m. local time on Memorial Day.

The American flag is traditionally flown at half-staff until noon on Memorial Day and then raised to the top of the staff until sunset.




The red poppy is a symbol of Memorial Day, inspired by the poem "In Flanders Fields" by Lieutenant Colonel John McCrae.

The poem describes the poppies growing on the graves of fallen soldiers in World War I.

Here is a short excerpt:



"In Flanders fields the poppies blow

Between the crosses, row on row,

That mark our place; and in the sky

The larks, still bravely singing, fly

Scarce heard amid the guns below.




To learn how we made this wooden tribute for our porch and get ideas for Memorial Day decorations for your porch, please go right here.



---
Aluminum Screen Doors to Swoon Over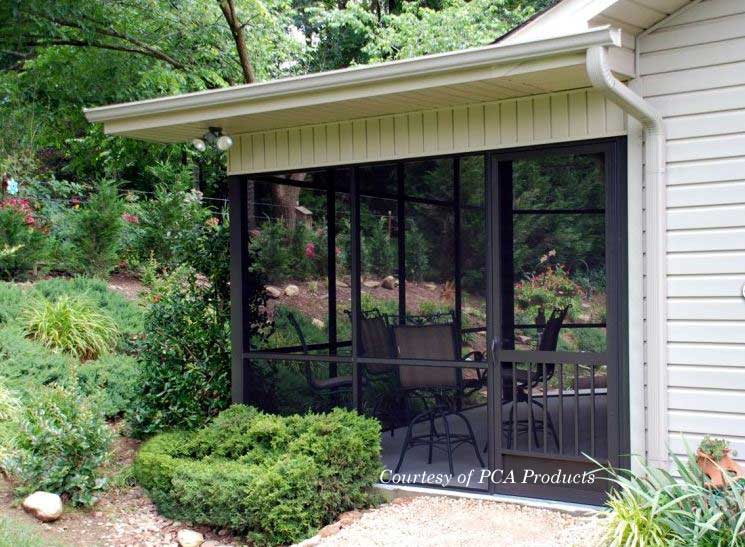 Don't miss out on enjoying the beautiful weather for lack of a screen door. Change things up this year.

Enjoy spring, summer, and fall more this year by installing a most durable and quality screen door from our sponsor and friends at PCA Products.

We think you will appreciate the wonderful quality and value you receive from PCA Products.



---
Vintage Woodworks Time-Honored Products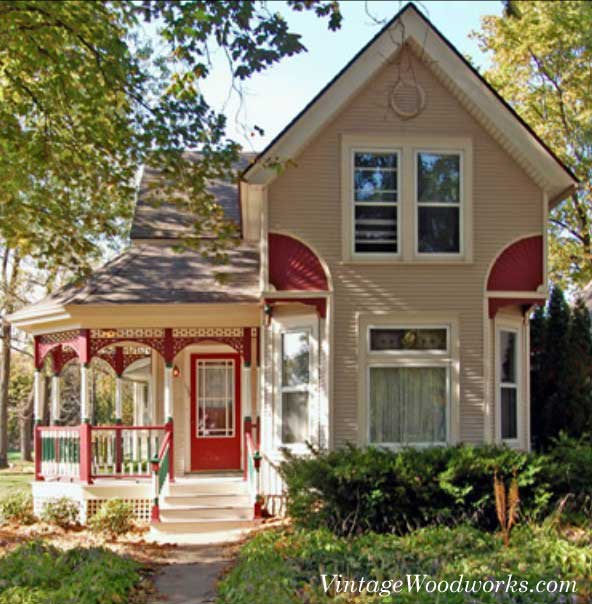 We're always happy to share the products from our fine sponsor and friends at Vintage Woodworks. They have been in business since 1978 and specialize in beautiful handcrafted products to beautify your porch and home.

Please take a look right here.



---
Lovelies From the Porch Store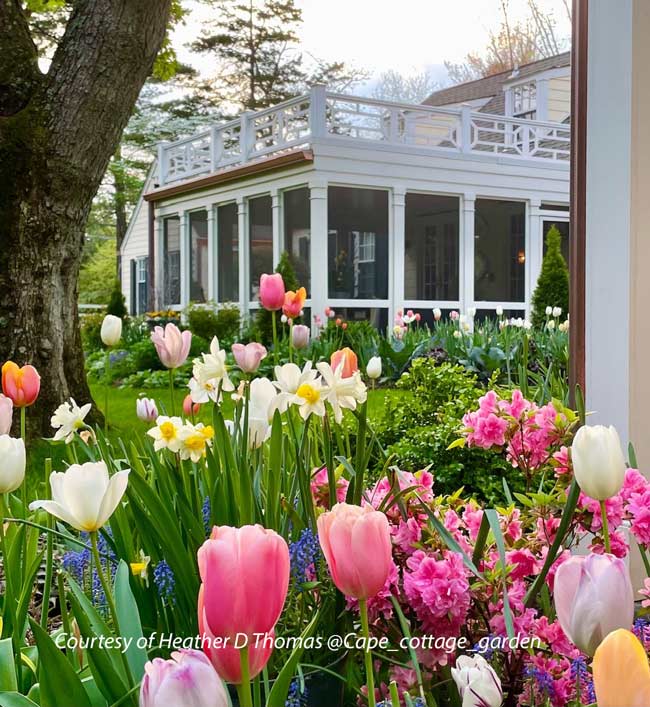 Photo courtesy of Heath D Thomas @cape_cottage_garden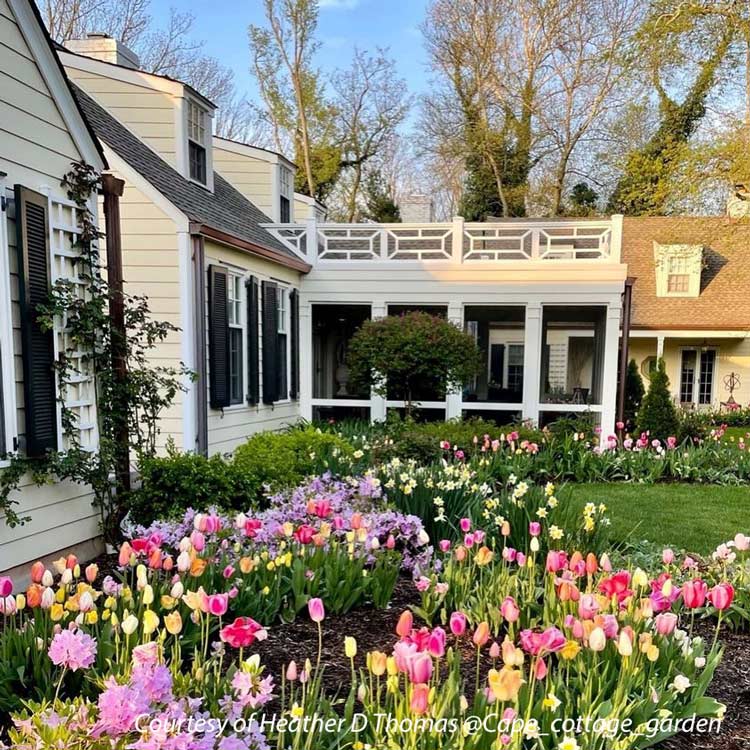 Another view from the other side
Photo courtesy of Heath D Thomas @cape_cottage_garden
We are very proud to show you the custom Widow's Walk Railing from our fine sponsor and friends at The Porch Store. See it above the screened porch? Really sets it off beautifully.
Want to see what The Porch Store can do for you? Check them out right here.
---
Till Next Time...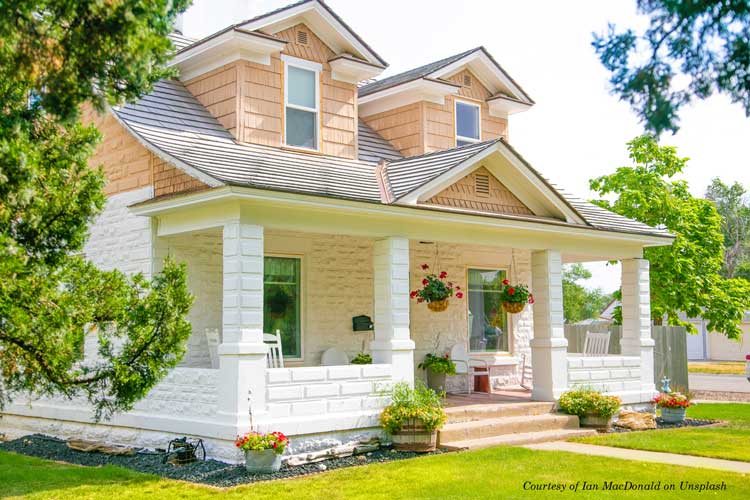 We all live busy lives, so thank you for being in our porch family! We appreciate you.

May you have a peaceful and hopeful month of May. Enjoy springtime where you live.

See you on the porch,

Our best always,

Mary and Dave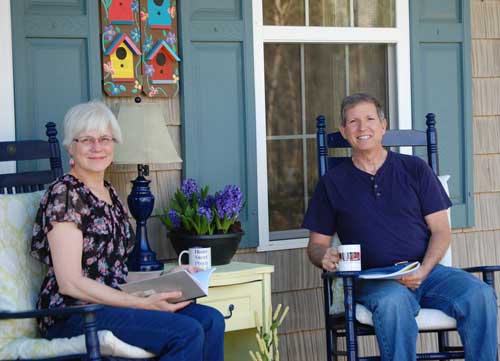 ---