Hello, Porch Friend,
Welcome to July, the month of fireworks, family gatherings and celebrating our Independence and the best of summer. July is vacation time for many families, lazy days for some, and the whirl of air conditioners and lawn sprinklers.
For us, it's very warm where we live. Keeping cool is important and keeping our flowers and lawn watered is challenging. How about for you?
What do you enjoy about July? For us, it's our patriotic holiday, the 4th of July.



---
Celebrating the 4th of July in America


We are absolutely in love with this porch in Cape May, NJ. We visited there years ago and the porches are a sight to behold.

The 4th of July is a day when we proudly celebrate our independence with a side of grilled goodies and a healthy dose of fireworks.

It's a time when we swap our daily worries for red, white, and blue decorations on our porch, and find the perfect spot for the evening's explosive spectacle. Do you do the same?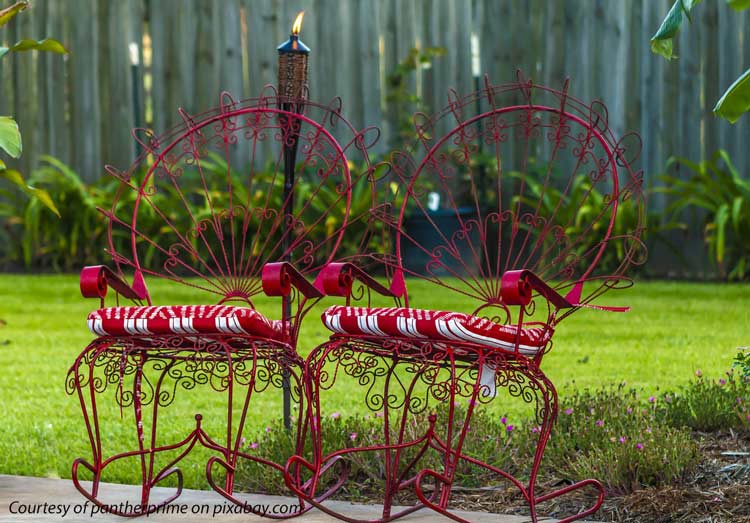 Picture this: Families pulling out lawn chairs and coolers in back yards and local parks.





The smell of sizzling hot dogs, hamburgers and grilled veggies fill the air, along with patriotic songs from nearby speakers.





And let's not forget the family dog, sporting a festive red white and blue bandana, licking his chops in anticipation of scraps falling from the grill.





Then as the sky gets dark and with a burst of color and sound, the fireworks begin with "Ooohs" and "Aaahs". The sky transforms into a kaleidoscope of colors, leaving us with heartfelt awe and patriotism.

Happy 4th of July to you and your loved ones! Stay safe whether you are traveling or lighting sparklers with neighbors.

May you get to celebrate however you most enjoy.



Enjoy These Patriotic Porches Too!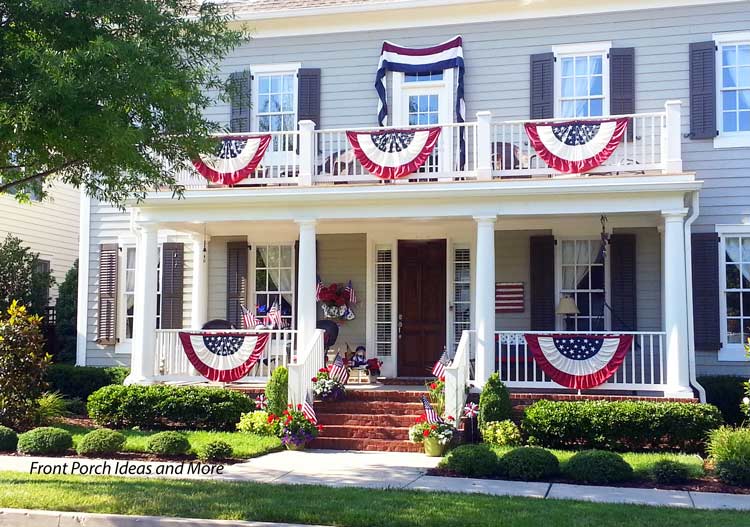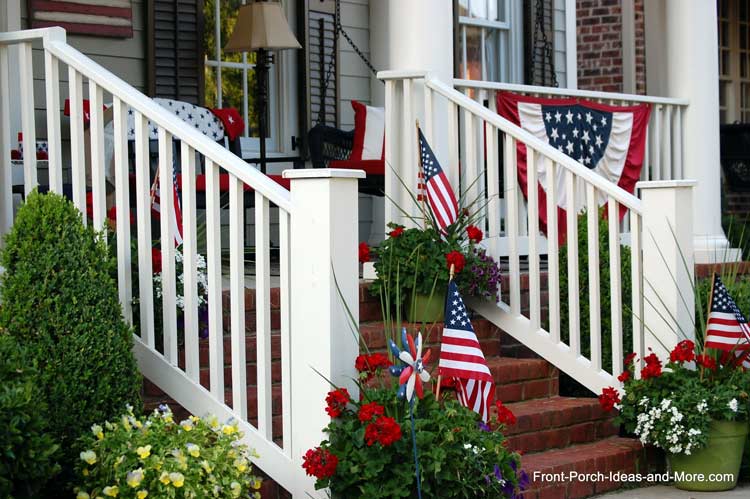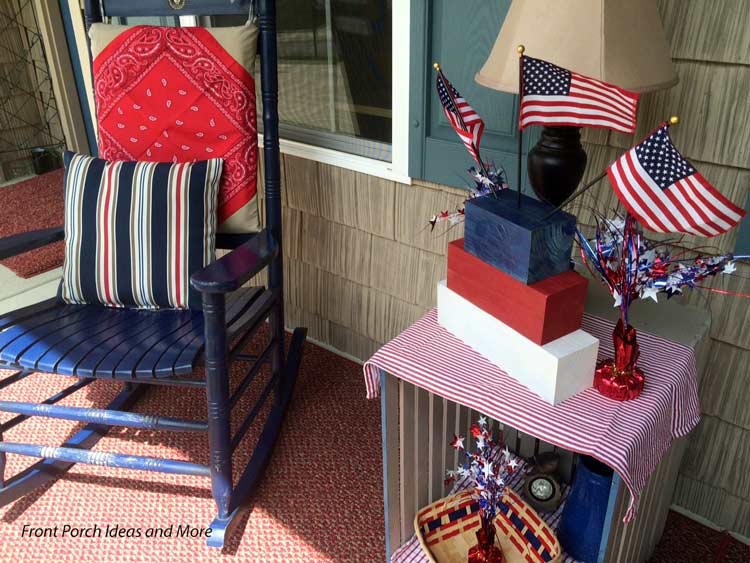 We have plenty of other patriotic decorating ideas right here Thank you for stopping by!



---
Etiquette for Hanging the US Flag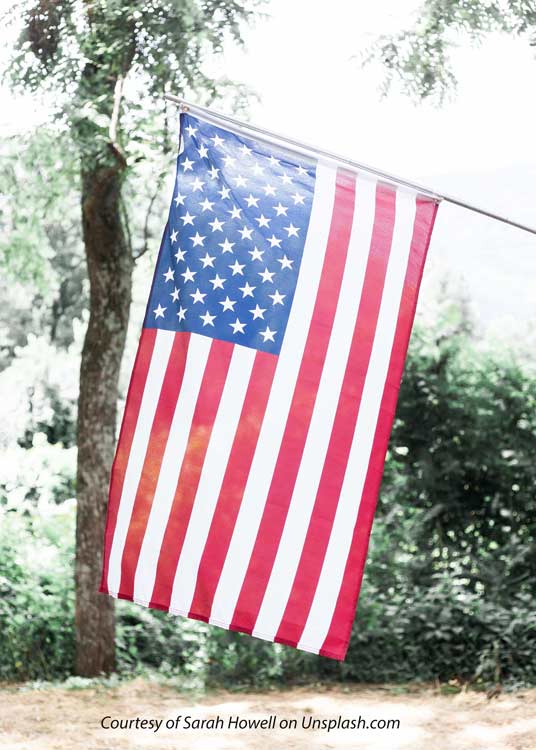 Displaying the USA flag outdoors is a great way to show patriotism and respect. Here are some common flag guidelines and flag etiquette for our USA flag.
Use a quality flag: Invest in a high-quality flag that is weather resistant and will stay in good shape. Always replace a tattered or faded flag.

Select an appropriate flagpole: If you're using a flagpole, ensure it's tall enough to accommodate the flag's size. The flagpole should allow the flag to fly freely. Make sure the flagpole is installed to withstand winds.

Respect the flag's prominence: The U.S. flag should be given a place of honor. It is customary to display the flag on its own pole, higher than any other flags or banners nearby.

Observe proper flag etiquette: The flag should be flown from sunrise to sunset. If you choose to display it overnight, it must be illuminated or else take it down. The flag should never touch the ground.
---
May You Enjoy Visiting Our Sponsors
---
Aluminum Screen Doors to Swoon Over


Don't miss out on enjoying the beautiful weather for lack of a screen door. Change things up this year.

Enjoy lovely weather more this year by installing a most durable and quality screen door from our sponsor and friends at PCA Products.

We think you will appreciate the wonderful quality and value you receive from PCA Products.





---
Vintage Woodworks Time-Honored Products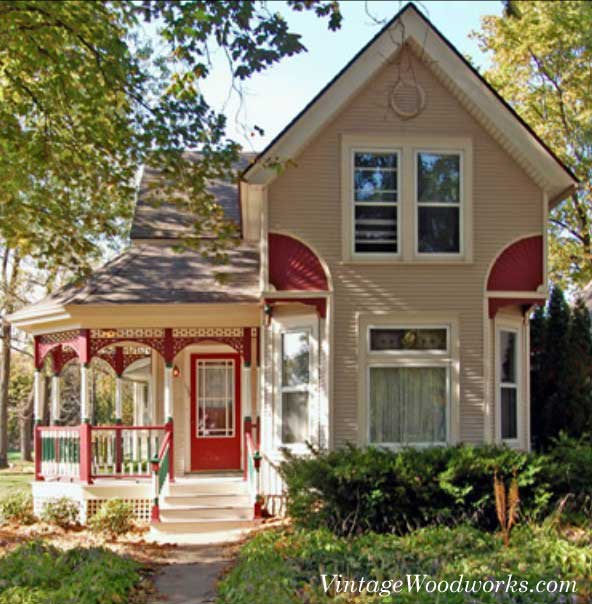 We're always happy to share the products from our fine sponsor and friends at Vintage Woodworks. They have been in business since 1978 and specialize in beautiful handcrafted products to beautify your porch and home.

Please take a look right here.





---
Lovelies From the Porch Store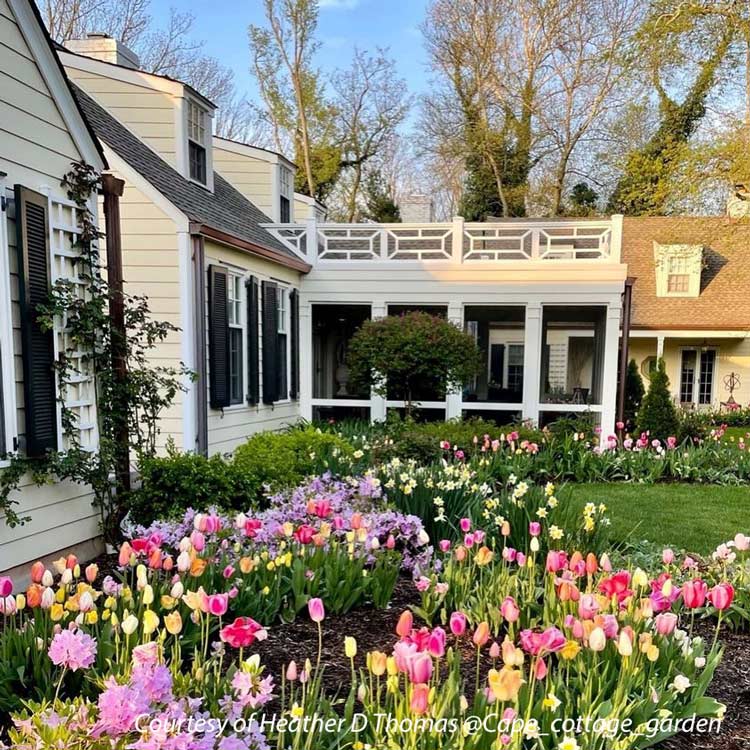 Look at the Widow's Walk Railing!
Photo courtesy of Heath D Thomas @cape_cottage_garden


We are very proud to show you the custom Widow's Walk Railing from our fine sponsor and friends at The Porch Store. See it above the screened porch? Really sets it off beautifully.
Want to see what The Porch Store can do for you? Check them out right here.



---
Till Next Time...


We all live busy lives, so thank you for being in our porch family! We appreciate you.

May you have a peaceful and festive month of July. Enjoy the kiddie pools, corn on the cob, watermelon and porch time. Enjoy all that summertime offers.

See you on the porch,

Our best always,

Mary and Dave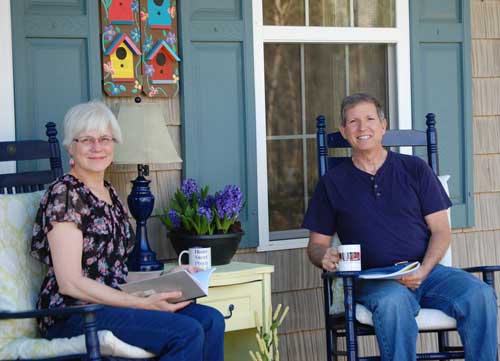 ---