Patriotic Porches
Pride, Patriotism, and Front Porch Appeal
Contrary to some, patriotic porches have not gone out of style. In fact, Mary and I know front porches love 4th of July decorations, Memorial Day salutes, Flag Day decor, and any other occasion on which you can showcase the good ol' red, white, and blue.

From flying Old Glory to showcasing your home with buntings, ribbons, artwork, figurines, and more, you can not only show pride in your country but also create an aesthetically pleasing array of colors.

Use our Patriotic Porch Directory to explore a myriad of ways you can create a most patriotic porch for any occasion.



Patriotic Porch Directory
More Porches Decorated in Red, White and Blue
Look at Joni's Patriotic Screened Porch
Click the play button to see Joni's wonderful screened porch
Find Joni on Instagram (@popartminis). She's a wonderful artist and draws the cutest pictures!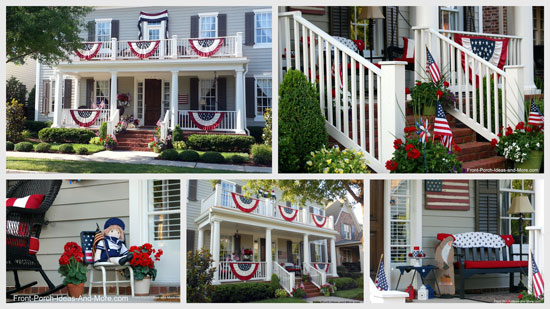 Enjoy our photo collection of patriotic porches that are sure to inspire you and hopefully, give you ideas you can use on your own front porch.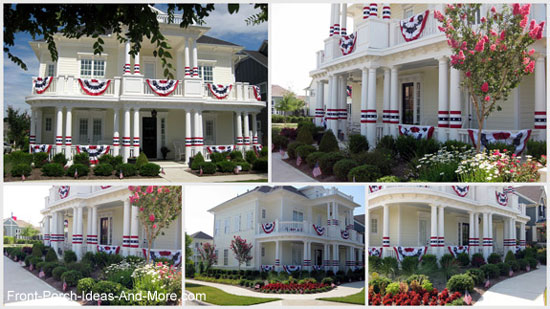 Local patriotic porch contest winner in McKinney, Texas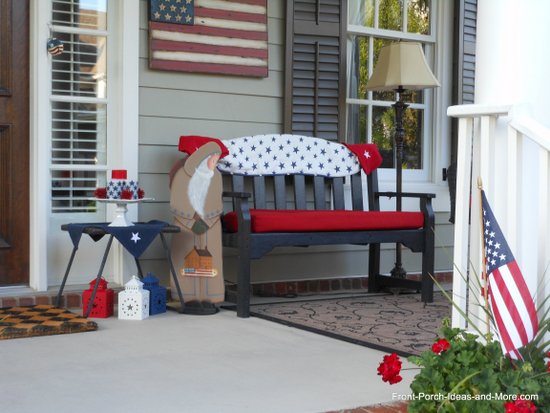 Front porch bench with patriotic colors and red, white, and blue lanterns
You can find lanterns and other like objects at Hobby Lobby, Ross's, Jo Ann's, etc., for minimal costs (especially on sale) and paint them patriotic colors. See Dave's tip below regarding an easy way to repaint items.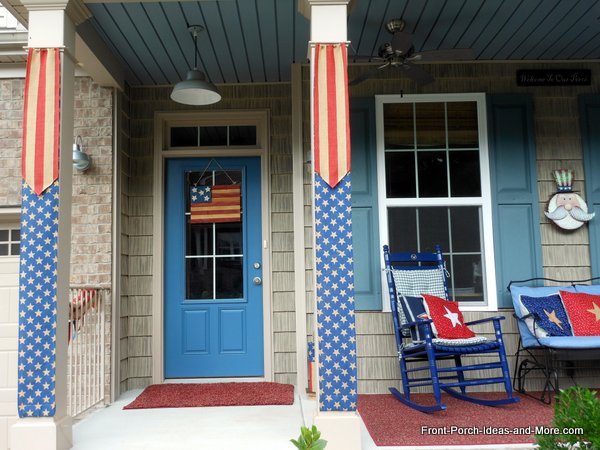 We really have enjoyed our own Americana style decorating for the 4th of July. We designed these burlap banners for our porch columns and they were quick and easy to make.

Do you want to make some banners for your porch?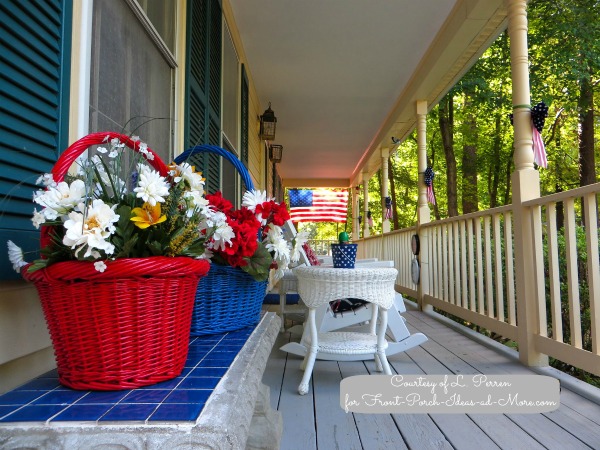 With thanks to one of our readers, Lily, for sharing her porch with us. She spray painted the baskets and tiled the cement bench. Pretty, aren't they? Such beautiful sunshine streaming through the American flag.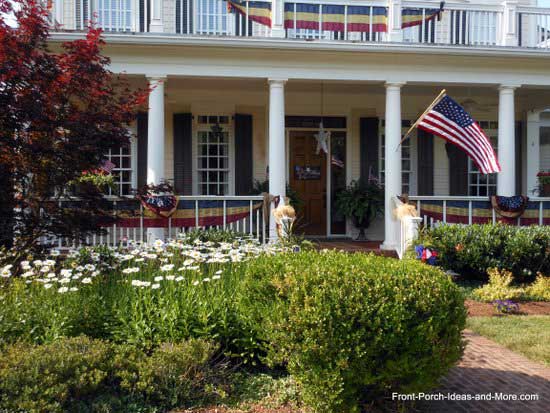 We like the nostalgic looking banners across the railings - reminds of the way front porches were decorated at the turn of the 19th century.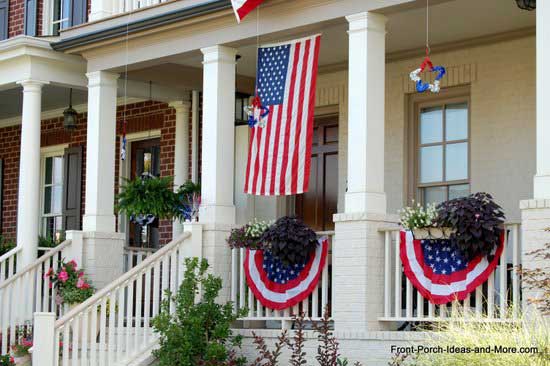 Buntings are an easy way in which to decorate for any patriotic holiday, remembrance, or celebration. Remember; however, to put the blue color on top!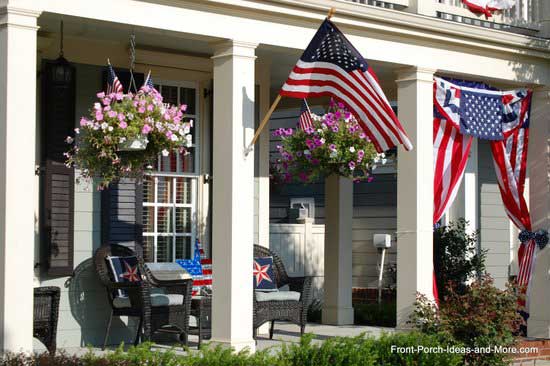 Decorate hanging baskets and potted plants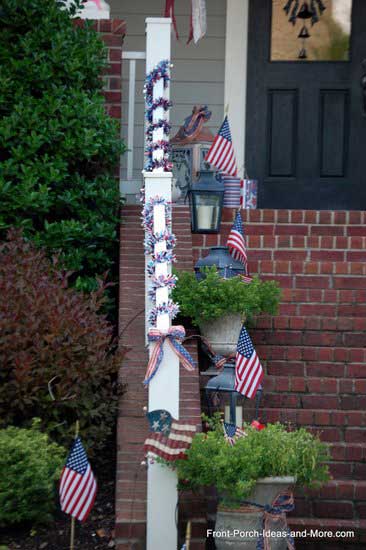 Don't' forget to decorate your porch railings - ribbons, flags, and garland
Create a patriotic scene on your porch - adds a bit of frivolity to the occasion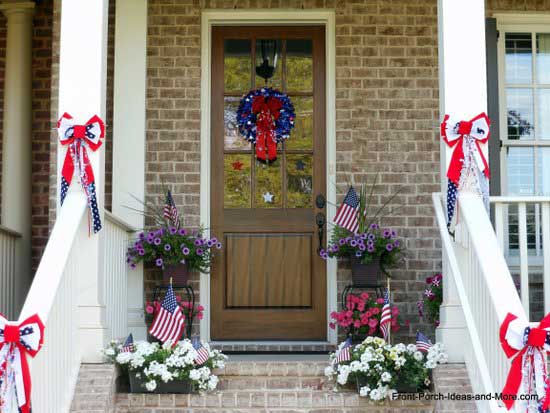 Patriotic ribbons, flower arrangements, and wreath on front porch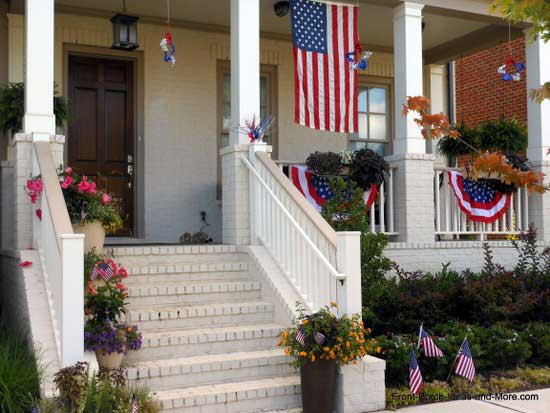 Lovely decorated front porch with colorful hanging stars
Videos: 4th Of July Decorated Porches
Patriotic Porches from Westhaven (Franklin, TN)
Patriotic Porches from Tucker Hill (McKinney, TX)
Enjoy More Pictures of Patriotic Front Porches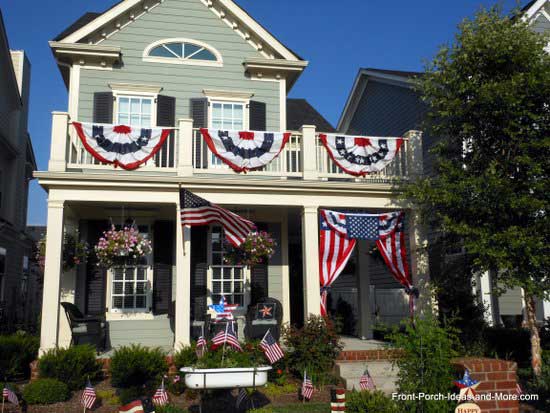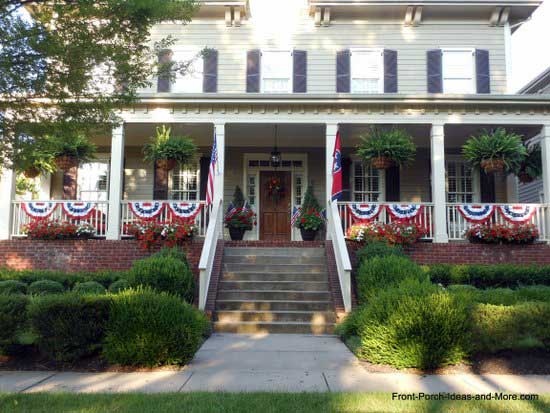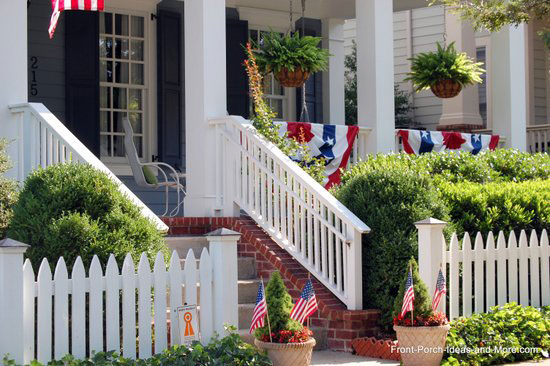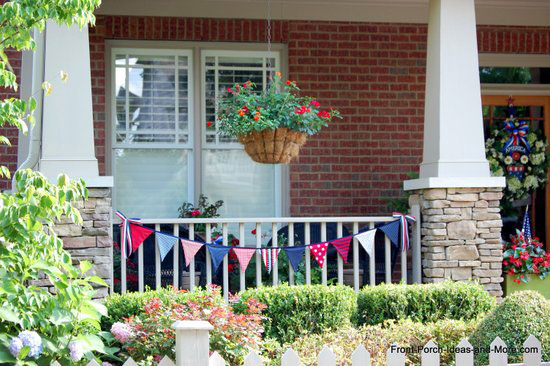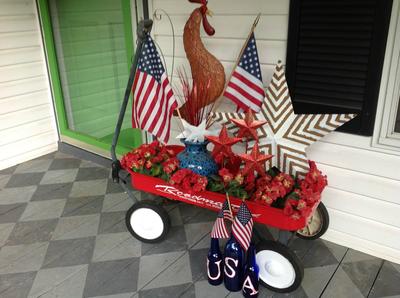 Patriotic porches submitted by our readers
Decorate Your Front Porch on These Patriotic Holidays
Inauguration Day (January 20 of each fourth year after 1965)
Washington's Birthday (also referred to as President's Day - the third Monday in February)
Armed Forces Day (third Saturday in May)
Memorial Day (the last Monday in May)
Flag Day / Army Birthday (June 14th)
Independence Day July 4
Coast Guard Birthday (August 4th)
Labor Day (the first Monday in September)
Gold Star Mothers Day (last Sunday in September)
POW/MIA Recognition Day (third Friday in September)
Air Force Birthday (September 18th)
Columbus Day (the second Monday in October)
Navy Day (October 27th)
Marine Birthday (November 10th)
Armistice Day Veterans Day - November 11
Pearl Harbor Day (December 7th)
This is Patriotism: Flag Day in the USA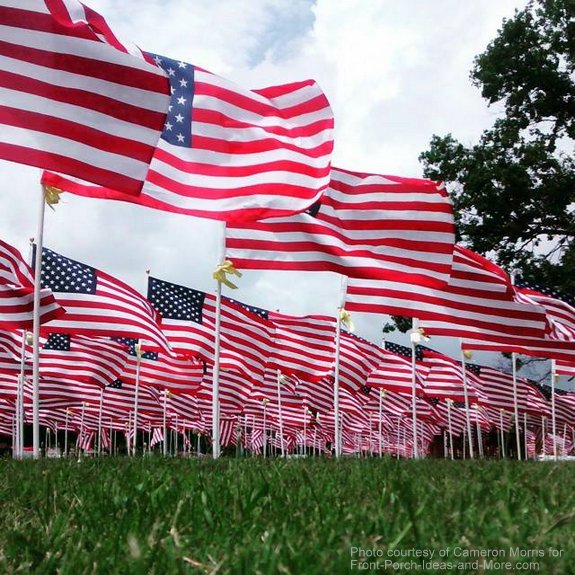 Photo courtesy of Cameron Morris
Our grandson, Cam, took the photo above of these beautiful USA flags flying proudly on Flag Day.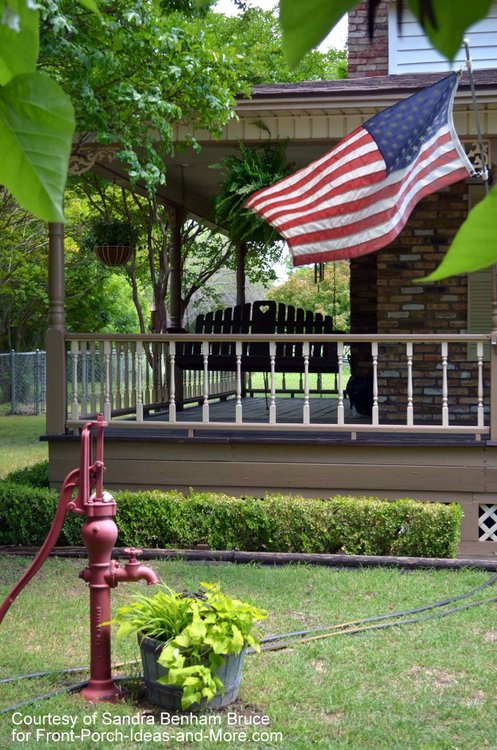 Thanks to Sandra Benham Bruce for sharing her patriotic porch with us. We also love her porch swing and that water pump.















Find top-rated service pros
Advertisement
Our Sponsors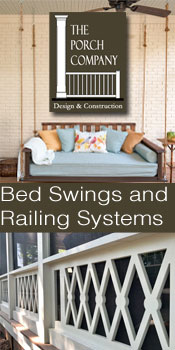 Porch Store - Custom Porch Products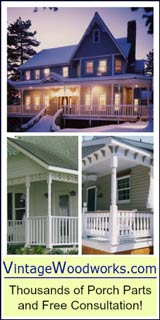 Vintage Woodworks for Your Porch Parts
PCA Products Complement any Home
---
Click here
The Secret to Getting Paid for What You Already Know
Advertisements
---
Get Our Newsletter,
Front Porch Appeal
and a bonus!
Learn more
!
Subscribe and also receive our eBook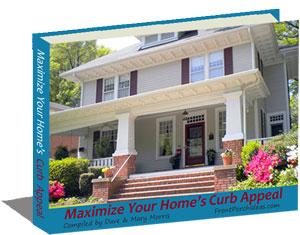 We will use your email address only to send our newsletter and this helpful ebook on curb appeal!
Enjoy our
back issues
.
---
What's New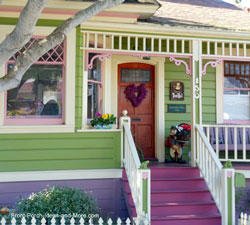 See Our Latest Updates
Get Our Porch Ideas Generator eBook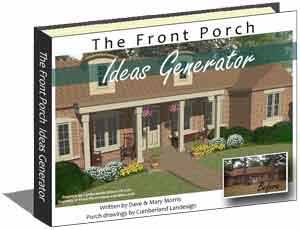 See Our Porch Illustrator eBook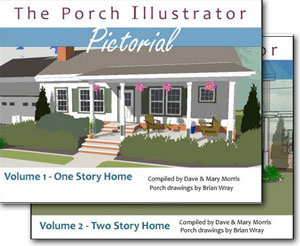 Search Our Site
Porch Ideas Network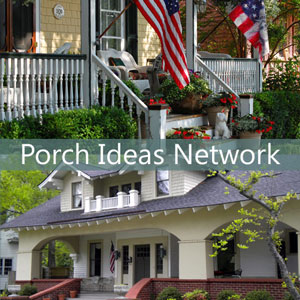 Have a wonderful day!