January: What's in Store This Year?
Hello, porch friend,
The new year has landed and how blessed we are to have a fresh start. We hope this finds you and yours well and we thank you for being with us.
Did you have pleasant holidays? Were they busy and festive or quiet and relaxing? Our holidays were some of both. May you feel settled and satisfied right where you are.
The New Year brings up fresh starts, things we would like to do better, habits we would like to improve, and dreams we would enjoy coming true.
Changes in our lives require effort, persistent effort. Upon embarking something new this year, keep in mind the words of Martin Luther King: "Take the first step in faith. You don't have to see the whole staircase, just take the first step."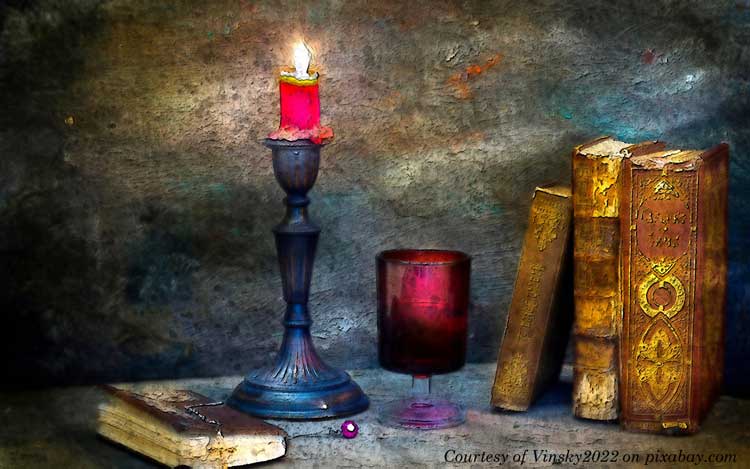 January is chill month for us. You too?
One thing Dave and I enjoy about the month of January is that it's a relaxing period to catch up on things, work on little projects, enjoy the coziness of the darker days and do favorite hobbies indoors.
Dave is learning to play the ukelele and I love playing piano so those are two very fun activities in January. We love spending time with family and friends, too! Plus reading good books, painting, getting out for walks and you-name-it.
Perhaps you love puzzles or games or have some other fun hobby. We'd love to hear what keeps you busy in the winter months.
No matter what, today is a gift to be enjoyed. This day will never return, so let it be joyful and productive.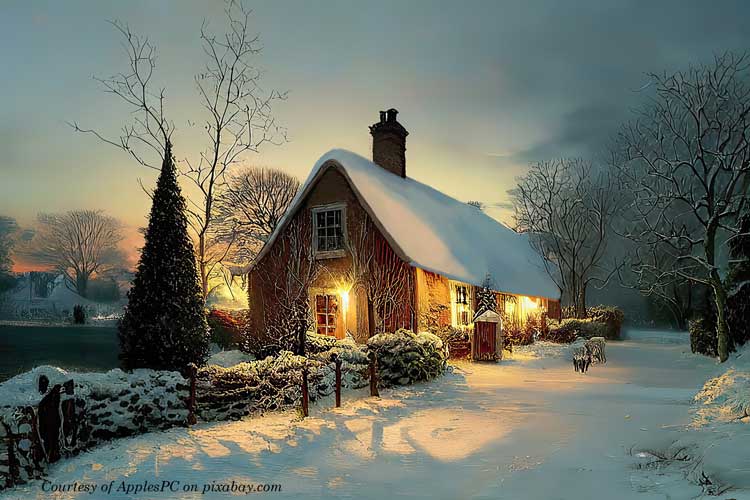 Do you have snow where you live?
Believe it or not, here in Nashville we had a white Christmas. The first one since we moved here in 2004. So, it was kind of a big deal. Along with that, very cold temperatures that may have done a number to our perennial plants and shrubs. We hope they come through in the spring.
Isn't this a beautiful winter cottage? We surely think it would be a magical place to stay.


---
Porch Resolutions for the New Year
We often have resolutions for ourselves: to exercise more, to work smarter or to eat better.

But how about our porches? We like having goals for our porch, too. This year we may get new rugs for our front porch, paint the rockers again, Dave "might" build us a new porch swing and otherwise, we plan to simply enjoy our porch.

We have some ideas for you, perhaps some ways you too can have porch resolutions. Here are a few and we bet you have some of your own.



Replace or update your porch lights
What a difference new porch lights make. We provide some general step-by-step instructions for replacing your porch lights.
That's what we did a few years ago to upgrade from our contractor-type lighting. And the new lighting surely makes a difference!





And last fall, we went one step further and spray painted our porch lights from silver to a hammered copper color. They look fresh and renewed once again. We like the fresh pop of color, too!



---
Add beautiful, handcrafted trim to your porch from Vintage Woodworks
Our Sponsor and friends, the folks at Vintage Woodworks, create handcrafted products to enhance and beautify your porch and home. From stunning brackets, medallions, running trim, finials and more, give your porch and home a distinctive, elegant lift.
Much of their website is dedicated to porches, so if you're serious about your porch, please stop by their site. We are so happy to work with Gregory, Holly and Ellen!




And look! Vintage Woodworks' Winter Sale has been extended. Now you can enjoy it through January 9th.

Please go here for all the important details.



---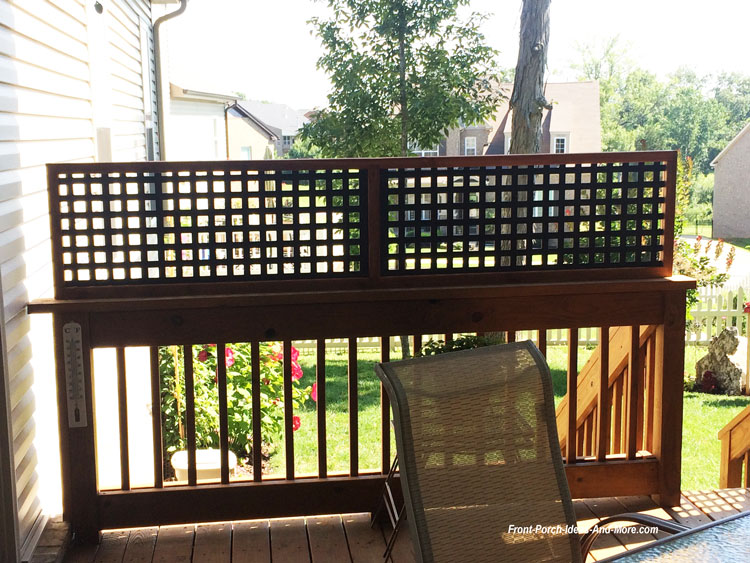 How about creating some extra privacy on your porch?
With a few adjustments on your porch, you can add some welcome privacy. The picture above is from our back porch. By adding a few privacy panels, the whole porch feels more intimate, especially for dining with friends.
See our ideas on creating privacy panels and other fun ways you can add privacy to your porch with plants, landscaping and more.



---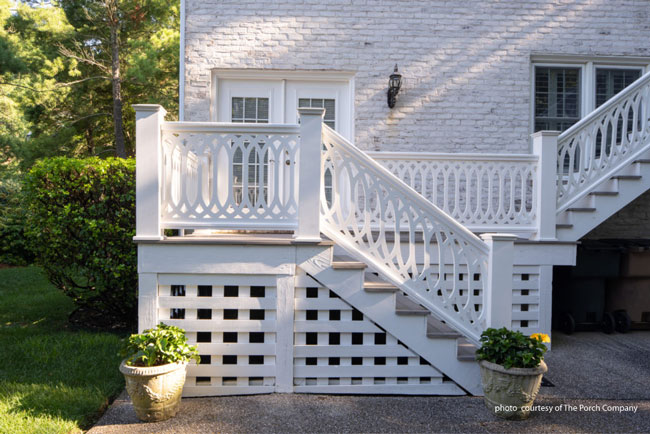 Give your porch a fresh, discerning upgrade with custom railings from The Porch Store
The Porch Store, another of our very fine sponsors and friends, creates these elegant railing panels, in addition to many other gorgeous products for your porch. We love how they look like wood without the upkeep.
The Porch Store is a custom product store offering products that enhance your porch and deck. They ship all over so please take a look.
We are very proud to work with Rachael Bornhop and her staff at the Porch Store.



---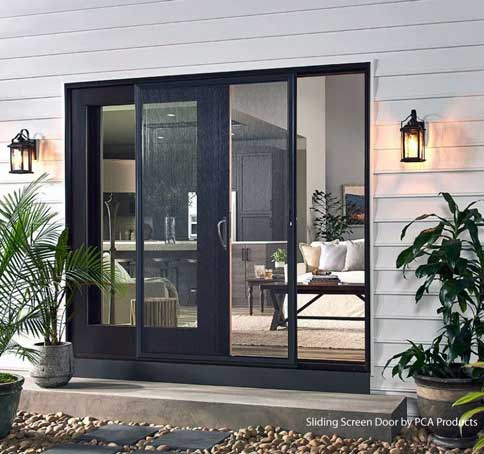 Install a handsome, quality screen door from PCA Products
Did you miss out on enjoying the fall weather last year for lack of a screen door? This is a brand new year! So now is your chance to really enjoy spring, summer, and fall this year by installing a most durable and quality screen door from our sponsor and friends at PCA Products.
We sure enjoy working with Steve Pfeffer and his staff.



---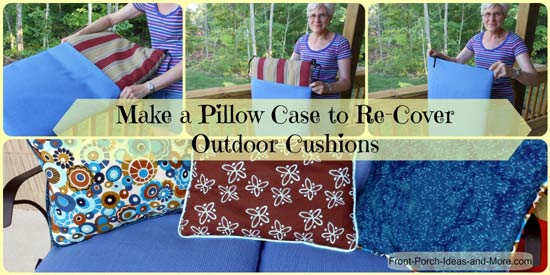 Easily recover your outdoor cushions
Like making a simple pillow case, you can recover your outdoor cushions and give them new life.
Go to our page about covering your cushions to get more ideas and info. We have a helpful and very popular video there.
If you don't like to sew, you can cover your cushions even more easily by simply wrapping your cushions with fabric, just like you would a present. And then pin on the back. It works well and although it might feel like cheating, it's ok and we do it ourselves especially for winter.
---
Stay Warm on Your Porch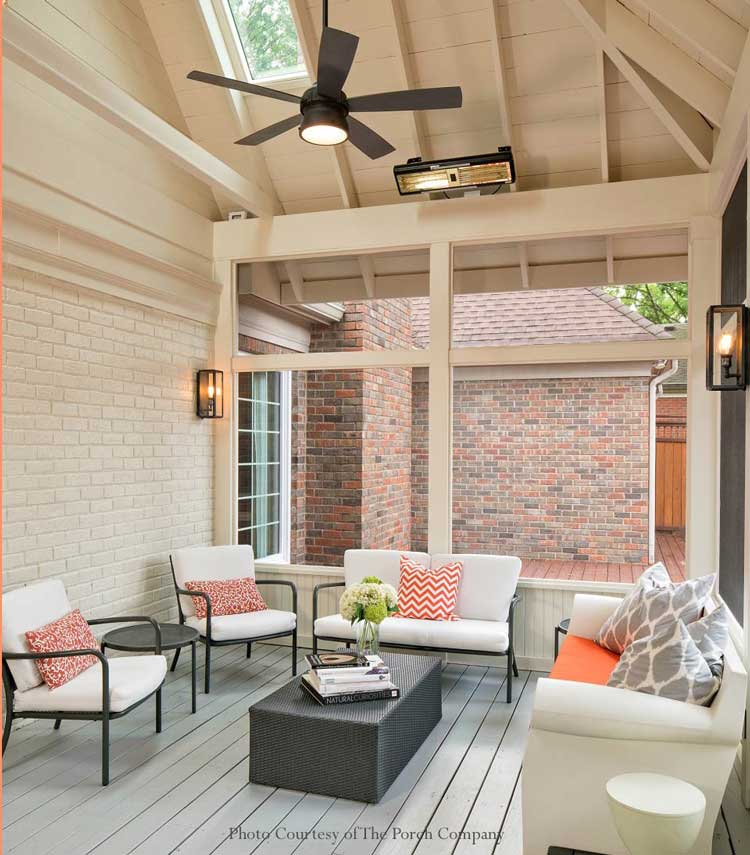 Radiant heaters are awesome for porches
With many thanks to The Porch Company for sharing the above pic with us.
Have you ever felt a direct ray of sunshine warming you up on a cold day? Infrared heaters are like that. Rather than heat the air, they emit infrared light, which is absorbed by our bodies and objects in the room.
We believe infrared heaters provide nice warmth for a porch.
If you decide to look into an infrared heater for your porch, we have much more information.
For more ideas to stay warm on your porch, check out our Amazon list we put together for you: Amazon Idea List to Stay Warm on Your Porch We'd be honored to have you shop our Amazon store. We hand-picked products for you. Many we have ourselves and love.
Here's our Front Porch Ideas Amazon store page.


---
Remember the Beauty in Porch Steps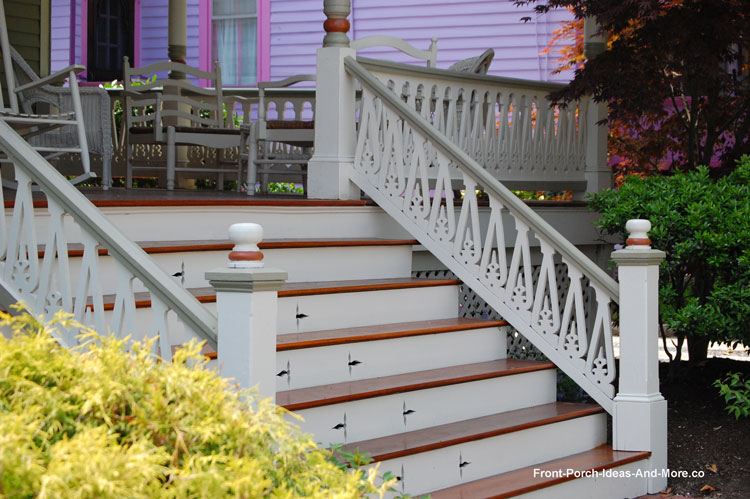 Porch steps are often overlooked.
We've traveled and seen many porch steps. And oh, what a difference they make when we pay attention to them, giving them some attention and love.
Look at the detail in the above porch steps. What an elegant way to welcome someone to your porch.
We have gathered a bunch more ideas of beautiful porch steps right here.


---
Till Next Time...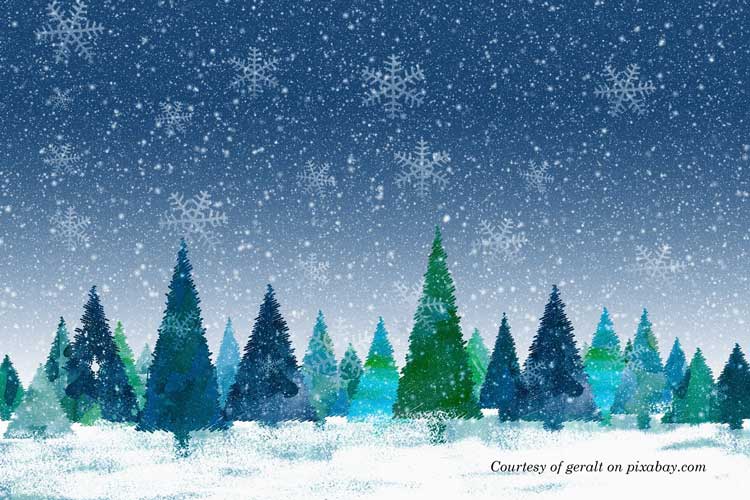 We all live busy lives, so thank you for being in our porch family! We are grateful to have you here.

May you have a peaceful, relaxing start to the New Year doing some things you love and sharing time with the special people in your lives.

See you on the porch,

Our best always,
Mary and Dave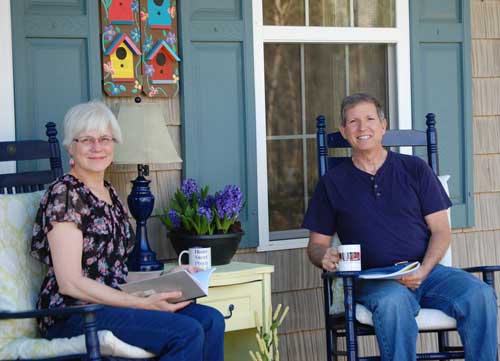 ---