How to Make Porch Privacy Panels
This 'How to Make Porch Privacy Panels' guide will show you how easy it is to make panels to not only enhance the look of your porch but also give you privacy or to hide unsightly views.





With a little ingenuity and vinyl lattice panels, we created additional ambiance and privacy on our back porch.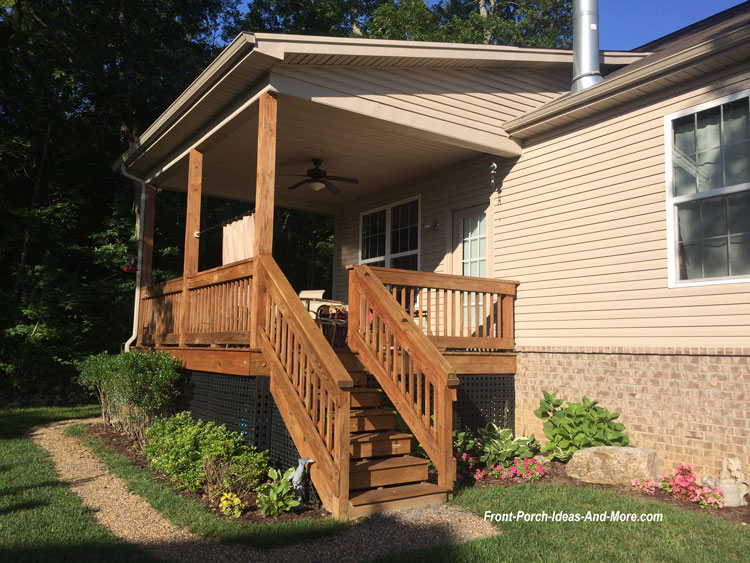 Before: Stepping back, here's how our porch looked before the privacy panels
After: Back porch with decorative vinyl lattice privacy panels
The privacy panels provide a visual filter and we gain a sense of privacy without giving up our overall view. Instead of using typical treated lattice or thin vinyl lattice from home supply stores, we opted for custom vinyl lattice from Acurio Latticeworks.

At 1/4 thick, the lattice comes in a variety of styles and can usually be custom made to your specifications and design. It is also super easy to cut. We opted for a square pattern to match our porch skirting underneath the porch.

We ordered these panels through Home Depot; however, you can also purchase larger sized panels directly from Acurio Latticeworks (contact information below).

Here's a general guide as to how I made the panel for our back porch which you can use to make your own. Your project will probably have different dimension requirements so you will have to modify our guide to fit your specific needs.



How to Make Porch Privacy Panels - Materials and Tools
Vinyl Lattice Panels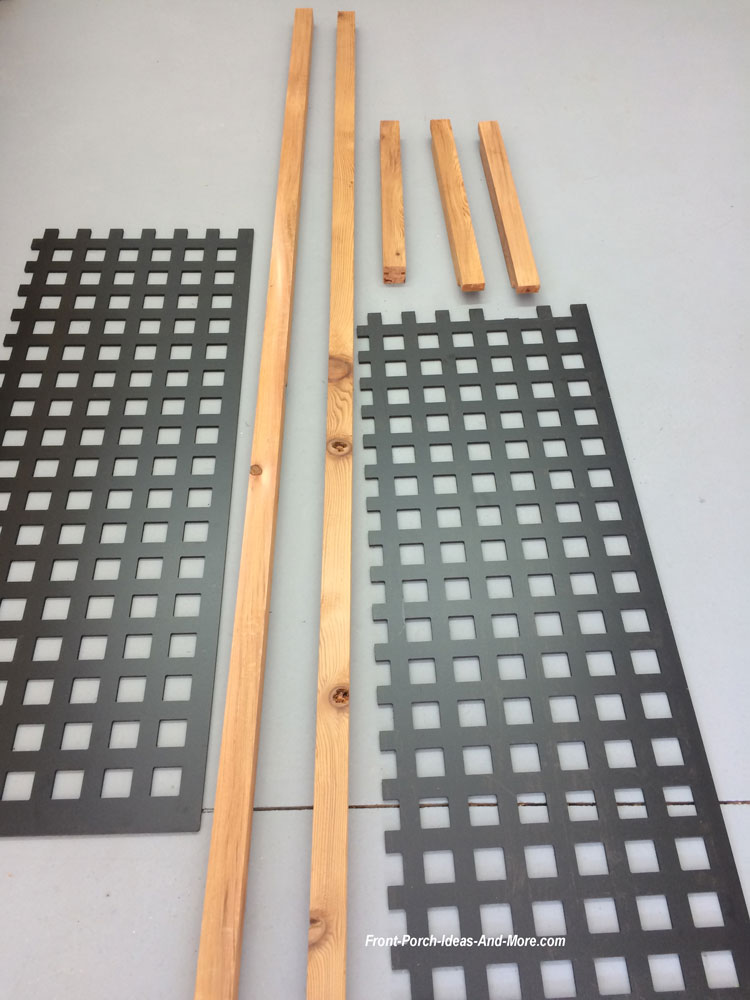 Cedar and vinyl lattice for privacy panel
Two panels (32" x 48" each).
Cedar (can substitute treated lumber). I purchased two 8 foot x 6 inch x 1 1/4 inch cedar boards for this project.
Table saw
Chop saw
Measuring tape
Pencil
Exterior wood glue
Clamps
How to Porch Privacy Panels - Construction
Cut List
Cut two vinyl lattice panels to 45 7/8 x 17 3/16's each
Rip cedar boards to 1 5/8 x 1 3/4 inches
Cut cedar into two rails and three stiles Two at 94 1/16 inches;Two at 19 7/8 inches One at 16 13/16 inches (center stile)
Cut Dados and Rabbets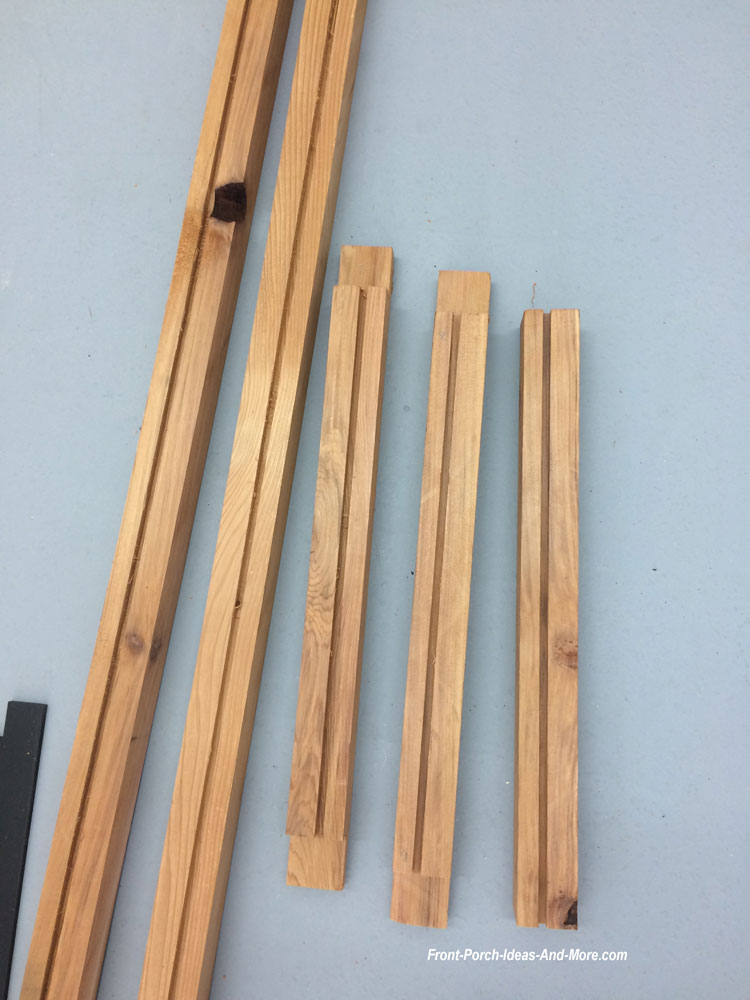 Dadoes and rabbet cuts on boards
Cut a 1/4" wide by 3/8 inches deep dado on each rail and end stiles
Cut two 1/4" wide by 3/8 inches deep dado on center stile
Note: You can center the dado or offset depending on your preference.
Cut 1 5/8 x 1 inch rabbet on each end of the end stiles.
Cut a 1 5/8 x 5/8 inch dado centered on both top and bottom rails (for center stile)
Privacy Panel Assembly
After all parts have been cut dry fit the panel and make any necessary adjustments.

Glue and clamp the panel together. I pre-drilled pilot holes and inserted one deck screw into each frame joint.

I stained the panel using natural stain.

Position on porch and secure with deck screws.








Privacy panel attached to top rail - note the matching skirting
The privacy panel adds ambiance to our back porch
We Needed One More Panel
Because we wanted a bit more privacy on the back side of our porch, we needed to add an additional panel. We made it the same way but cut the vinyl panel at an angle since we were installing it on our stair rail.

To do so, we placed the panel in position against the top rail so we could mark the angle to make a perfect fit.



Marking vinyl lattice to fit angle of railing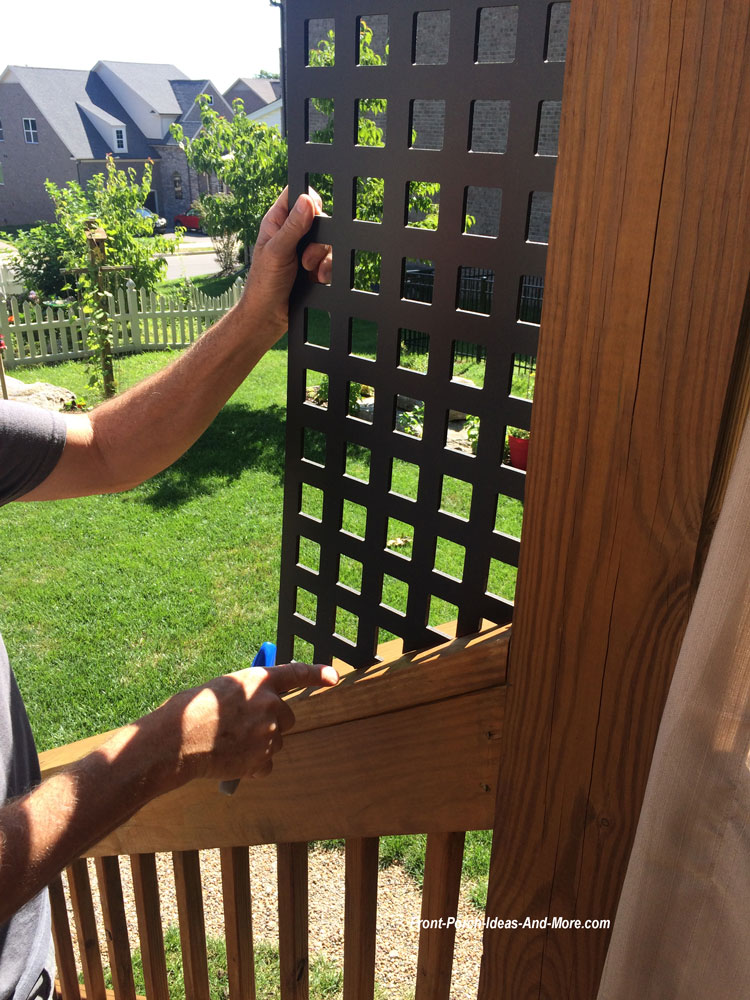 Vinyl lattice cut to fit angle
We cut and assembled the parts in the same manner as above.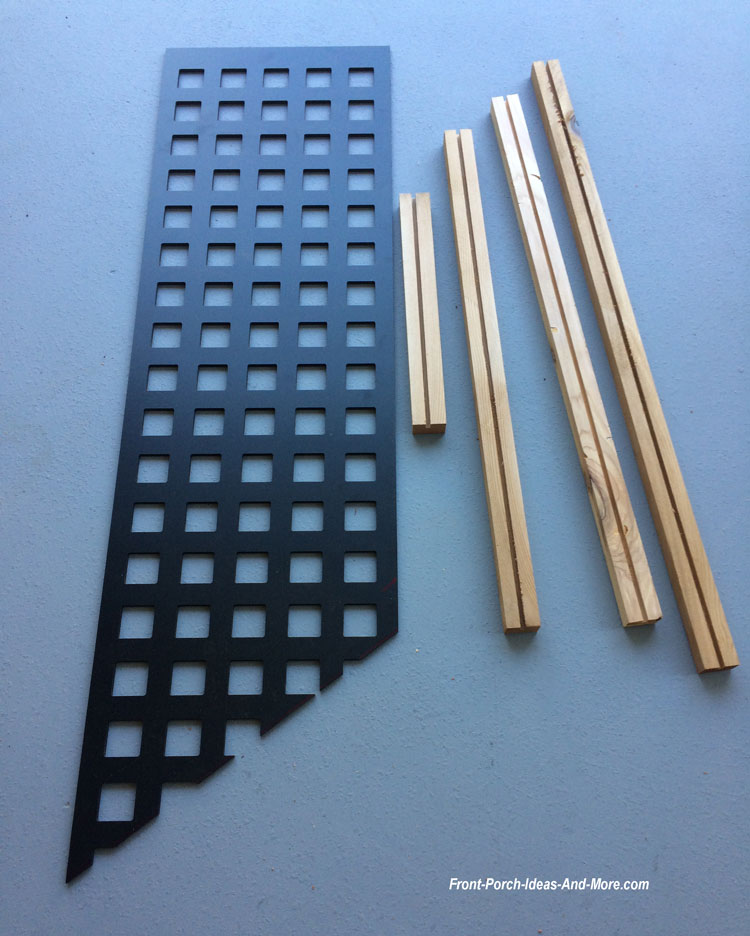 Privacy panel parts
This panel provides just the right amount of privacy we were wanting.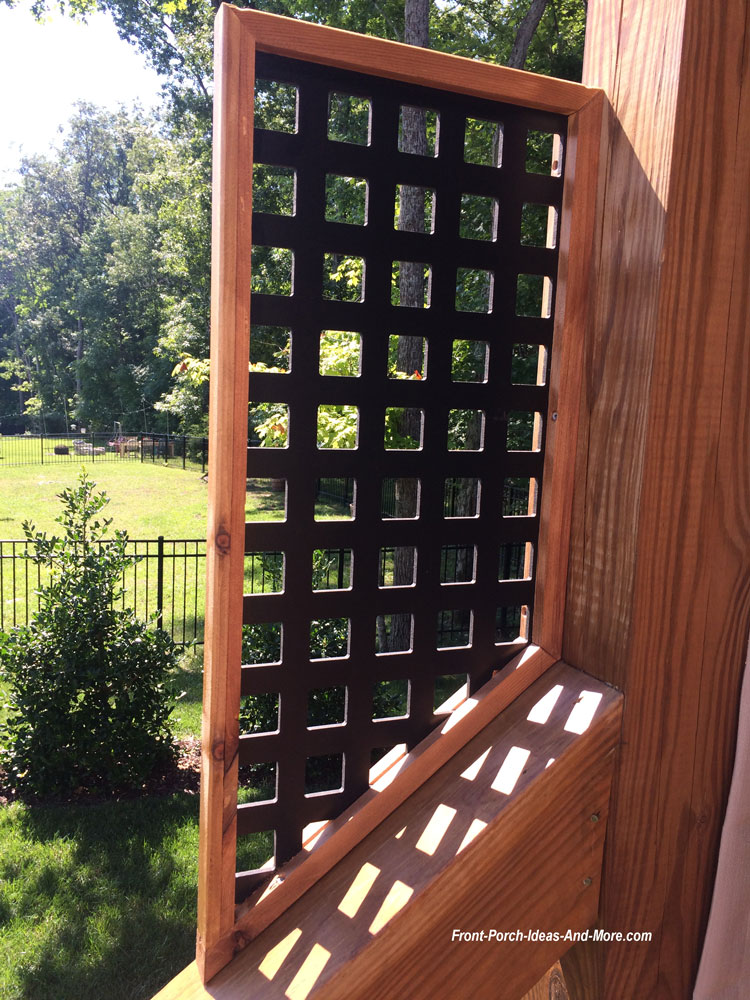 Aesthetically pleasing privacy panel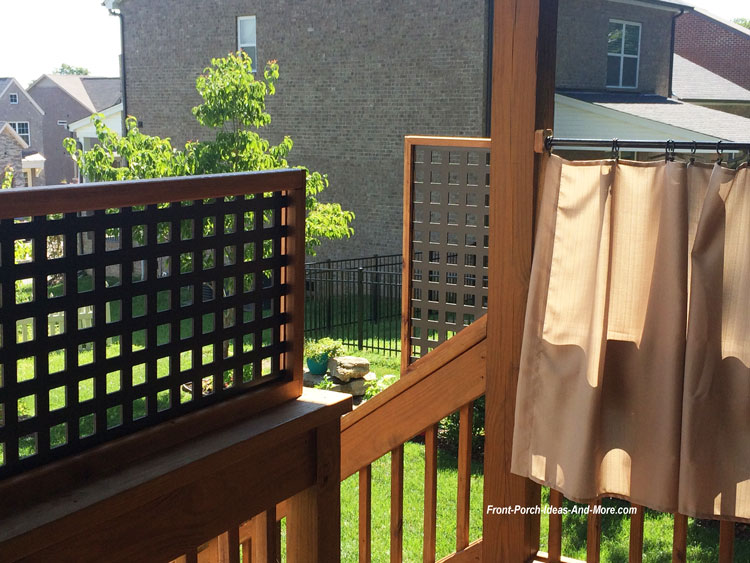 Both privacy panels in place
We Enjoy Working with and Using Custom Vinyl Lattice
Mary and I really like using vinyl lattice from Acurio Latticeworks. We've used it as porch and deck skirting, privacy panels, and other projects as well.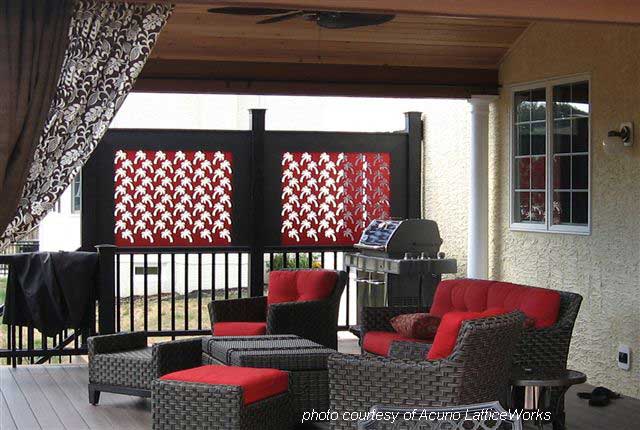 Acurio Latticeworks privacy panel with palm tree design









The Amazon ads are our affiliate links. Thank you.








Popular Pages
---
Our Sponsors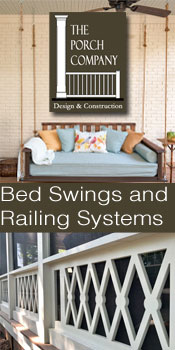 Porch Store
Custom Porch Products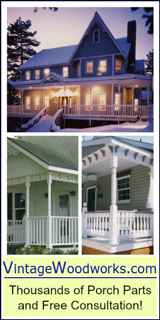 Vintage Woodworks
For Your Porch Parts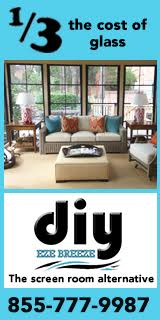 DIY Eze Breeze
Screen Porch Windows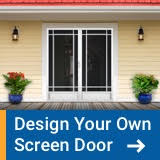 PCA Products
Complement Any Home
End sponsor section
---
---
Copyright© 2008-2018
Front-Porch-Ideas-and-More.com.
All rights reserved.
Content and photos may not be reproduced
in any way without our written permission.