Creative Mailboxes
A Decorating Opportunity Beyond Your Porch


Creative mailboxes are not only fun and charming, but they can also be beautiful and unique. I am sometimes amazed at the decorative mailboxes I come across that tell much about the homeowner's personality.

While your front porch can add immense curb appeal to your home, your mailbox can add even more personality and warmth to your home.

Dave and I are very pleased to show you these pictures of mailboxes provided here by our friends at the Cedar Store.

Additionally, the Cedar Store provided the following mailbox ideas that we know you will enjoy.







---

Mailbox ideas from the Cedar Store

Have you ever thought much about your mailbox? If your first thought was about that dreaded bill you're hoping never comes… you're completely off base. How does yours look? Rusty? Dark? Does it just blend in and disappear?

If no one besides your mail delivery person has ever noticed your mailbox, in a good way of course, then it might be time to pay it a bit more attention. You may not know this, but mailboxes have evolved right along with the mail. (Can you imagine telling the Pony Express about e-mail?) And, there's no reason that you can't hop on board!

First, make sure that your mailbox is a true reflection of you. Just because something is snazzy, doesn't necessarily mean it belongs in your home. What appeals to you?

Do you love a rustic, woodsy themed decor?

Log cabin mailboxes are very popular, and will make your mail feel right at home!



If you're a little bit more farm and country than rustic and woodsy, how about a barn mailbox?



Train mailboxes will appeal to the kids (or, well, the kids at heart!) receiving letters, of course.



Very popular in coastal towns, light house mailboxes provide that beacon of light to that weary, traveling postal carrier.



But, there are also mailboxes that look like covered bridges, mailboxes with windmills, and even mailboxes that look like, well, a U.S. mail truck! So many creative mailboxes.





No matter what route you choose to take your mailbox, it's just important that you love it.

Your mailbox doesn't necessarily have to be ornate, overwhelming, or over-the-top to be fun, funky, and friendly. You will get your mail whether your mailbox is dazzling or drab - but given the choice, why not dazzling? So, play with color, coordinate with your home's accents and your current outdoor furniture, and give your mailbox the attention it deserves.
---


Dave and I thank the Cedar Store for sharing these creative mailboxes with us. When you decorate your porch, don't overlook the possibilities for your mailbox, too. Have fun.





About Cedar Store CedarStore.com

specializes in patio furniture and outdoor decor.

Their biggest passion is always making sure everyone can get the most out of their outdoor living spaces as possible.

We are happy they shared these mailbox ideas with us.





Decorative Mailbox Covers - Another Fun Option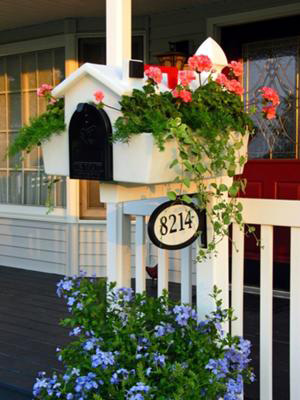 Photo courtesy of Teresa Monares, Stover, MO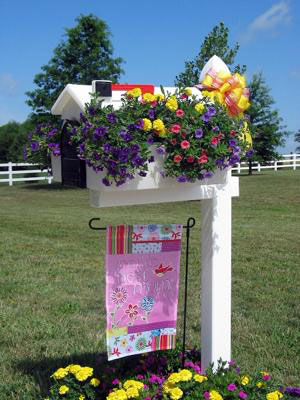 Photo courtesy of Teresa Monares, Stover, MO




One of our readers, Teresa M., shared these pictures with us and wrote the following:

"My husband and I developed this idea to dress up a plain mailbox and it is an eco-friendly solution to curb-appeal. It is a mailbox planter that slips over an existing #T-1 standard mailbox.

You can paint this mailbox accessory and customize it in endless ways. It is a wonderful curb appeal booster!"


---

Dave and I think you can find Teresa's mailbox covers on eBay by searching for ~creative mailbox planters~. Here is another to enjoy.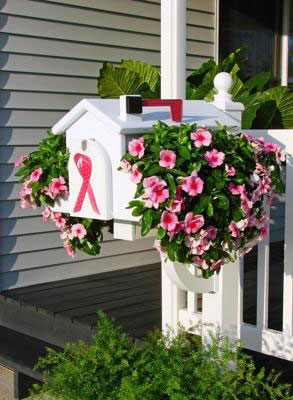 Photo courtesy of Teresa Monares, Stover, MO
Porch

/

Front Porch Decorating

/

Get Curb Appeal

/ Creative and Decorative Mailboxes







Helpful Links
Popular Pages
---
Our Sponsors
Porch Store
Custom Porch Products
Vintage Woodworks
For Your Porch Parts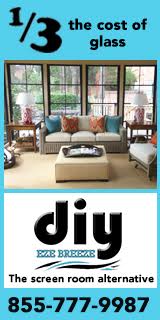 DIY Eze Breeze
Screen Porch Windows
PCA Products
Complement Any Home!
End sponsor section
---
---
Copyright© 2009-2016 Front-Porch-Ideas-and-More.com.
All rights reserved.
Content and photos may not be reproduced
in any way without our written permission.

Our Sponsors
Vintage Woodworks
For Your Porch Parts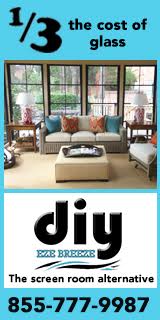 DIY Eze Breeze
Screen Porch Windows
Porch Store
Custom Porch Products
PCA Products
Complement Any Home!
End sponsor section
---
---