If you purchase an item through affiliate links within our content, we will earn a commission at no cost to you. As an Amazon Associate we earn from qualifying purchases. See our disclosure policy.
Fantastic House Plans with Porches
House plans with porches are always in style - in fact, they are more popular than ever. There's just something about a porch that make a house a home.

Whether desired for curb appeal or for a place to relax and watch the world go by, a front porch is an architectural feature that adds value and comfort to almost any home.

Don't forget that you may have options for porch designs when selecting home plans.

When selecting your plan be sure you can alter or modify the plan. This ensures you can modify the plan to make it a wrap around porch house plan if you so desire.

If you'd like to search for house plans, we welcome you to search on Family Home Plans. Our referral link means the exact same price to you.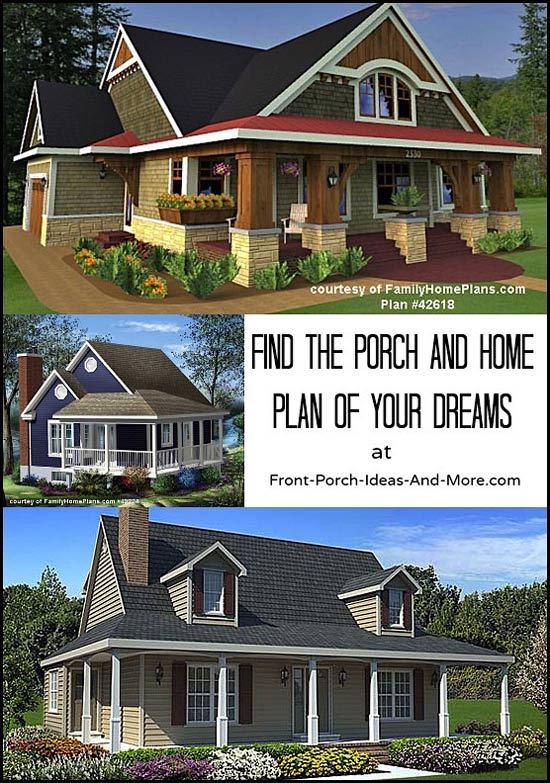 Do you dream of a home with a porch? We've found some very nice plans!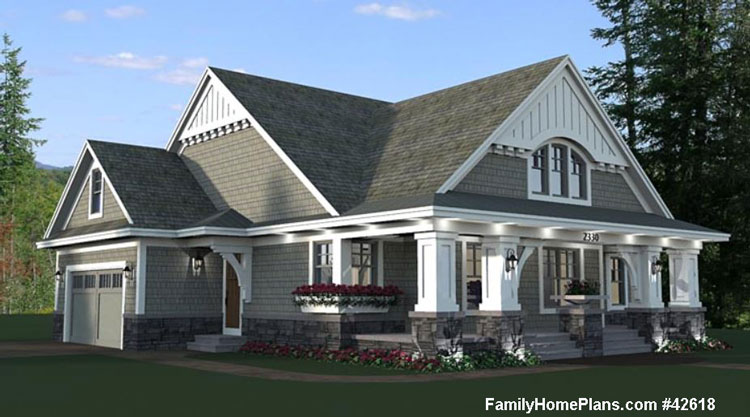 Inviting front porch everyone would love - Family Home Plan #42618
House and Porch Plan Directory



























Before settling on a home plan, contemplate how it complements your lifestyle, stage of life, and of course, your budget. Mary and I have gone through the biding process twice and know that a "dream" home begins with a detailed plan.

We also know that unless you have an unlimited budget, you will have to compromise on something. So it is very important to distinguish must haves from would-like-to-haves during your selection process.

Our current home was built from a wrap around porch house plan, one of two features we really wanted. (The other was a window over the kitchen sink.)

We appreciate Family Home Plans allowing us to feature their house plans with porches and know you can find your dream home too.
Entertaining Home Plan Video
Here's a short video of one of the home plans Mary and I really like; hope you enjoy the different perspectives it affords.



Plan # 58198
House Plans with Porches Gallery
We thought we'd feature some of the most popular home plans that have porches - we know you'll soon discover why they are popular.

For your convenience, we've linked to the actual plans so you can obtain more detailed information or for ordering if you so desire.



Beautiful Home with Post and Beam Appeal
Front porch with stone column bases and square wooden columns - Plan #65862
Actual Home Built from Plan Above
Family Home Plan #65862
Country and Farmhouse Plans
Beautiful Farmhouse Country Porch Plan
Amazing farmhouse front porch - get more details for plan # 45628)



Who doesn't like a large wrap around country style front porch? This home has one plus dormers which adds lot of curb appeal. Hang a swing or two and enjoy relaxing on this inviting porch.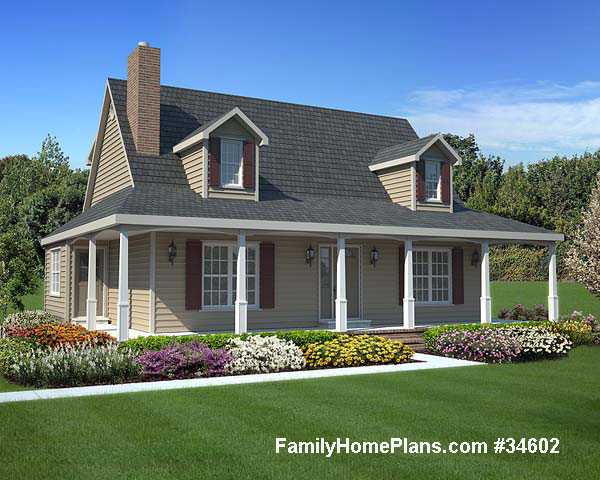 Family Home Plan #34602


Go all out with this beautiful country farmhouse home and porch plan.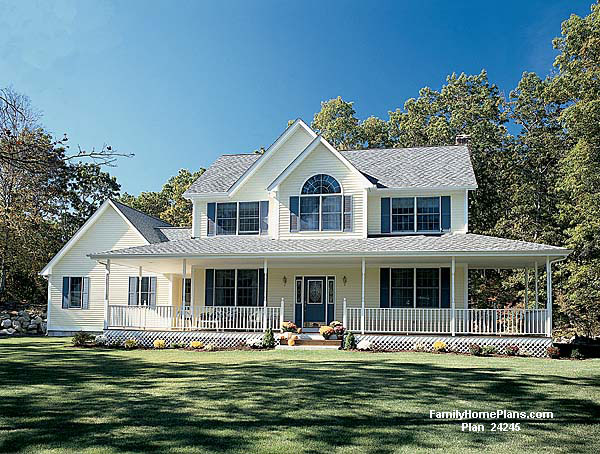 Grand home and porch - Family Home Plan #24245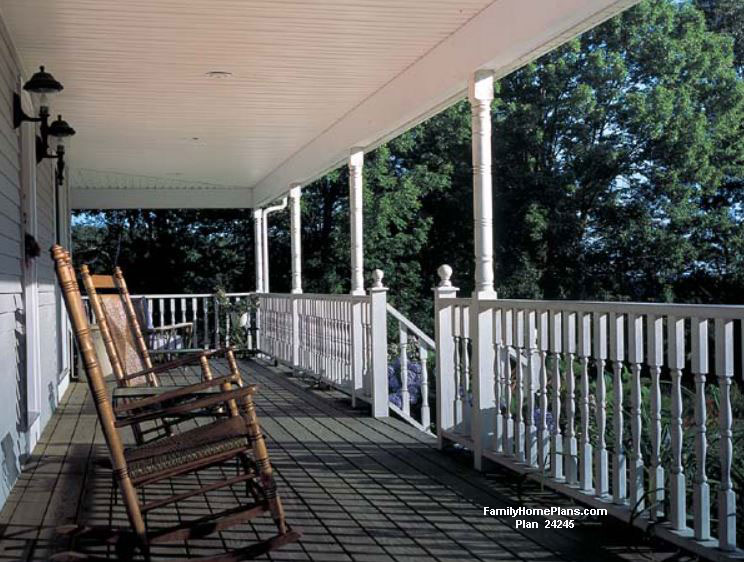 Imagine spending family time on this front porch - Plan #24245
Ranch House Plans with Porches
We've been asked several times about ranch homes with aesthetically pleasing porches. Often times a ranch home's roof slope is low making it more difficult to attach a porch blends with the architecture of the home. We found these exciting ranch home plans that have fun and appealing front porches.



Cottage in the woods with charming front porch - Family Home Plan #49824


Although small in size, this ranch cottage (photo below) is full of appeal. At only 576 square feet it is perfect as a starter home (nice and cozy) or possibly modify this plan to add additional square footage. We love the little front porch.



Family Home Plan #86955
This is a nice 9 foot ceiling ranch home with an inviting front porch. Depending on your lot, you could opt to have this remain an open porch (no railings as shown) or with railings if required by local building codes. Either way, it would be a great family porch.



Great open porch feel - Family Home Plan #40026
Really nice ranch style home design and the arches between the porch columns are a nice touch along with the heavier column pedestals all of which adds a bit of sophistication to this home.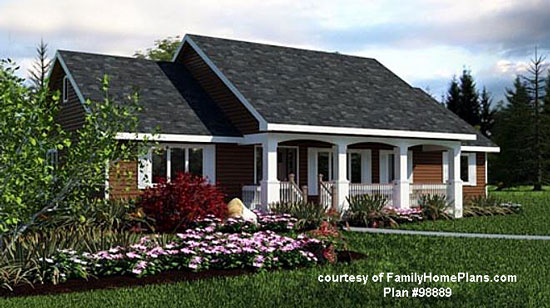 Classic lines for a ranch home - Family Home Plan #98889
Baby Boomer House Plans with Porches
If thinking of down sizing, whether you are retiring or not, check out these neat homes we discovered that have ideal front porches.

This house plan offers 1420 square feet and a most appealing front porch with a gable roof design over the front door. This plan can also be modified to suit your specific needs.



Perfect home and porch for down sizing -Family Home Plan #92459



Arched openings between porch columns and a home plan with interesting roof lines combine to make this a real charmer.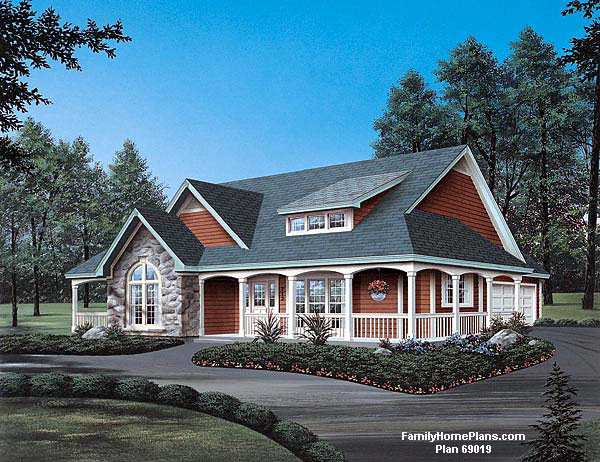 Fun home with wrap around porch -Family Home Plan #69019
Charming house plan with front porch - Family Home Plan #86105
Luxury House Plans with Porches
Rendering of luxury home with wrap around porch - Plan #24403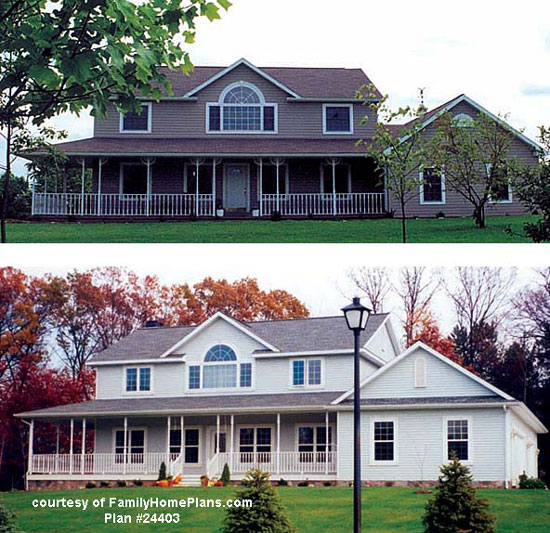 Homes built from plan above - Plan #24403



Many luxury homes do not have front porches. However, we did find a rather good selection such as the one shown below along with a photo of an actual home built from the plan.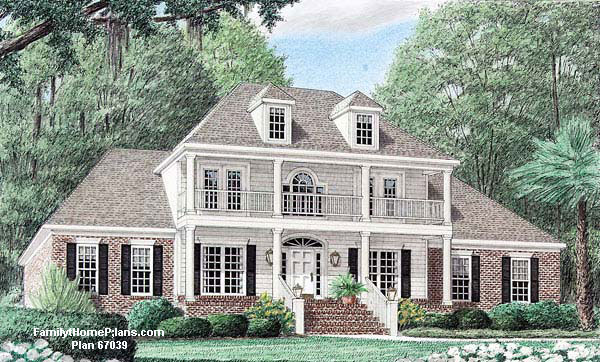 Executive home with wrap around porch - Plan #67039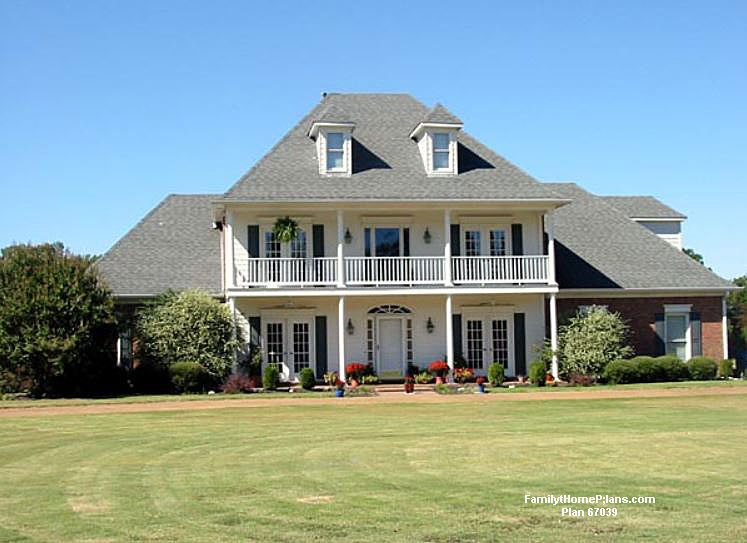 Executive home built from plan above - Plan #67039
Our Sponsors


End Sponsors


---



Thank you for taking your time to stop by. See what's popular and new here.
Enjoy shopping Amazon
(affiliate link)
Our Sponsors
End Sponsors
---
Find Top-Rated Service Pros (our referral link)
---
Get Our Newsletter,
Front Porch Appeal
and a bonus!
Learn more
!
Subscribe and also receive our eBook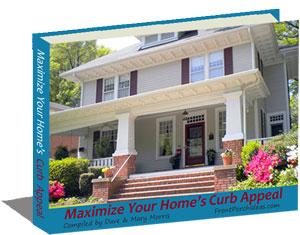 We will use your email address only to send our newsletter and this helpful ebook on curb appeal!
Enjoy our
back issues
.
---
What's New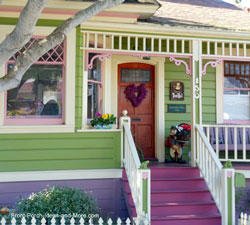 See Our Latest Updates
Get Our Porch Ideas Generator eBook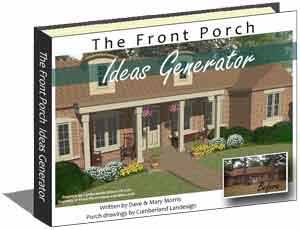 See Our Porch Illustrator eBook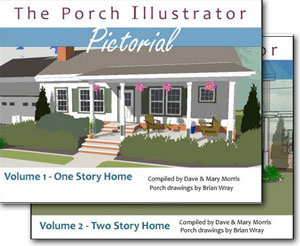 Porch Ideas Network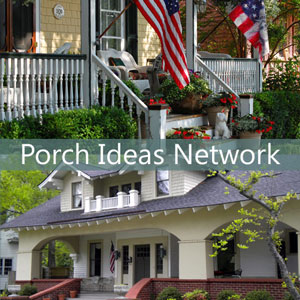 Thank you for taking your time to stop by.
See what's popular and new here
.