Amazing Screen Porch Windows
Make for a Fantastic Porch Enclosure
With these screen porch windows you only have to provide the openings. Porch windows make converting your porch, screened porch, deck, and even your garage into a three season room as easily as we've seen. Convert your screened porch into a comfortable outdoor room at a fraction of the cost of glass panels.

Designed to fit almost any size opening you can easily install screen porch windows yourself or hire a contractor.

The windows featured here are from DIY Eze Breeze. We are proud to share this with you.



Did you gather some three season porch ideas here?
Now you can enjoy the outdoors dust and pollen free.

If you suffer by what I call "pollen pollution" from the likes of oak, pine, cedar, or other pollens,screen porch windows may help to reduce the pollen count so you can enjoy the outdoors.

And your porch furniture will love you for it.

Mary and I know many people suffer with allergies or live in dust-prone areas and cannot enjoy the outdoors as much as they'd like - now you can!



Dine in comfort - no bugs and no wind
Or open to enjoy a fresh breeze!
Mary and I are showcasing PGT's Eze-Breeze ® screen porch windows as an option you have to create your own 3 season porch. Our thanks to our fine sponsor, DIY Eze Breeze, for sharing their porch window photos with us.
Take a Moment to See Pat's Back Porch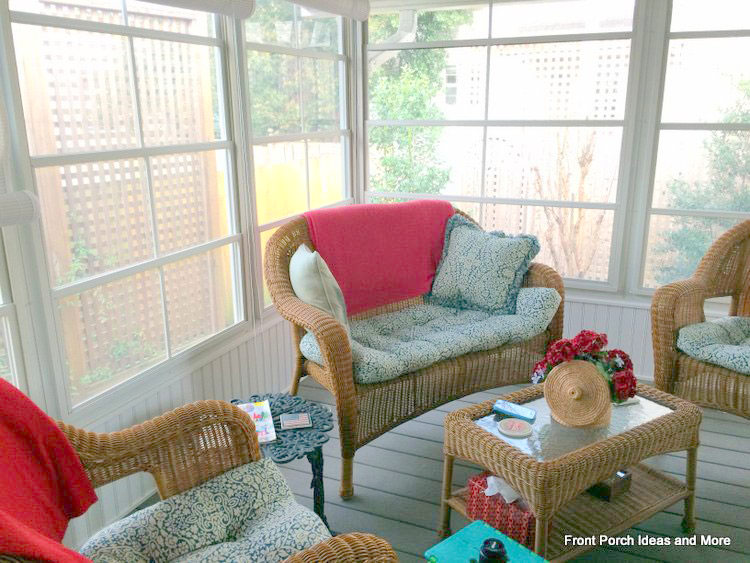 Our friend, Pat Heflin, invited us to visit her back porch and to show us her awesome screened porch windows. We really like how versatile and light they are.
Watch Pat Demonstrate These Windows
Pat demonstrates how the windows open and close in various configurations
Speaking of versatility and enjoyment, Pat says she eats her meals on her back porch every day.
A Screen Door to Match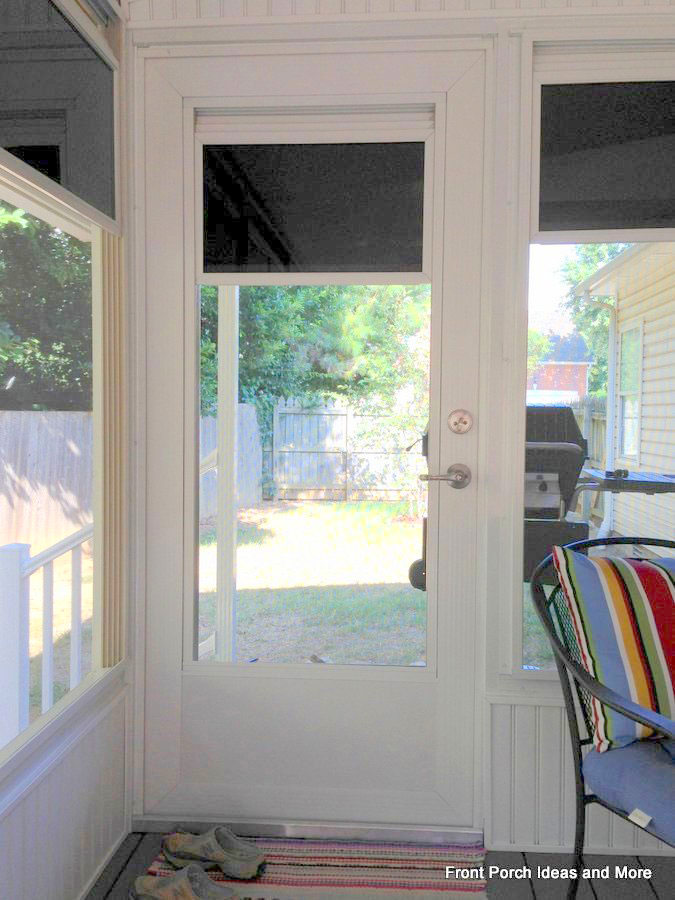 Her screen door operates similar to the windows
And we liked how substantial her screened door is too - even with a deadbolt lock.
Interested in These Windows for Your Porch?
DIY Eze Breeze can assist
you and show you the possibilities.
Aesthetically Pleasing Window Design
Eze-Breeze ® porch windows are extremely functional and very appealing as well. It's an investment that will not only add value to your home but also comfortable outdoor living space.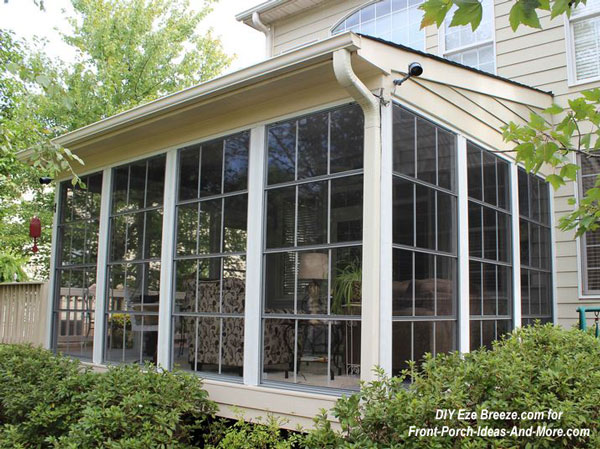 Expand your living space outdoors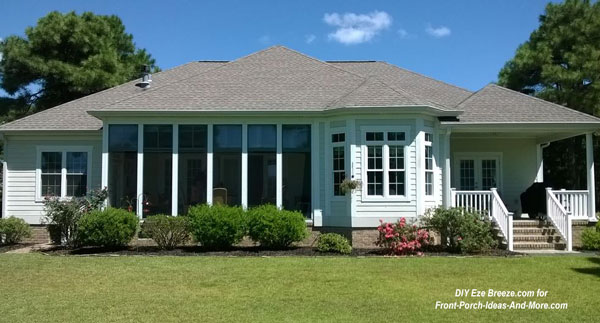 Porch windows integrate seamlessly into home
---
Effortlessly Converts from Screens to Windows
It takes little effort to convert your new 3 season room from screens to windows. Designed for efficiency, the windows stack and store right in place - takes only seconds.



Watch This to See How Easy It Is
Video provided by DIY Eze Breeze
Compare Screen Porch Windows to Traditional Glass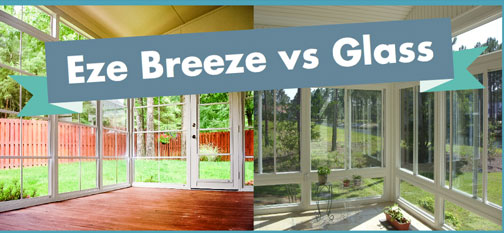 Although not hurricane proof, they can withstand strong winds which is very commendable along with keeping out rain, snow, dust, and pollen.



What Is an Eze-Breeze ® Porch Window?
Mary and I believe they are a perfect alternative to traditional glass windows.


Made from the polyvinyl ("memory material"), Eze-Breeze ® windows can be distorted but will retain their original shape.

A distinct advantage over glass windows, you won't have to be concerned about pets or children spending time in your outdoor room.



Video: Strength of the Windows
Video provided by DIY Eze Breeze
Ventilation: Eze-Breeze ® windows offer much more ventilation. A four panel porch window gives you up to 75% of ventilation space compared to only 50% for two pane glass windows.
Size Can Matter: Porch screen windows can be ordered as large as 54 inches wide by 113 inches tall. Normally, glass windows should not be larger than 72 inches by 72 inches.

Stylish porch windows add appeal to any home

Cost: According to DIY Eze Breeze, an Eze-Breeze ® room may cost approximately $2,500 while a comparable glass enclosure may cost up to $7,500 depending on the type of materials used. We recommend you compare costs for your specific geographical area.
Shipping: Turn around time for screened windows may be as short as 12 days as compared to glass windows with an expected shipping time of 3-4 weeks. Wait time for installation by a contractor may take even longer.
Installation: Glass windows may need to be installed by a contractor whereas screened porch windows make for an easy DIY project - see below.
Our Story
Here's another benefit of screen porch windows that Mary and I personally like.

We once had a wonderful screened porch with glass panel inserts. We had to store the glass panels during the summer which meant we had to install and then remove the panels twice a year.

Almost inevitably, I cracked several windows either during installation (or during removal) of the windows over the years and actually broke a few transporting them back and forth from their storage location. Replacing the glass was expensive.

That won't happen with vinyl screen porch windows like these. They are extremely durable and rugged 10-mil vinyl glaze panels. This flexible material is completely transparent, will not shatter like glass, and stores in place.



These Porch Windows Are Easy to Install
Not only are screen porch windows as shown here less expensive than glass, but also very easy to install thereby saving you even more money.

If you can measure accurately and can follow step-by-step instructions, you probably possess all the skills necessary to install these porch windows yourself. Or, if you prefer, a reputable contractor or handy-person can do it for you.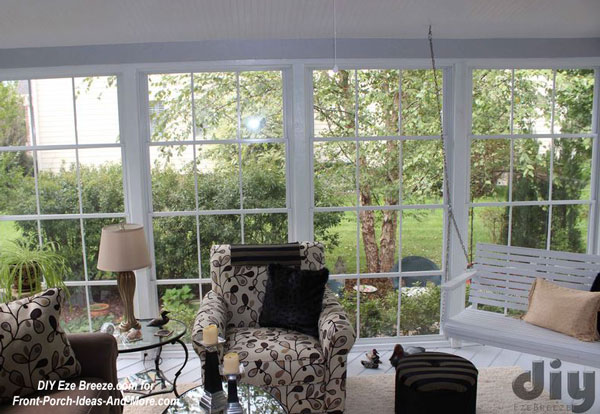 Eze-Breeze ® porch windows allow for maximum comfort
Note: The information provided below is based on installing porch screen windows between your existing framing. If building a screen porch or porch addition on a deck, patio, or from the ground up, please see our "how to build a screened porch" section.
Measure Accurately
This is perhaps the most critical step in the process of creating your new outdoor room. But have no fear, we found videos you can review to ensure your measurements are precise. Here's an example below and a link to other pertinent videos for your viewing pleasure.



Video provided by DIY Eze Breeze
Important Note: No matter what porch windows you choose, measuring accurately will save you lots of headaches later. Most, if not all, manufacturers and distributors are not responsible for your measurements. Because they are custom made, once the production process has started, the order usually cannot be changed or canceled.

As our friends at DIY Eze Breeze say: "Measure twice so you only have to order once!"
Time to Install
Mary and I recommend you watch this short instructional video to see how easy it is to install Eze-Breeze ® porch windows. It is a great way to evaluate whether you can install them yourself or hire a contractor to assist.



Video provided by DIY Eze Breeze
You'll Have Porch Window Options Too!
Because of your many options (a few listed below), you'll have fun selecting just the right materials and colors from which to create your ideal 3 season enclosed porch. Here are some examples:



Styles
Vertical 4-Track Windows
Eze-Breeze's ® Four Track Screen Porch Window System
Four individual panels slide up and down on individual tracks to maximize ventilation.



Horizontal Sliding Windows
Eze-Breeze's ® Horizontal Sliding Screen Porch Window System
These innovative windows are available up to 96 inches wide and offer spectacular views with minimal framework. The horizontal slider two-track system has two "vents" or panels that move along independent tracks.



Window Frames
Porch screen window frames are powder coated aluminum, maintenance free and tilt in for easy cleaning! Periodically, wash them with a mild detergent to keep them looking nice.

Mary and I like that Eze-Breeze"s ® products come in 4 frame colors: white, beige, pebble khaki, and bronze.


Polyvinyl Panels
The window panels are available in three different tints (clear, bronze, and gray) to minimize heat and glare.



Screening Material
(Standard and BetterVue) You can order standard screening (1814 charcoal fiberglass mesh) or upgrade to BetterVue Screen which a tighter, thinner weave (2020 fiberglass mesh) than standard screens and offers more transparent views. It is ideal for keeping out "no see ums", gnats, or other very small insects.

You also have the option of ordering windows without screens which may be prudent for transoms and/or odd-shaped window openings.



The Eze-Breeze ® Cabana Door
Choose from two door styles or customize it for your specific needs. It comes pre-hung with a factory installed threshold.



The Eze-Breeze ® Sample Kit
You can order an Eze-Breeze ® sample kit which is the perfect way to actually see and use the product.

For a nominal fee you get to familiarize yourself with an Eze-Breeze ® window.






Advertisement







More Ideas for Screen Porch Windows
Use these sliding panels for large openings like your garage.



Convert your garage into a screen or 3 season room
I remember as a teen, my father and grandfather building large screen panels to fit across our garage door opening to create an enclosed screen porch.

Mom and Dad enjoyed many hours relaxing in their new screened porch, playing cards and entertaining friends. Although Dad was ahead of his time he would have loved the versatility of screen porch windows like these.
---

It doesn't get much easier than this to create your own screened porch enclosure or three season room than with the right screen porch windows.

And remember, they are less expensive than many glass windows, more durable and safer, are easier to use, and have greater functionality.

Mary and I encourage you to contact DIY Eze Breeze through the link below for more information. We are confident you will be pleasantly surprised at their customer service and know they can address any questions you may have.




DIY Eze Breeze

sells Eze-Breeze ® windows and doors directly to homeowners and contractors throughout the United States. They are located at

6821 Market St.

,

Wilmington

NC

28405

.

Their phone number is

855-777-9987

.
Owners Paul and Mary pride themselves on their outstanding customer service "from first quote through installation" and have been associated with PGT Industries (the manufacturer) for over 20 years.
Contact them today
for your free estimate or to learn more about this fantastic porch product.
Listen to Our Podcast
We did a
podcast
with their Operations Manager, Caison Craven, recently. Please enjoy.
A wonderful way to enclose your porch


Please stay a while longer. Click on a link below to explore more.










Helpful Links
Popular Pages
---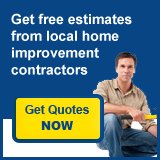 FIND A LOCAL CONTRACTOR
Advertisement
Our Sponsors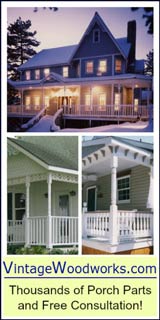 Vintage Woodworks for Your Porch Parts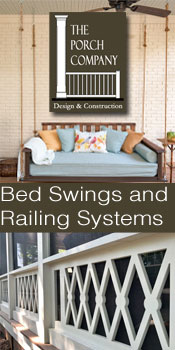 Porch Store - Custom Porch Products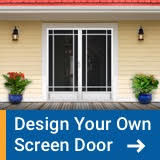 PCA Products Complement any Home
---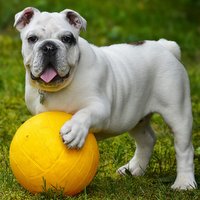 Wish your dog behaved better?
Advertisements
---
Get Our Newsletter,
Front Porch Appeal
and a bonus!
Learn more
!
Subscribe and also receive our eBook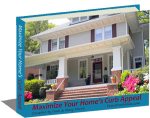 We will use your email address only to send our newsletter and this helpful ebook on curb appeal!
Enjoy our
back issues
.
---
What's New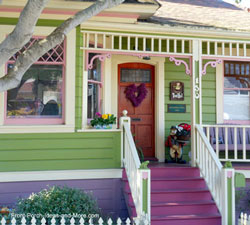 See Our Latest Updates
Get Our Porch Ideas Generator eBook
See Our Porch Illustrator eBook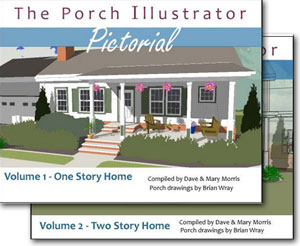 Search Our Site
Porch Ideas Network