Front Porch Appeal
Our Christmas and Holiday Season Edition
Issue #84 December 2016

December - the month of candy canes, festive lights, excited children of all ages, and of course, decorated porches!



There's something for everyone whether you celebrate Christmas, another religious holiday, or none at all. The lights of the season and time spent with family and friends are a joy to many.

And many of you will greet your family and friends on your porch! We have lots of ideas you can use to brighten the holidays.




Colorful Christmas Decorating Ideas from Amazon
Check out these 1/4" thick corrugated plastic flat ball shaped ornaments. Weatherproof, they are printed on both sides in color-perfect for creating a wonderful aesthetically pleasing array on your porch or from a tree.

We found both bulb and candy canes! They are perfect for indoor use too.

Available at Amazon. Our affiliate links, same cost to you.





Light Up the Night
Enjoy these Christmas lighted porches courtesy of Painted Bench Photography.
















Our Holiday Lighting Fanfare
See these wonderfully lit homes and front porches to get ideas this season!


Above photos courtesy of: Bill T, Carole Julius, Dan Huntley, Cragin Spring and Dawna Moore.








Front Porch Holiday Decorating Ideas
Ho, Ho, Ho! It's time to decorate your porch and home for the holidays - see the ideas we have here for you.



See Our Holiday DIY Projects
Visit Our New Porch Market
Gift and Decoration Ideas for Everyone!
The Perfect Porch Lover's Gift - For You or Someone You Know!
Beautiful 2017 Porch Calendar
Makes A Perfect Gift Idea Too!
Get a leg up and order your 2017 Porch Calendar; makes a great gift idea too. Mary and I compiled 12 wonderful porch photos taken from around the country to create what we believe is a calendar porch lovers will enjoy throughout 2017.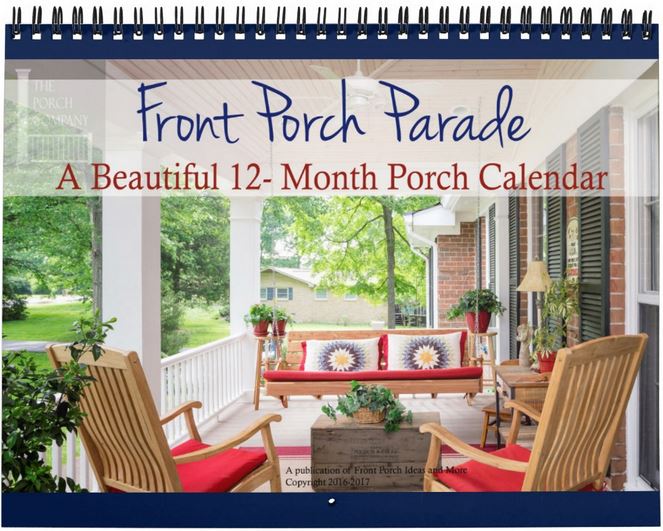 Our beautiful 2017 porch calendars are available now in our Zazzle store. Zazzle provides a discount code just about every single day so please take advantage of that.


---
A Gift Idea We Love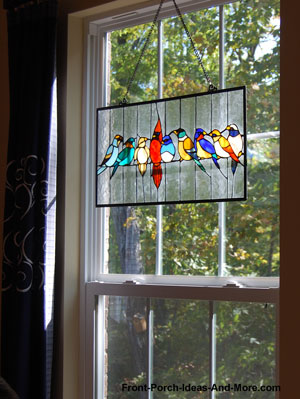 We love our stained glass panel (a really nice gift from our son and daughter-in-love) and know your recipient will too. It measures 13 inches by 24 inches and will definitely add a charming touch to any room.

We hung ours in our breakfast nook and get to enjoy it everyday!







Laser Lights to Dazzle
Laser lights are more popular than ever and if you are thinking of using them this year we recommend you purchase a projector that has different pattern options and also has display speed variations.

Mary and I found this Christmas laser lights projector that has 8 different theme patterns, varible display speeds, and can be operated remotely.



We may earn a small commssion on referrals but it does not affect the price you pay.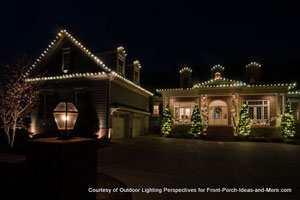 Get expert outdoor lighting advice from our Bob Lyons Sr. with Outdoor Lighting Perspectives

Bob offers lots of suggestions and tips for creating a beautifully lit home during the holidays.

We invite you to listen to our interview with Bob.








Please Visit Our Fine Sponsors
We truly value our sponsors and the products and services they provide.









Join Our Porch Community on Facebook
You're invited to be part of our Facebook community. We share ideas with one another for decorating and using our porches. We have over 9,500 porch friends and would love to count you among them.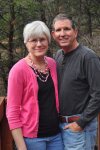 Happy porch sitting from your friends,

Mary & Dave


Life is short. Enjoy your porch.



---


We may receive a commission if you purchase a product you see on our website (affiliate link).





Porch Home

/

Newsletter Signup Page

/

Back Issues

/ December 2016






The Amazon ads are our affiliate links. Thank you.








Popular Pages
---
Our Sponsors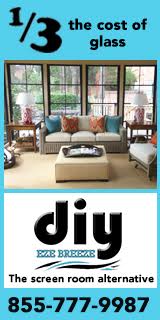 DIY Eze Breeze
Screen Porch Windows
Vintage Woodworks
For Your Porch Parts
Porch Store
Custom Porch Products
PCA Products
Complement Any Home!
End sponsor section
---
---
Copyright© 2009-2017
Front-Porch-Ideas-and-More.com.
All rights reserved.
Content and photos may not be reproduced
in any way without our written permission.