Program Notes: Exterior House Painting Ideas
for Porches, Decks and Patios
To hear the full program, please listen here:
We are most appreciative for the opportunity to speak with the experts at Behr for great tips on staining and painting your exterior floor
Discover the two most important factors to consider for achieving a beautiful porch floor.



Discover when to use either transparent, semi-transparent, or solid paint products.



Get some great tips for selecting the right color and know that some of them are right at the store!



Discover how you can restore old porch floors or decks to make then look new again.



Discover how to paint or stain concrete so that it stays looking great.



Learn the differences between dying and staining and which one is safe for driveways.



Learn where you can find Behr products.
Excerpts of Our Interview with the Experts at Behr
Product Types
:
"We have wood stain products with different opacities meaning how see through the coating, everything from transparent wood finishes which are typically used for newer decks and porches and wood that is in good condition that you still want to see the wood grain. Then you move up to semi-transparent wood stains that give a little bit more color but you still see the wood grain coming through..."
New Product
:
"We have a new product called Behr Premium Deckover, a solid colored cover that we are considering this as a re-surfacer, that can be used on wood or concrete surfaces and what it is designed to do is give your weathered deck a brand new look with a solid color that fills in the cracks..."
Preparation Is Key
:
"You know how important the preparation step is before putting your coating down, making sure it is in sound condition, removing any rotting boards or unstable boards, you need to replace them. and make sure the surface is clean of any mildew and dirt... "
Concrete Porch Flooring
:
"If it's a concrete front porch and it is old, say having been around 30 years, then it has a lot more character to it. Now you have choices again. Do you just want to put down a solid opaque coating, typical porch floor paint to cover up all the blemishes or do you want some of that character to show through. Then you have choices such as concrete dyes and stains..."
Thanks to Our Guests
We especially appreciate the opportunity to speak with these fine representatives at Behr:
- Eric Lundquist, Director of Consumer Marketing, Stain and Specialty Products
- Rick Bautista, Product Manager, Consumer Marketing, Exterior Wood Care
- Duberney Ospina, Senior Channel Manager, Exterior Wood Products, Behr Process Corporation
Want to Learn More About the Behr Products?
Visit the
Behr website
.
---
Exterior Stain and Paint Ideas for Porches, Decks, and Patios
Great example of using Behr's Deckover Paint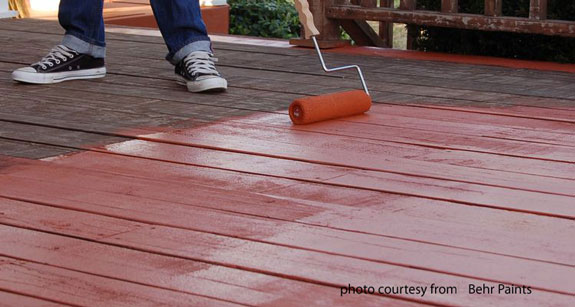 Painted deck using Behr's Deckover paint gives this deck a brand new look and finish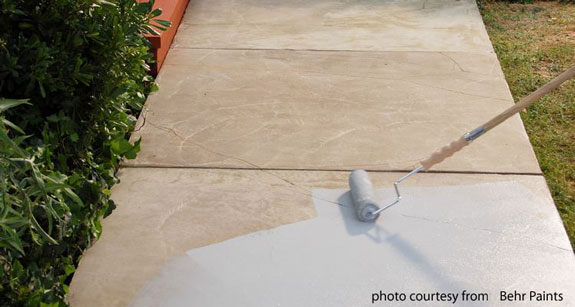 Applying Behr's solid color to a concrete walkway
Listen to Our Audio Program: 00:29:49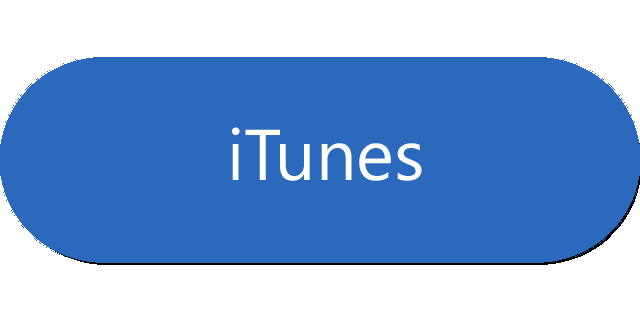 More Audios
Be sure to use our
Porch Ideas Network Directory
to hear more of our audio programs with leading experts in their fields.