Podcast 27: Use Porch Appeal to Help
Sell Your Home
With Professional Realtor Jeannie Timmons
Listen to Our Audio Program: 00:32:06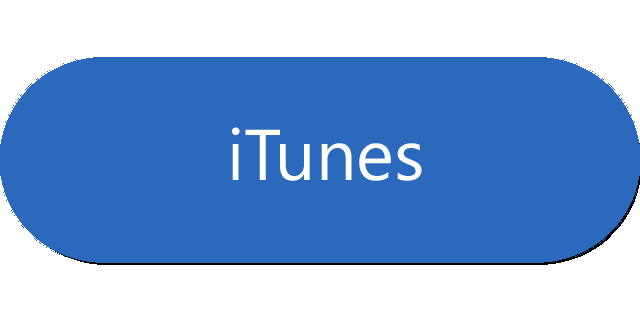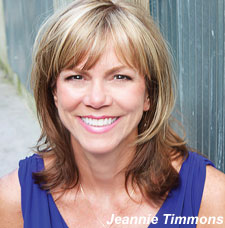 Haw important is curb appeal when selling a home? Consider this. When potential buyers pull up in front of your home what do they see?
They see the exterior of your home and the front porch. Curb appeal is the attractiveness of your home's exterior when viewed either on the internet or from the street and can make or break a deal. Your home's appeal must invite the buyer to view the rest of your property and it is also a strong indicator of how well the home has been maintained on the inside as well.
Jeannie focuses on this real estate selling mantra: repair, clean, and decorate, all three of which are very important. Porches are really the first room of the house that a buyer sees and experiences so it is one of the most important areas of the house, and curb appeal is essential to making a great first impression.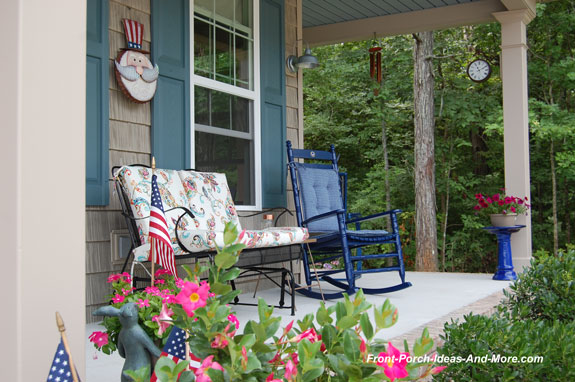 Well maintained curb appealing front porch
Along with Jeannie, Mary and I will share lots of ideas as to how you can create curb appeal to maximize your home's selling potential. Creating curb appeal is really easy to do and can be done quite inexpensively; lots of times you can use items your already have on hand.
If you would like to be a guest on our podcast, please write to us and let us know your area of expertise. Thank you!