Podcast 31: Glass and Stainless Steel Cable Railing Ideas
With Guest Kevin Harris,
Director of Sales and Marketing for AGS Stainless
Listen to Our Audio Program: 00:25:48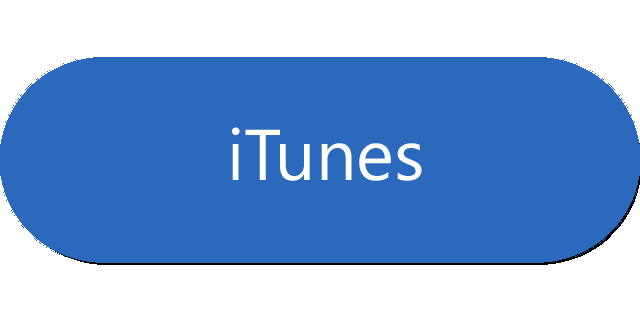 Glass and stainless steel cable railings offer solutions no other railings can match. Steel cable railings give you clean lines that are almost invisible, give you an unterrupted view, are very low maintenance, and can withstand harsh enviroments.
Glass railings offer beauty, can protect you from the wind, and also offer a virtually transparent view.
Mary and I have learned from our friend Kevin Harris at AGS Stainless, the benefits, options, and ease of installation these innovative railings offer. Whether you use them on your porch, deck, or interior of your home, we know you will enjoy learning just how versatile these railings are and how they can add immense aesthetic value to your home.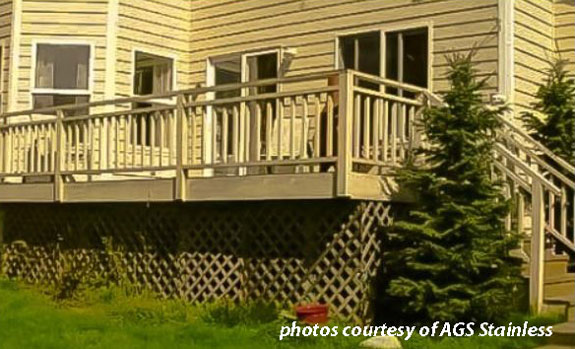 Before - Traditional Wood Deck Railings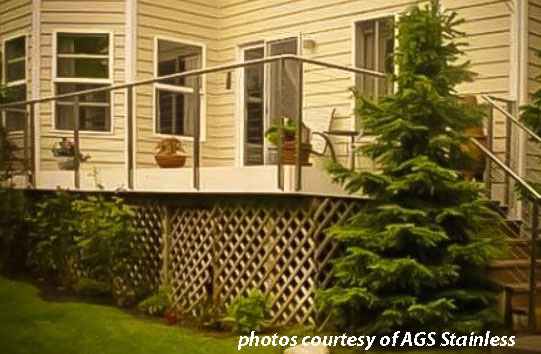 After - Steel Cable Railings
If you would like to be a guest on our podcast, please write to us and let us know your area of expertise. Thank you!
Program Notes: Glass and Stainless Steel Cable Railings
To hear the full program, please listen here:
We warmly welcome Kevin Harris, Director of Sales and Marketing, at
AGS Stainless
. AGS Stainless builds custom-made, all-stainless steel railing systems. Many thanks to Kevin for speaking to us about these wonderful railing options.
Program Highlights
Why stainless steel is superior to aluminum when it comes to porch and deck railings



The pros and cons of glass railings and when they are better suited than cable railings



Railing options to consider when it comes to pets or small children



The ease of installation for the homeowner or the builder



A story (true one) about how to keep puppies safe from alligators
Excerpts of Our Interview with Kevin Harris
Code Compliance: "One of the things we offer is a number of different infill options. We have glass infill, bar infill, and special panels for building officials who are not comfortable with cable railing. There are a lot of different options so any homeowner can get a full stainless steel railing system using one infill or another".



Aesthetics: "When you put stainless steel out on your deck or porch everyone who drives by your home notices it. Your neighbors will come up and will ask where did you get these railings from!"



DIY Ready Rail System: "And with Ready Rail you order today, we ship it out the very next day. So what you are able to do as either the homeowner or the builder, instead of waiting for 12 weeks for a custom-made stainless steel railing system, you can order the Ready Rail product and basically be installing it within a few days. It's a huge game changer in the railing industry".



Combining Cable And Glass Panels: "So although you don't want to be cleaning glass all the time, you'll primarily want to use cable to minimize the obstruction of your view, you might also want to have glass infill on the side with prevailing winds".






---








Glass and Stainless Steel
Cable Railing Ideas





Create An Unobstructed View with Steel Cable Railing



Kevin states, "You can have cable, glass, horizontal bars or even special infills. For example, if your outdoor space is on top of a building rooftop and you don't want to have people in the next building looking over into your area, you can have inserts that have color and texture to obscure the view.





Use Glass Panels to Block the Wind





Kevin explains that one of the reasons why cable rail has become so popular is because it has very minimal obstruction of your view. So typically when you're kind of putting together designing your outside living spaces, you don't want to be struggling to look through the traditional wood pickets or big solid wrought iron bars.

Typically, you're trying to open up the space so that you can look out from your porch, deck or patio and just really enjoy the surrounding area. There are a couple of options if you really want to minimize obstruction.

Glass offers very little obstruction of your view but the down side is that you have to keep it clean. Cable offers very little obstruction but with a lot less maintenance. Stainless steel cable is very thin and it almost disappears.

That's one of the reasons it has become so popular for exterior spaces.





Use for a Multitude of Interior Uses Also







Thanks to our Guest

With sincere thanks again to our guest, Kevin Harris, of AGS Stainless for taking the time to share his expertise and passion for stainless steel cable railings and glass panels.



Listen to Our Audio Program: 00:25:48















More Audios

Be sure to use our Porch Ideas Network Directory to hear more of our audio programs with leading experts in their fields.








Visit These Popular Pages

Porch Railing Ideas

Get more ideas for

railing options

!





Porch Design Ideas

Discover a myriad

design ideas for your front porch.





DIY Screen Porch Ideas

Learn

planning ideas for your screen porch

from an expert!






Porch

/

Our Porch Ideas Network

/ Podcast 31 Glass and Stainless Steel Cable Railings