Front Porch Appeal Newsletter
Spring is Within Your Reach
Issue #90 March 2018
March is the month when many of us have spring showers, beautiful spring bulbs popping up and of course, colorful decor on our porches again.

Although you may still have snow, just know that warmer days are ahead. The official start of spring is only a few weeks away; making March the perfect month to visualize how you'd like to decorate and freshen up your porch.

We also offer advice about solving a lawn drainage problem, show how to make an amazing porch bench, give you a St. Patrick's decorating idea and design ideas for a cottage-style walkway. Oh, we also share with you the beginnings of our spring porch. We are decorating with the theme of forsythias.



Wouldn't it be nice to stroll on this walkway lined with radiant tulips?
If winter temperatures and snowflakes are in your weather forecast, that's alright. Spring will be here soon for you. Mother Nature has a way of making sure that happens. Above photo courtesy of Pixabay.

Just think yourself into spring.



Picture This: A Forsythia Wall Hanging
This is a glimpse of the wall hanging we made for our spring porch
We will show you more you next time, but this is the start of our spring porch. We decided to go with forsythias as a bit of a theme.

I painted this wall hanging with acrylic paints on an inexpensive fence slat. Fence slats can be purchased for less than $3 in our area.

First I created the background by painting vertical strokes of gray, deep blue, burgandy, green, tan and white. I poured small puddles of the paint on the slat and let the colors mix a little as I stroked them on.

The forsythia blossoms need a darker background in order to "pop" - I discovered this after painting them on a white background initially. Oops, that didn't work so that is when I made the background you see above.

Then I painted the branches, the blossoms and the finishing touches, in that order. The blossoms are done in two shades of yellow, a bit of white for sparkle and a touch of orange.

Very simplistic style of painting - just yellow marks for the flowers.



Fun to Put a Bit of Green on Your Porch
Make this adorable little burlap pillow for St. Patrick's Day
We were inspired by Domestically Speaking for this little burlap pillow. You can make it for any season or time of the year. And you don't even need to be Irish. Just have fun with it.

Get the easy instructions on our St. Patrick's page here.



How You Can Create a Cottage Style Walkway
As extensions of your home, walkways add lots of appeal besides being quite functional. Even the simplest designs can change the look of your home and create an inviting pathway to your porch or front door.

We put in this cottage style walkway a few years ago and it has been quite a popular topic on our site and in our youtube channel. Our pea gravel walkway nicely graces our porch and home.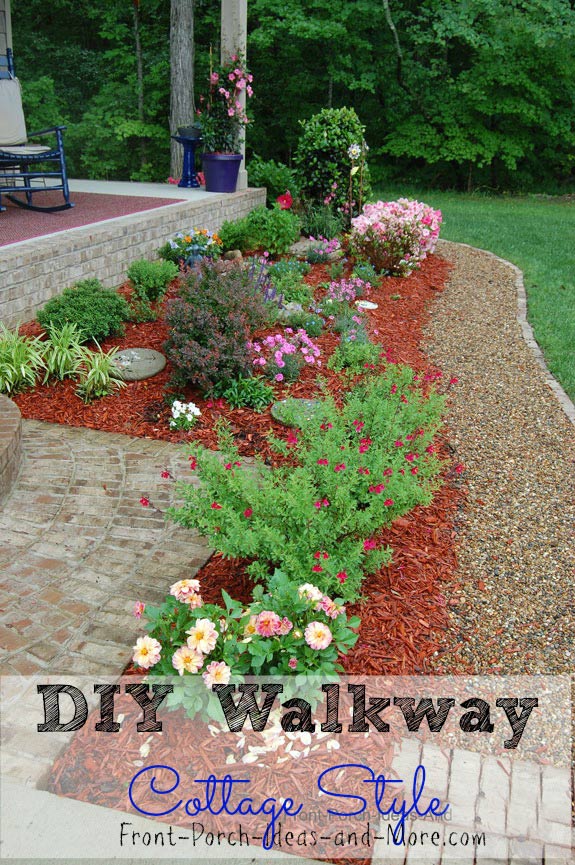 The cottage-style gravel walkway at our home
We get many compliments on our pea gravel walkway and it still looks good after several years with just a little maintenance.

If you'd enjoy a walkway like this, we show you how we created it here.



Enjoy Our Very Popular Video
Dave shows you how he put in our walkway
We sure receive many questions about our walkway - everything from how it was put in to how we maintain it. It's easy to maintain unless you're a perfectionist. Then this walkway might not be for you. It's casual and pleasing.



Want to Solve a Lawn Drainage Problem?
Lots of rain and snow will quickly identify a lawn drainage issue. Keeping water away from your home or to reclaim areas from pooling water in your yard, can be an on-going issue.

Whether it is near your porch or in other parts of your yard, we offer a simple fix for minor to moderate drainage problems.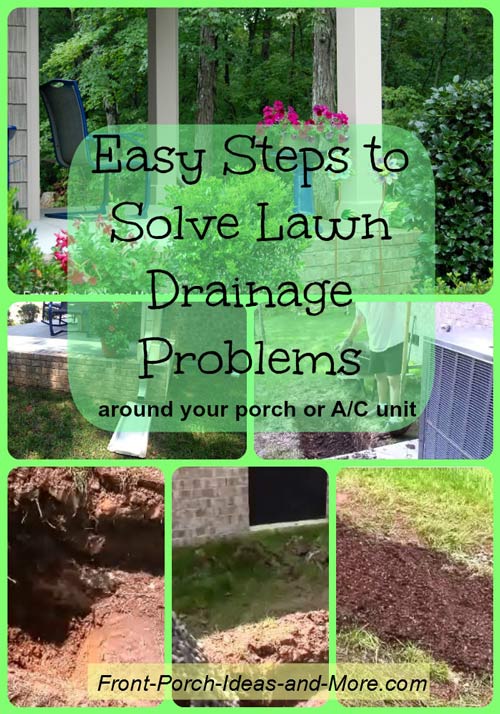 Solve your lawn drainage problem
Do You Like Our Home Plan Choice of the Month?
This lovely Craftsman-style home design boasts a large wraparound porch for all to enjoy. It's definitely large enough for a family in which to grow and create lots of wonderful memories along the way.

Note the splendid gables and stone fireplace chimney.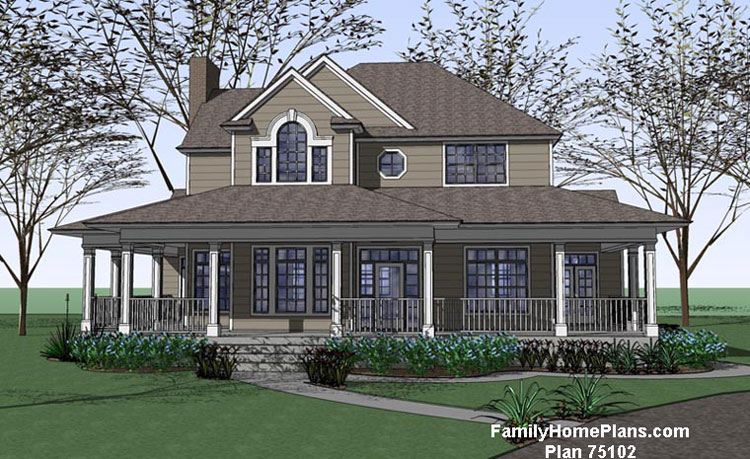 Family Home Plan #75102
We share many home plans for almost every category of architecture - enjoy.



Perfect Spring Project
DYI: A Gorgeous Cherry Bench for Your Porch
We show you how to build this beautiful porch bench to be enjoyed for years to come. This has been one of our most popular videos in the past couple of years.

Dave built this cherry bench for our neighbor's daughter who was getting married.



Beautiful finished DIY garden bench
Watch Our Video to See How This Beautiful Bench is Made
Are You Looking for a Helpful Contractor?
January and February are really good months to start lining up contractors to build your porch, screen porch, or other home project. Not sure exactly sure of the specifics for your project?

A good contractor can work with you to give you ideas, show you where you can save money, and help to finalize your plan in addition to providing an estimate for the work.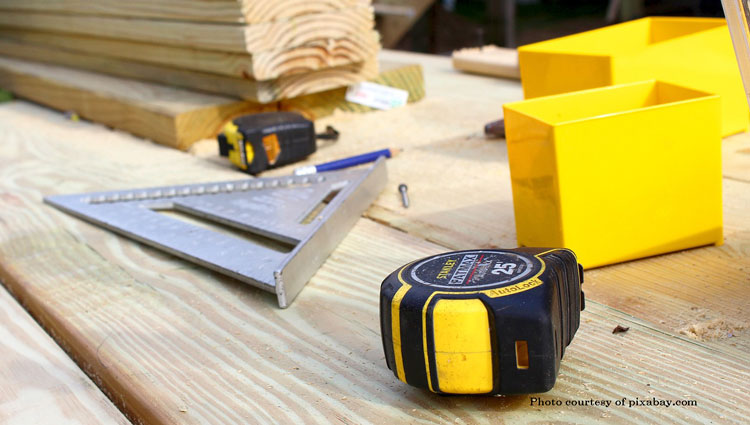 Use this handy form to locate a reputable contractor near you. We recommend you get at least three estimates.



Want a Super Nice Mother or Father's Day Gift Idea?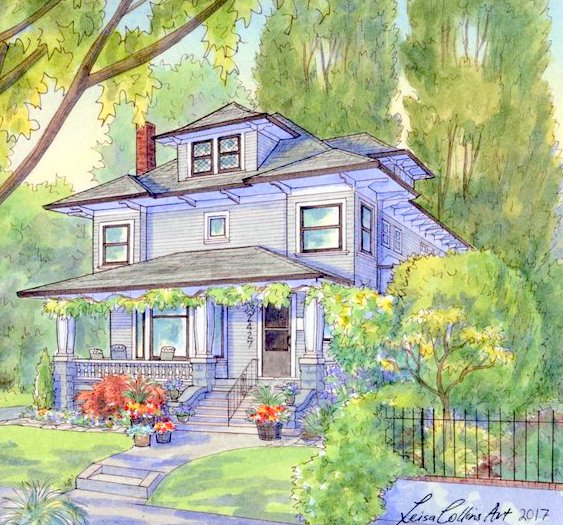 A gift that will be treasured for years to come
Our friend, Leisa Collins, paints amazing watercolor portraits of homes that will surely delight your mother, father, or grandparents. All she needs is a photo and she'll artistically recreate your home.

Enjoy more of her custom house portraits here and see how you might have one done.



Please Take a Moment to Visit Our Fine Sponsors
You can't go wrong with any or all of the following porch upgrades. Each adds beauty, value, and functionality.

We are proud of our sponsors. They offer quality products and services plus outstanding customer service. What might they do for you?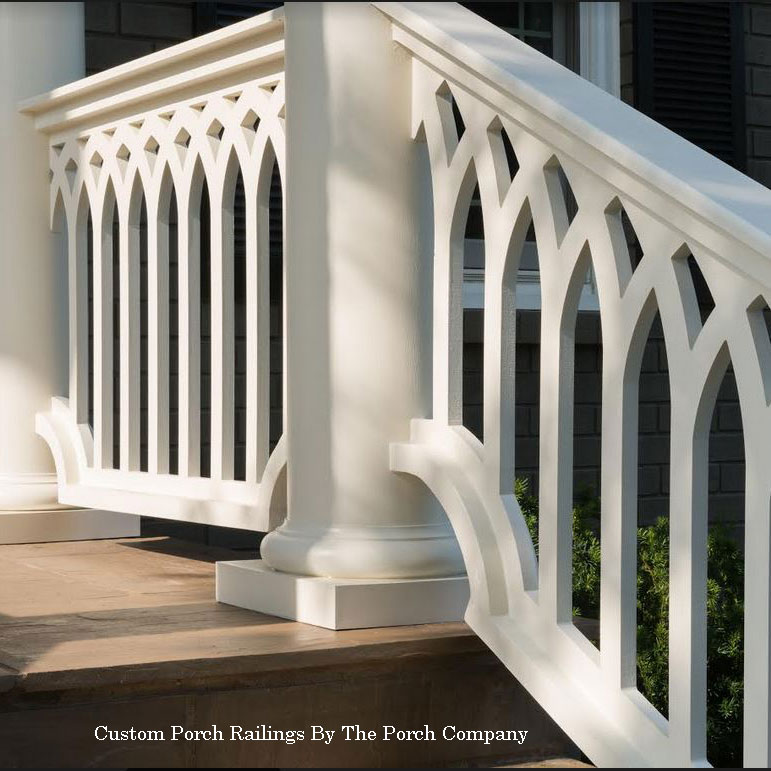 Install a custom balustrade
Instantly add beauty and style to your porch or deck with custom balustrades that require almost no maintenance - how neat is that!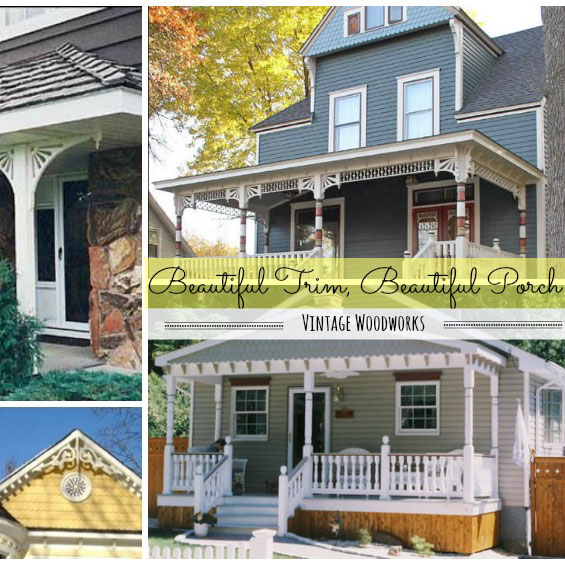 Your porch never looked so good
Choose from a wide variety of exterior house trim to create an amazing porch. Create lots of curb appeal quickly and easily with beautiful trim work.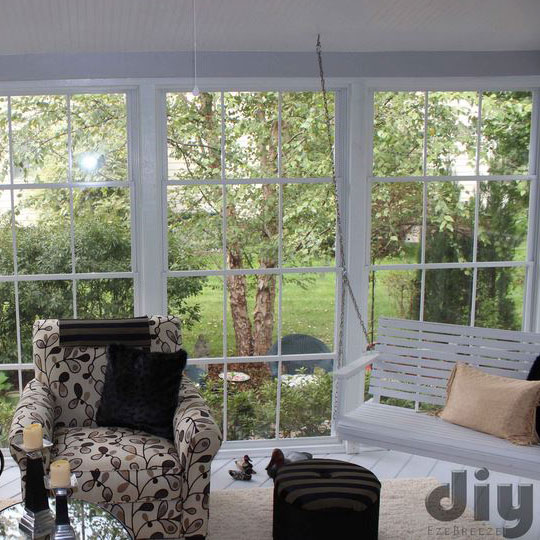 Easily install these porch windows
Add value, increase your comfort, and while simultaneously adding additional outdoor living space - you'll wonder why you waited so long!

Visualize your home with a new aluminum screen door
Try PCA's online visualizer where you can experiment with different styles and colors
Join Our Porch Community on Facebook
You're invited to be part of our Facebook community. We share ideas with one another for decorating and using our porches. We have over 9,900 porch friends and would love to count you among them.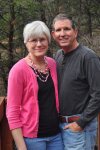 Happy porch sitting from your friends,

Mary & Dave


Life is short. Enjoy your porch.


We may receive a commission if you purchase a product you see on our website (affiliate link).




Porch Home

/

Newsletter Signup Page

/

Back Issues

/ March 2018





The Amazon ads are our affiliate links. Thank you.











Popular Pages
---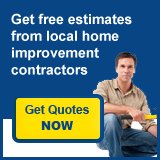 Find a Local Contractor
---
Search Our Site
---
---
What's New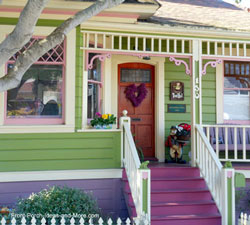 See Our Latest Updates
Porch Market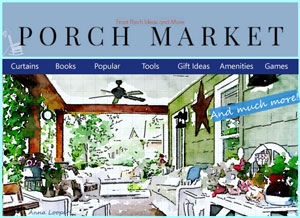 Browse Our Porch Market
Get Our Porch Ideas Generator eBook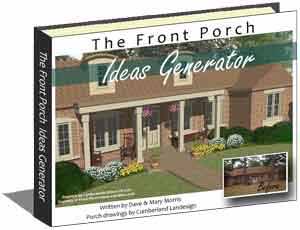 See Our Porch Illustrator eBook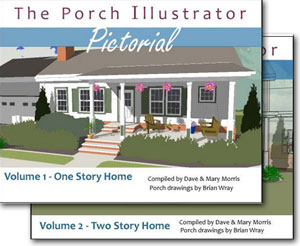 Porch Ideas Network