Front Porch Appeal - Porch News and Ideas for Porch Lovers
Issue #36 July 2012
July is another perfect month to enjoy your porch - if the heat isn't keeping you inside. Where we live, many of the students already go back to school on August 1st.

How about where you live? Dave and I remember when summer vacation lasted until the day after Labor Day.

These are the "dog days of summer" when sweet tea and lemon icebox cookies taste extra delicious - especially when enjoying the front porch swing.

We hope you are charmed by the sight of picket fences because we have some to show you. And while summer is still going strong, please enjoy the summer porch decorating ideas we have for you in this edition, too.



Marlene's Summertime Porch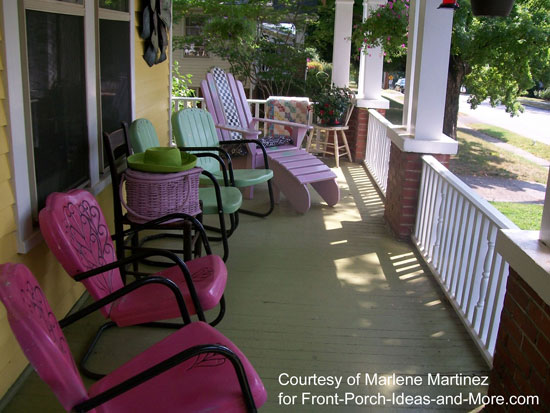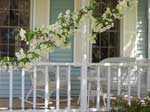 What's Inside Our July 2012 Edition
What Makes Us Love Picket Fences?
There's something nostalgic about a picket fence and that is one reason why I think so many of us love them. Whether it's the classic white fence enclosing a wild flower garden or the pretty fence that guests pass through when they come to visit, a picket fence says "welcome" and "all is well in the world".
Even if you don't need or want a fence around your front yard, you can use sections of picket fences to embellish your front porch or at some charming appeal to the entrance of your driveway.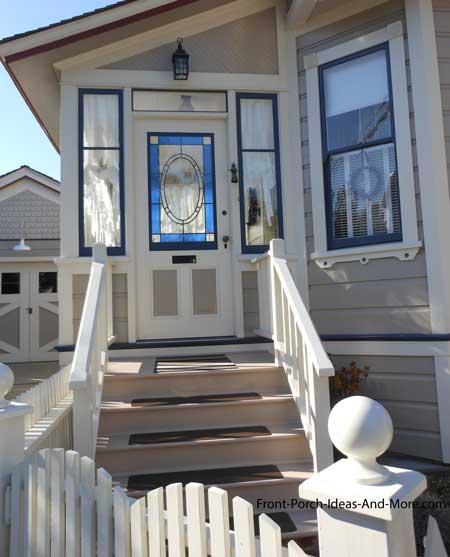 Summer Porch Decorating - Keep it Cool!
We have gathered some lovely summer porch decorating ideas for you. Combine pretty potted plants with vintage floral fabrics and you have a recipe for summer success. See Dawn's porch below. Dawn is a blogger from
CreativeCainCabin.com
and this is her gorgeous porch.
Enjoy the
pretty summer decorating ideas
that Dawn, Liz and Marlene shared with us.
We really liked Marlene's idea for combining a vintage reproduction poster behind an old window. See
what I mean
here.
And another nifty summer decorating idea is how Pam uses an
old croquet set
on her porch.
Art Studio - Bachelor Pad - Downsizing
Mary found this unique Charleston Carriage House complete with porch and living area that we just had to share with you.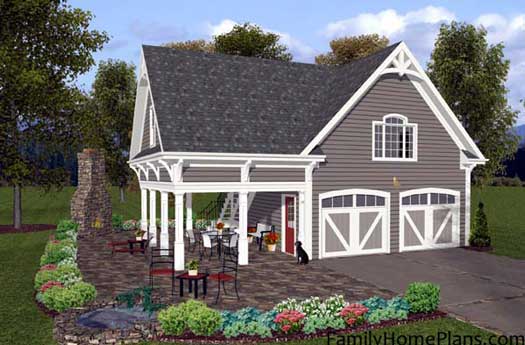 Affiliate link for which we may receive a commission
It has a porch (or covered patio area) and nearly 800 square feet of living quarters above the garage making it ideal for an art studio, bachelor pad, or a parent's space.
Patriotism Never Goes Out of Style
With the recent 4th of July holiday, Dave and I enjoyed porches decorated with flags and bunting. How about you? We thought you'd enjoy some of our
patriotic pictures
.
Wonderful patriotic porch
Watch our Fun 4th of July Video
Dave and I enjoyed an old-fashioned 4th of July parade at a nearby neighborhood.
Charm Your Porch with a Vintage Screen Door
Our friends at Vintage Woodworks have some beautiful
vintage-style screen doors
for you to see - elegant handcrafted solid wood doors. Reminds us of times gone by - and that's so refreshing. Vintage Woodworks prides itself on small town service.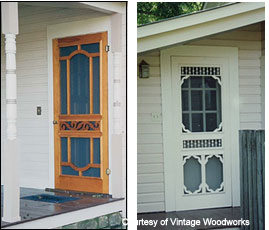 Wonderful Victorian porch with USA Flag
Vintage Woodworks is one of our fine sponsors.
This is Coming in August!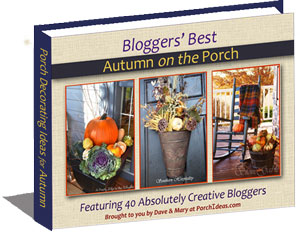 Do crisp autumn days sound appealing to you? Soon as there's a little chill in the air, it's time to think about autumn decorating. Our
Autumn Porch Decorating eBook
is a compilation of 40 Blogger's Autumn Decorating Ideas just for you.
If you love a decorated porch and want fresh ideas and tips to get you going, you'll Love our eBook.
Keep watching for it in August.
From the Porch Steps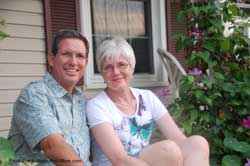 As you go through each day, remember to tell the ones you love - that you love them. Nothing is more precious in this life than the people we love.
We thank you so much for being a part of our Porch Family. Porch people are friendly, kind and down to earth. You keep us writing and picture taking and loving everything about porches. Thank you so much for being a part of our extended family.
Hugs from the porch steps,
Dave & Mary
Please Visit Our Fine Sponsors
We value our sponsors and the products and services they provide.








Join Our Porch Community on Facebook
You're invited to be part of our Facebook community. We share ideas with one another for decorating and using our porches. We have over 10,200 porch friends and would love to count you among them.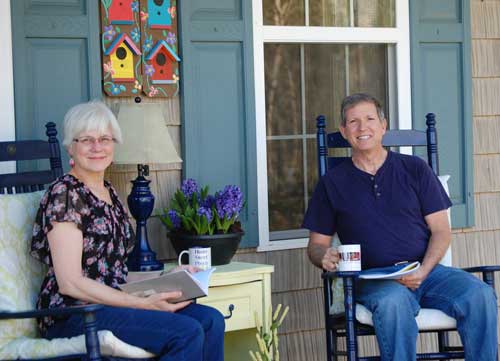 Happy porch sitting from your friends,

Mary and Dave


Life is short. Enjoy your porch.





At no cost to you, we receive commissions for purchases made through affiliate links in our content. Here is our

full disclosure

about affiliate marketing.

As an Amazon Associate we earn from qualifying purchases.








Porch Home

/

Newsletter Signup Page

/

Back Issues

/ July 2012 Newsletter


Advertisements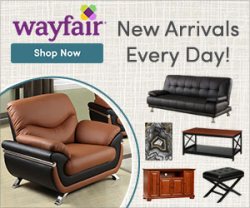 Enjoy Shopping Wayfair (affiliate)
Helpful Links
Popular Pages
---