Front Porch Design 8 or 10 Feet Depth
Jule from Missouri writes:

"Help! I can't find the answer anywhere...we are planning to build a 3 sided wrap around porch on a new addition...I'm not sure if we should go with 8ft or 10ft deep". "I want the porch to be roomy with a lot of room for traffic and furniture without that squished" feeling.

Living in the country we have plenty of room to go with 10 feet if that would be best. It will be a simple country porch with no railings. I would so appreciate your opinion as to which depth is best".



Go for 10 Feet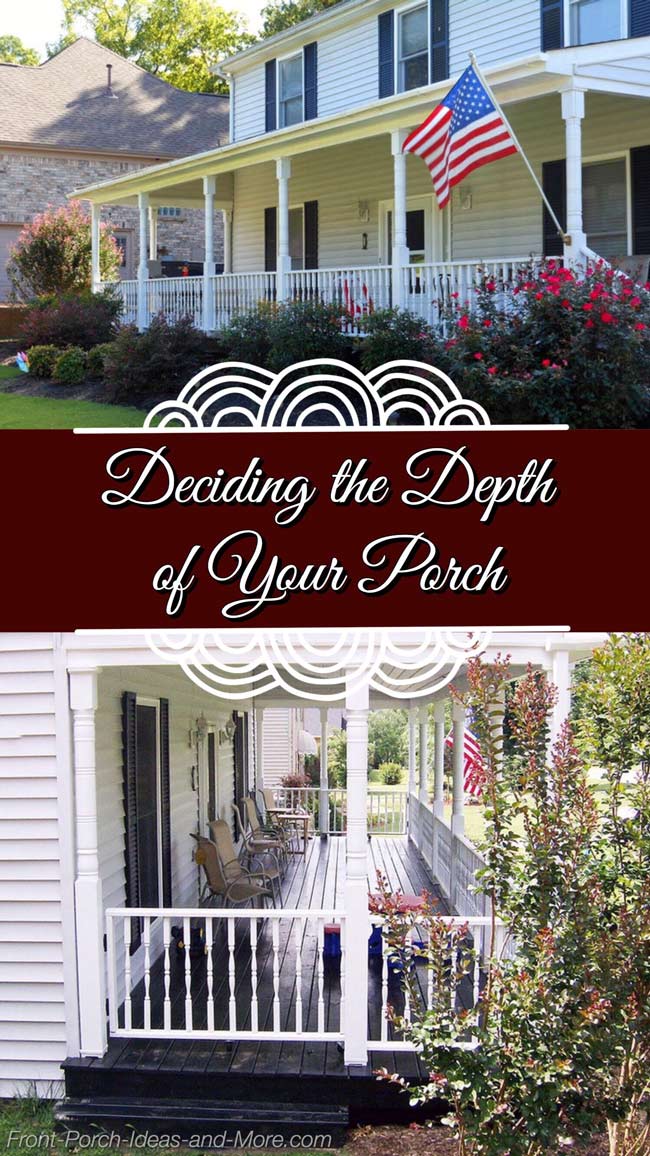 Let's talk about the depth of your porch
Jule, this is an easy one - go the 10 feet depth if space and cost aren't an issue. It will look huge but will give you so many more options for creating separate areas for dining, privacy, socializing, and more. It will become great living space for you and your family.

Our son rebuilt their porch and went from a 4 foot to a 9 foot wide porch. It's so roomy. We feature it on the site. Here's a video of his old porch coming down and his new one going up - we call it "Build a Porch in a Minute" .





Jule, with that being said, please know that the width of the porch is actually constrained by the pitch (Rise and Run) of the roof. Normally, you don't want to have a roof with a pitch below a 3/12.

That means that for every 12 inches of horizontal roof line your porch has to rise 3 inches. Any less and you'll have a flat roof. This may not be an issue if you can place the roof high enough to accommodate a higher pitch which is especially important if you live in snow country.

Your local codes department can tell you what the minimum rise/run needs to be for your area.



Listen to Our Audio Program About Designing Your Porch
With Our Guest Gregory Tatsch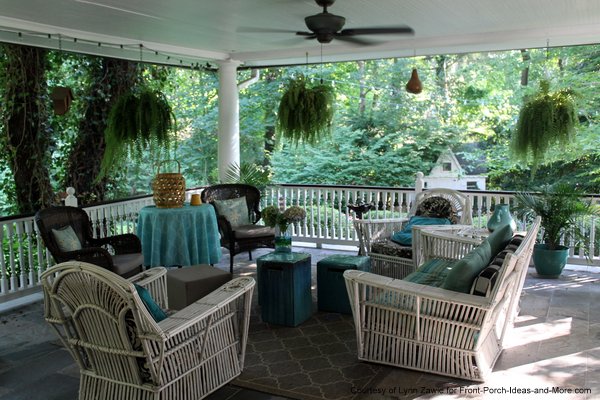 Read the transcript from our discussion with Gregory
.


Advertisements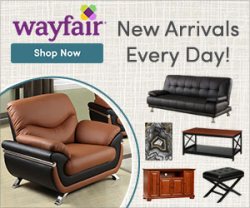 Enjoy Shopping Wayfair (affiliate)
Helpful Links
Popular Pages
---