A NanaWall® Transforms Your
Porch Into Living Space
We found a truly unique porch enclosure from NanaWall® for the elegant homeowner who loves open-air living that we just had to share with you.

We've seen this type of enclosure on a friend's home and it is not only beautiful but also extremely functional.



NanaWall® Under Deck Porch Enclosure
It's basically a wall-system that you can fully open exposing your indoors to the outdoors. Now you see it - then you don't.

Ideal for porches as you will have totally unobstructed views and be protected from the weather. Also ideal entrances to patios, decks, or exterior spaces that aren't easily accessible. Open your home into your garden, your yard or the beach!

At first glance, the Nana Wall® looks like a wall of floor-to-ceiling glass windows, but that's where the similarity ends. The panels themselves can quickly and easily open and then close out of sight - allowing for wonderful and breathtaking views.

You have seemingly endless design options. Visit the Nana Wall® website for more info. There are both straight or curved layouts, along with hundreds of colors and finishes.



Video: Seeing It In Action




If you are interested in enclosing your porch, be sure to check these out also...


Outdoor Curtains and Drapes Add elegance and ambiance by using curtains or drapes on your porch, screen porch, 3-season, and four season porches. Porch curtains move with the breeze and add a whimsical touch to your porch.


Mosquito Curtains An easy way to enclose your porch, deck, or patio without the expense of screening your porch.


Screen Porch Awnings A simple and inexpensive way to convert an awning into a screen porch


Screen Porch Kits From standard packages to custom-made, DIY porch enclosure kits are great for adding space and prolonging your outdoor enjoyment


Sliding Screen Porch Panels An easy DIY way to enclose your porch!





Porch Home

/

Porch Enclosures

/ Nana Wall System


Advertisements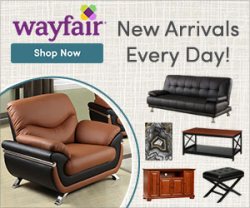 Enjoy Shopping Wayfair (affiliate)
Helpful Links
Popular Pages
---