Porch Floor Height Issue Resolved
Sandy from Long Island wrote about porch floor height.

My husband and I will be adding a full front covered porch made of a composite material to our brick cape home.

Currently there is a masonry stoop which the builder will just build the porch right over. The question arose as to how high the step should be to enter the actual front door from the porch.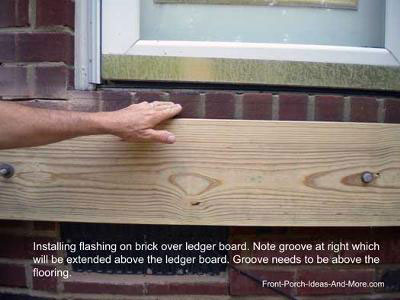 Currently, it is about 6" high to step through the front door. We thought it might be nice to have the porch floor flush with the front door. However; we have had some rough winters with snow. Any suggestions?



Porch Floor Height Makes the Difference
If you didn't live in snow country I'd say you could raise it to within a 1/2 inch of the top. That would also make it accessible for wheel chairs, etc.

However, you raise an important issue - ice and water. I personally wouldn't make it flush but rather would leave about 2 inches (unless accessibility is an issue which we could address later). The actual distance will more than likely be dictated by the grout line of the brick under your threshold.

The key will be one, to give water a place to go rather than under your threshold and two, sealing the ledger board and your threshold.

If done correctly on brick, the ledger board needs to be flashed. To do this, you need to cut a groove along a grout line (normally) into which the flashing will be installed.

It is then caulked with, and I recommend, the best caulk you can find. The flashing is then bent over the ledger board so water can flow over it and not touch the wood. See our brick flashing section for more details.






The groove for the flashing should be just above the top of your flooring.

NOTE: When the floor boards are attached over this area do not puncture the flashing with nails or screws or your good work will be for naught. Often times, contractors will caulk the hole if they nail/screw through the flashing, but a better method is to use blocking to give a nailing surface just past the flashing.

You also need to make sure the threshold is flashed appropriately so water cannot run up underneath it. Water can seep through the tiniest crack - really inspect the threshold to ensure you have a tight seal.

There are products like Flash and Wraps you may want to investigate to see if they would be appropriate for your situation.

Bottom line is to protect what you cannot see. A good contractor will be able to assess you specific situation and offer other suggestions as well. Don't let them skimp in this area as it will be the most critical to you in the long run.




Porch

/

How to Build a Porch Ideas

/

Decking Materials

/

Porch Flooring Construction

/ Porch Floor Height


Advertisements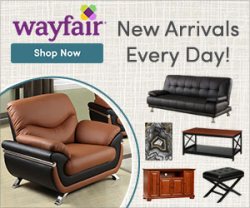 Enjoy Shopping Wayfair (affiliate)
Helpful Links
Popular Pages
---