The Perfect Tiny House Design
Includes a Charming Front Porch
Can you imagine a tiny house design that also includes a really cute front porch?

The Jordan family - Debra,Gary and their son - used to live in a 2000+ square foot home with an acre and a half of land. But Gary lost his job and the couple found themselves working 4 jobs just to meet their mortgage.

They remembered back to when they lived in South America and lived in tiny homes. They liked the idea of living with less in order to have peace of mind - and no mortgage.



So They Decided to Build a Tiny Home




"I don't know that Dave and I would enjoy living in such a tiny home, but we found it fun that they included a darling small front porch in their home design. Goes to show that even a 10 foot wide home can have an inviting small porch."



Summary of the Video
After losing a job and then working 4 jobs between them - to pay their mortgage - Gary and Debra decided to live more simply
They found a builder on Craig's list who builds tiny house floor plans. So about $15,000 later, they had their own tiny house - all 320 square feet.
Their 320 square foot home (and their front porch) is 10 feet wide
Their home plus the small building beside them (used for their home business) cost about $20,000
Their home is paid for - so no mortgage
They rent the piece of land that their house sits on - for about $145 a month
Their home has full-sized kitchen appliances.
The ceilings are tall - which helps to give their home a more spacious feeling.
They can comfortably sleep 6 - 8 people in their tiny home design.
Their son's room is a loft above the living room. He is home schooled.
The family shares one dresser and each person has 1 drawer for their clothes, plus a sock drawer that is shared.
They have a walk-in closet.
They cannot walk past each other without touching or bumping into each other, but they like the closeness of that.
Debra and Gary make their living by sewing baby gifts and selling them on Etsy (minkeebabygifts). Their workplace is a small building next door to their home.
Enjoy Pictures of Their Tiny House Design
Blue wicker chair is inviting on their tiny porch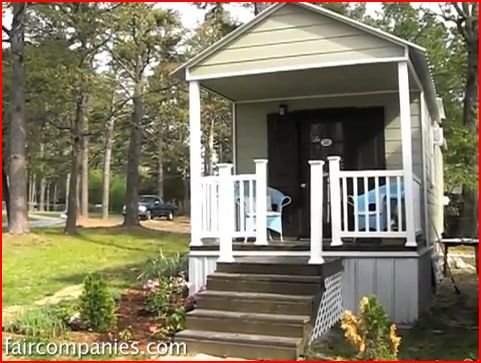 The front of their tiny home
Beyond the kitchen is the living room
Kitchen with full-sized appliances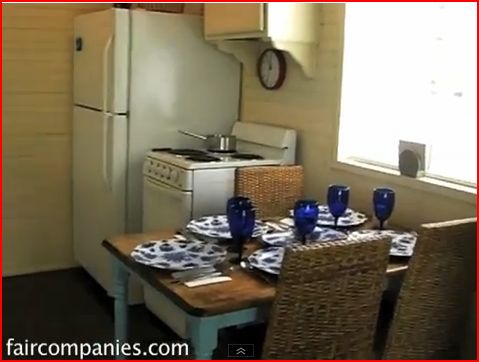 Where they dine and entertain guests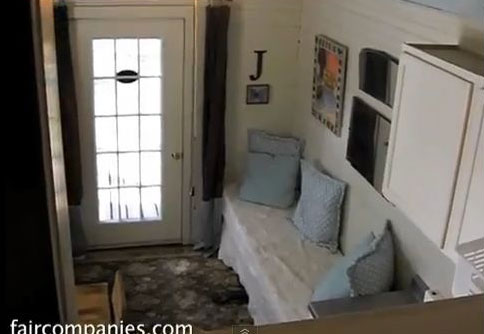 View from their son's loft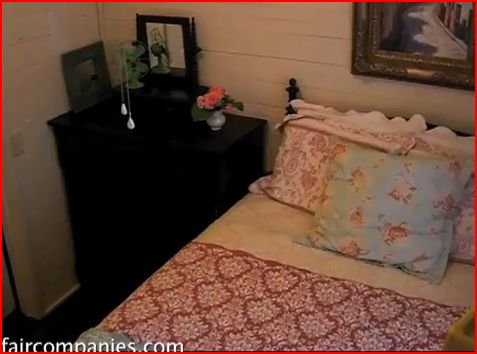 Debra and Gary's bedroom - and the dresser the whole family shares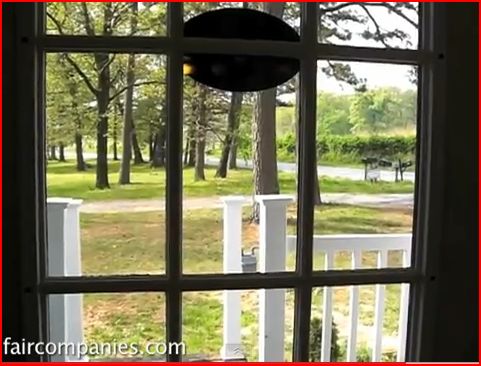 View from their front door
Their kitty loves the charming front porch
Looking for Tiny House Design Floor Plans?
We found some at Family Home Plans. They have over 20 tiny home designs from which to choose.

Here are three examples (click on the pictures or links to learn more.



Quaint tiny house with portico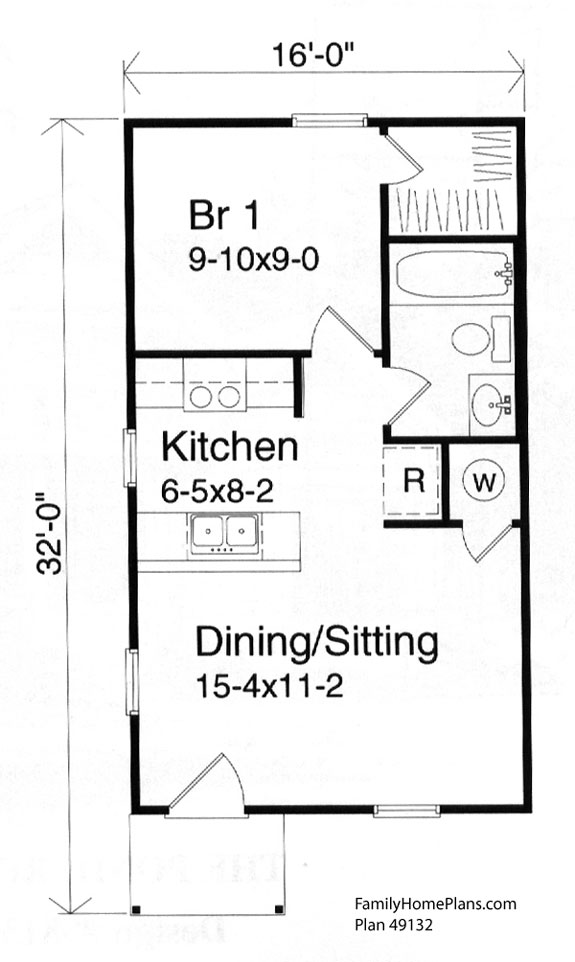 Tiny house floor plan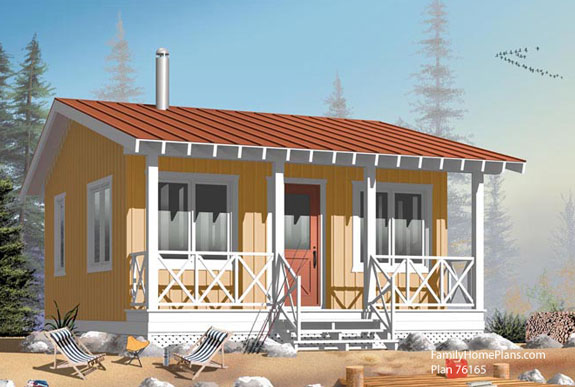 Tiny house with charming front porch
Open floor plan
Tiny house with wrap around front porch
Garage addition too
You Will Be Surprised Where You Can Find Tiny House Design Kits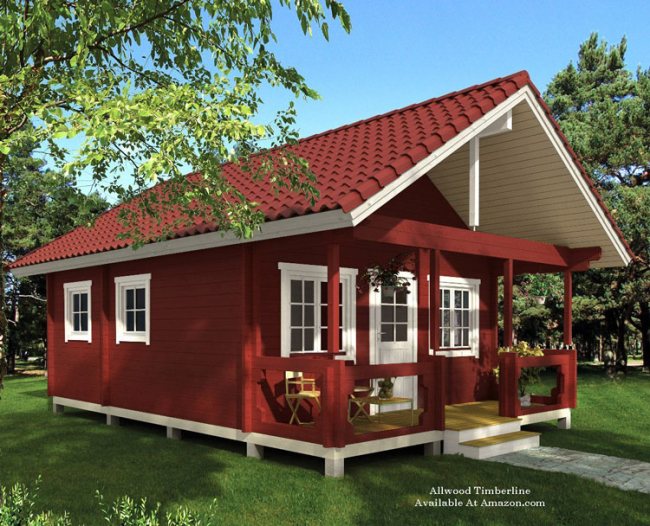 Look at this tiny house kit and where you can purchase it and more








The Amazon ads are our affiliate links. Thank you.








Popular Pages
---
Our Sponsors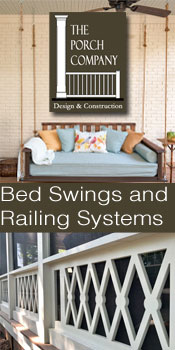 Porch Store
Custom Porch Products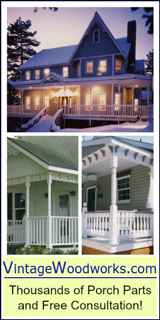 Vintage Woodworks
For Your Porch Parts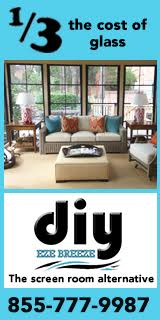 DIY Eze Breeze
Screen Porch Windows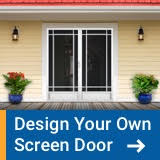 PCA Products
Complement Any Home
End sponsor section
---
---
Copyright© 2008-2018
Front-Porch-Ideas-and-More.com.
All rights reserved.
Content and photos may not be reproduced
in any way without our written permission.