Refreshing Cucumber Drink
Hits the Spot on Warm Days
If you love cucumbers, I think you're going to like this recipe for a refreshing cucumber drink. It's our version of sonic limeade! This drink is very easy to make, it's not overly sweet (unless you like it that way) and it's a terrific way to use the cucumbers in your garden.
Nice served on your front porch in a tall glass filled with ice and garnished with a fresh slice of lime. Our family and friends enjoy it. Even our 12 year-old grandson asks for it.

If cucumbers aren't your favorite, we have the best homemade lemonade recipe ever.




You can watch me make this refreshing drink on my
short video
or look below for the printed instructions.
You can watch me make this refreshing drink on my
short video
or look below for the printed instructions.
Recipe for the Cucumber Drink
Ingredients to make a gallon
2-3 fresh medium-sized cucumbers (I prefer 3)
1/2 cup sugar (or more to taste)
1/2 cup lime juice
ice cubes
cold water
You will need:
A blender
A one-gallon pitcher (glass preferably)
A strainer
Peel the cucumbers and cut them into large chunks. Put the cucumbers in the blender. Add a handful of ice, the lime juice and then enough water to fill the blender to about 2/3 full.

You don't want to add too much because it will spill over the top once you blend the cucumbers.
Put the lid on the blender. Turn on the blender to the highest setting, puree, and blend until the cucumbers are a light green color and the mixture looks creamy and frothy - about 30 second to a minute.
Add some ice to the pitcher. Put the strainer on top of the pitcher and pour the cucumber mixture from the blender through the strainer. Use a spoon to push it through. Toss out the frothy part that lingers in the strainer.
Add water to the pitcher to fill it up. Add more ice if you like. Taste it. If you or your family enjoys a sweeter drink, add a little extra sugar.
---


Serve and enjoy! It's a very refreshing drink for a warm summer day and a great way to use those cucumbers from your garden. Next time your neighbors drop by to sit on your porch, serve them a glass of this delicious beverage.

Hmmm. I wonder how it would taste with a little club soda, tonic water or ginger ale added. Next time, I'm going to give it a try. If you do some experimenting with this recipe, tell us about it please.





Porch

/

Porch Entertaining Ideas

/ Cucumber Drink






The Amazon ads are our affiliate links. Thank you.




Popular Pages
---
Our Sponsors
Porch Store
Custom Porch Products
Vintage Woodworks
For Your Porch Parts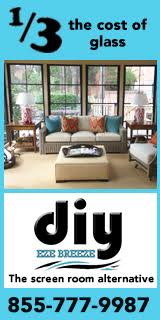 DIY Eze Breeze
Screen Porch Windows
PCA Products
Complement Any Home!
End sponsor section
---
---
Copyright© 2009-2017
Front-Porch-Ideas-and-More.com.
All rights reserved.
Content and photos may not be reproduced
in any way without our written permission.