Front Door Paint Colors
By Modern Masters®
Front door paint colors should make a statement, reflect your personality, and of course, add lots of pizzazz! Not all paint is the same and Mary and I believe we've found what might be the perfect front door paint from Modern Masters.

Colorized and formulized (I love that), using state-of-the art processes, current color trends, and incorporating the Emotional Color Wheel, Modern Masters has created some amazing door paint colors you will readily embrace.

They even make it fun! By downloading and using their app, you will be able to try their colors on your own front door to take the guess-work out of the equation. You'll know you have the right color before you paint.






Front Door Paint Colors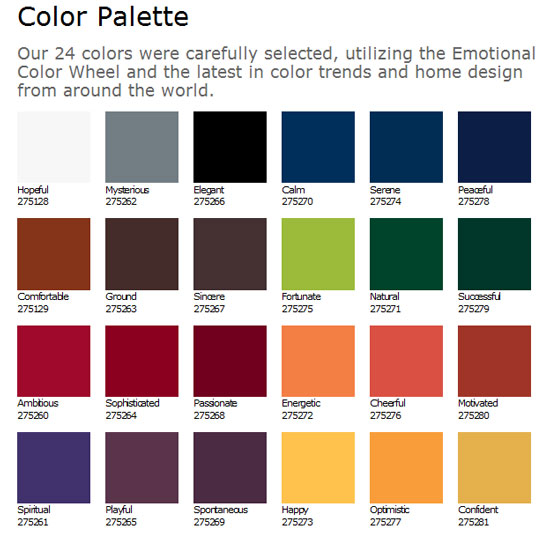 Modern Masters Front Door Color Chart
Note: Computer screen and printer color may be different than actual paint colors
.
Front Door Paint - There's An App for That and It's Free!
Those are your color choices but the real test is seeing what color looks best on your front door. Now you can do it without painting - use Modern Master's App.

Download DOOR PAINT from the App Store or Google Play onto your device to let you see how each color transforms your front door. (The App is available for smart phones and tablet devices and works on all platforms).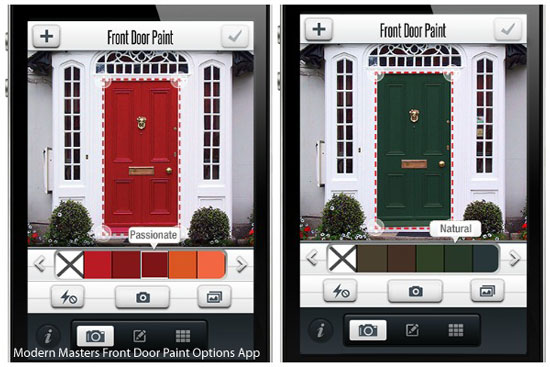 Modern Masters Front Door Color Options App
Show Time
This video shows how easy it is use Modern Masters' front door paint colors - and how awesome the finished product can be too.


Front Door Paint Color Selection Tips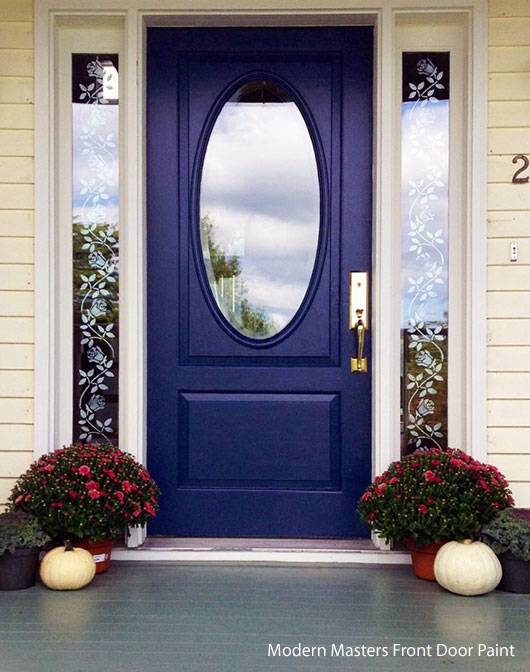 Modern Masters' customer Diana Heath chose
the color Serene (275274) front door paint color
Architecture Style of Your Home
Believe it or not, specific colors and/or hues are associated with different types of residential architecture (sample colors below; see the full list).

Depending on the architectural style of your home, you may want to consider your overall paint scheme and incorporate one of Modern Masters' Front Door Colors above that fall within that scheme.

Arts and Crafts - rich tones combined with neutrals




Colonial - earthy tones and snappy distinctive colors



Cottage - dreamy and creamy pastel palette

Existing House / Trim Colors
Consider your existing house and trim colors when selecting a paint color for your front door. You may fall in love with a color for your front door but make sure it does not clash with your existing color scheme.

Using a color wheel may help if you have trouble associating the right colors.




Overall Effect
Decide what effect you are trying to achieve by painting your front door. Warm colors like yellow, orange, and red inspire whereas passive colors like blue, green, or purple tend to be more calming.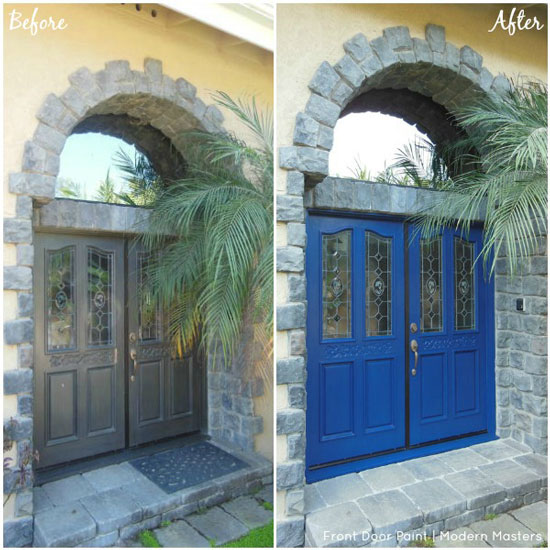 Go bold! Don't be afraid to choose a bold color. Your front door should speak to your personality and give a hint as to what lies inside! Who doesn't notice a beautiful and colorful front door - it can add immense curb appeal.




How To Paint Your Door
Choosing the right color is one thing, giving your front door professional looking appeal is another when painting an exterior door.

Modern Masters' Front Door Paint is non-fading and has a quick-dry water-based formula allowing you to paint and close your door in the same day. It comes in a convenient quart size that covers 80-100 square feet. This special front door paint is easy to use and you don't have to remove your door.


Application
After you choose your color (the really fun part!), test your door to see if it was painted with latex or oil paint. To do so, apply a little rubbing alcohol with a rag to a portion of your door. If the paint comes off it was painted with latex paint.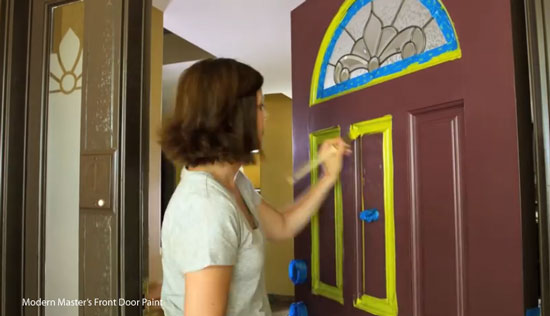 If not, then it was painted with an oil-based paint and you will need to apply a bonding primer first. Not to worry, a bonding primer sticks to the oil based paint and will also adhere to the front door paint. You can find a bonding primer at hardware stores and home improvement stores.
Dave's Note: Don't take a short cut and paint latex over oil-based paint. Although it might look great at first, the latex will peel right off. When painting, please remember that preparation is key
!
To paint an exterior door, tape off handles, hinges, and glass, etc.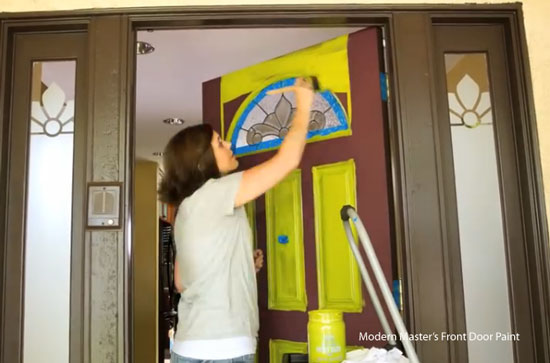 Keep and eye on the weather. Plan painting on a nice day with little to no wind as your door will be open during the painting and drying stage. Plan to begin painting between 8 to 10 a.m.
Do you like this color? It's called Fortunate.

Want to see

another front door painted in the same color

?





Modern Masters developed a downloadable step-by-step guide to painting your door


Where to Get Modern Masters Front Door Paint
Mary and I are excited to share this product with you; we haven't seen such a paint that is meant specifically for your front door.

Modern Masters Front Door Paint is available at:
Amazon.com
Lowes (where available)
Ace Hardware (where available)
Meet Modern Masters

Modern Masters, The Alternative To Ordinary, has an extraordinary paint collection you have to see to believe. From a wide variety of metallic paint colors to Venetian Plaster, ShimmerStone, Decorative Painters Products, and our favorite, Theme Paint™.
Modern Masters developed Theme Paint™ for those special projects and can be seen at Aulani Disney Resort & Spa in Hawaii, Universal Studios Hollywood, and Disneyland to name but a few. It has been used in entertainment settings, shops, restaurants, sports events, and more.
But of course, we are partial to their Front Door Paint colors most of all!
Modern Masters is known world-wide for its high-end, specialty water base paint products. Their paint is now available in over 4,000 locations in the U.S., Canada, Australia, Portugal, Spain and France.
For
more information
about these amazing front door paint colors
OR
Access to the downloadable
Step-by-Step Painting Guide
OR
To
order paint
for your front door directly from Modern Masters (or to find a retailer near you)
VISIT
Helpful Links
Popular Pages
---
Our Sponsors
Porch Store
Custom Porch Products
Vintage Woodworks
For Your Porch Parts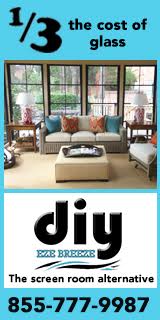 DIY Eze Breeze
Screen Porch Windows
PCA Products
Complement Any Home!
End sponsor section
---
---
Copyright© 2009-2016 Front-Porch-Ideas-and-More.com.
All rights reserved.
Content and photos may not be reproduced
in any way without our written permission.